A new species of Moray Eel has been described from the South East coast of India. Its been described based on four specimens caught as bycatch at Mudasalodai fish landing centre of the Cuddalore Coast in the state of Tamil Nadu, from which it takes its name.
The specimens were small by Gymnothorax standards at just 272-487mm/10.7"-19.2" total length, and it differs from other Indian Moray Eels by having a series of lines of small dark spots present on the head and a single line of black spots on the mid-line of the body (vs. absent in all the three congeners in India), serrated teeth (vs. smooth), jaw pores with white rim (vs. black to brown in others) and a higher vertebral count (139–150 vs. 134–138 in others). The morphological and molecular analyses published in Zoosystematics and Evolution show that the new species forms a distinct clade from its congeners and that data supports the status as a new species. The specimens were collected at a depth of 25-30 meters.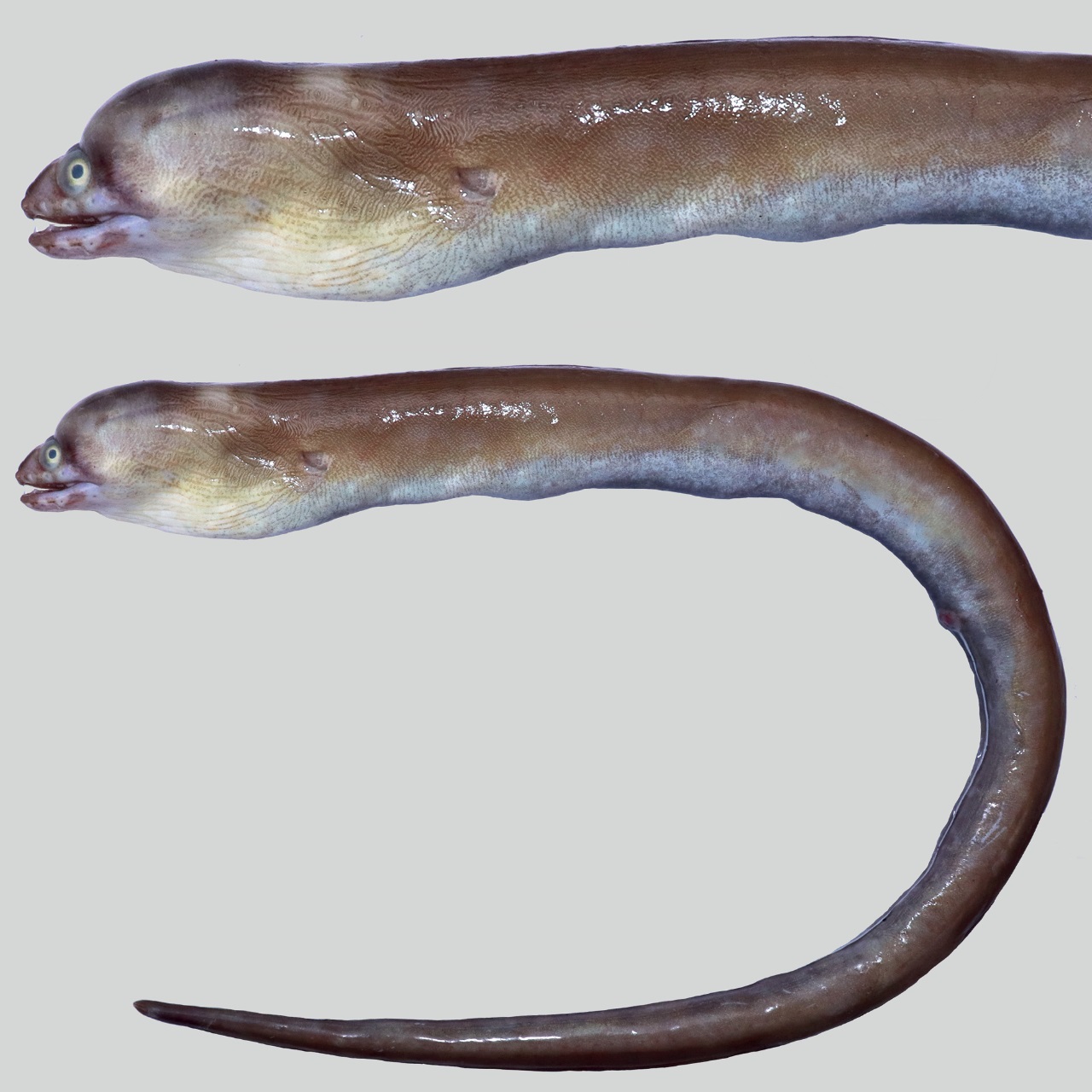 The paper says the family Muraenidae encompasses 223 valid species under two subfamilies, Muraeninae (187 species) and Uropterygiinae (36 species), distributed throughout the tropical and subtropical seas of the world. The Indo-Pacific brown unpatterned moray eels were reviewed by Böhlke in 1997 and 2000 and she placed 16 species under two categories – elongate brown unpatterned morays and short brown unpatterned morays, with eight species each. Later, six species were added to the elongate unpatterned group and three to the short unpatterned group. Amongst these, eight brown unpatterned morays were described or documented from Indian waters. New species Gymnothorax tamilnaduensis is the result of further, recent sampling along the southeast coast of India.
For more information see P. Kodeeswaran, G. Kantharajan, et al. 2023. Zoosystematics and Evolution. 99(1): 253-260. DOI: doi.org/10.3897/zse.99.100461