For an LPS coral to be a popular aquarium subject it needs to have color and movement, with Euphyllia and Fimbriaphyllia being classic examples. But this is often to the detriment of other genera and species on sale next to them, and this featured coral has been suffering from exactly that. A lack of love and popularity, and even a name, means that examples of Lobophyllia rowleyensis sit idle in our LFS coral trays for weeks or months at a time, but it hasn't gone unnoticed with us and we're biding our time until the store reduces this unusual but interesting coral.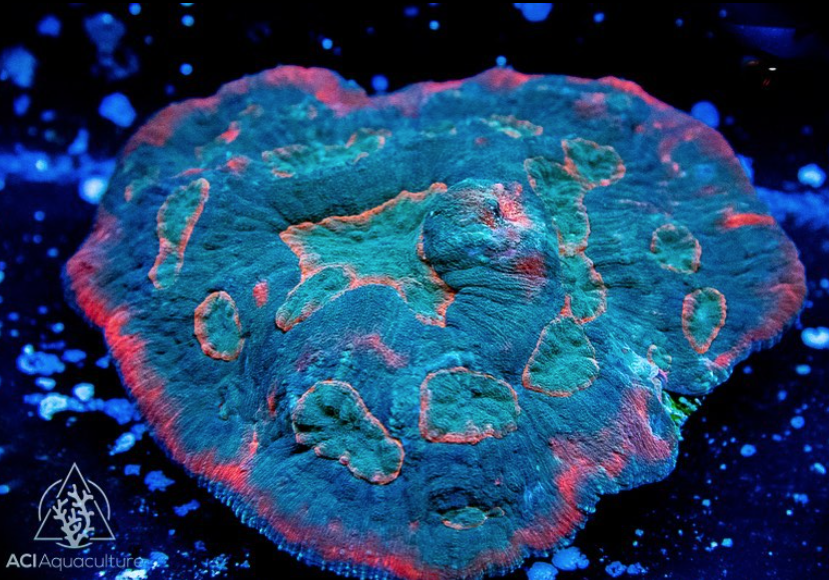 Three genera
Not many people can name this coral and those who can, use its old name of Australomussa rowleyensis. It then changed genus to Parascolymia rowleyensis along with Parascolymia vitiensis, before changing again most recently to Lobophyllia rowleyensis, even though its corallites have shared and not separate walls. Lobophyllia has also swallowed up Symphyllia agaricia, flabelliformis, hattai and others, despite them having shared walls too, while the classic Symphyllia wilsoni is now Australophyllia wilsoni. So if you can't put your finger on accurate LPS coral ID these days, Lobophyllia is quite a safe guess. And L.rowleyensis often has one large, prominent central corallite.
That explains a few things though, as to the casual reefer L.rowleyensis does look like a Lobo/Chalice love child, and it should too, as superficially looking Echinomorpha and Echinophyllia also belong to the family Lobophylliidae.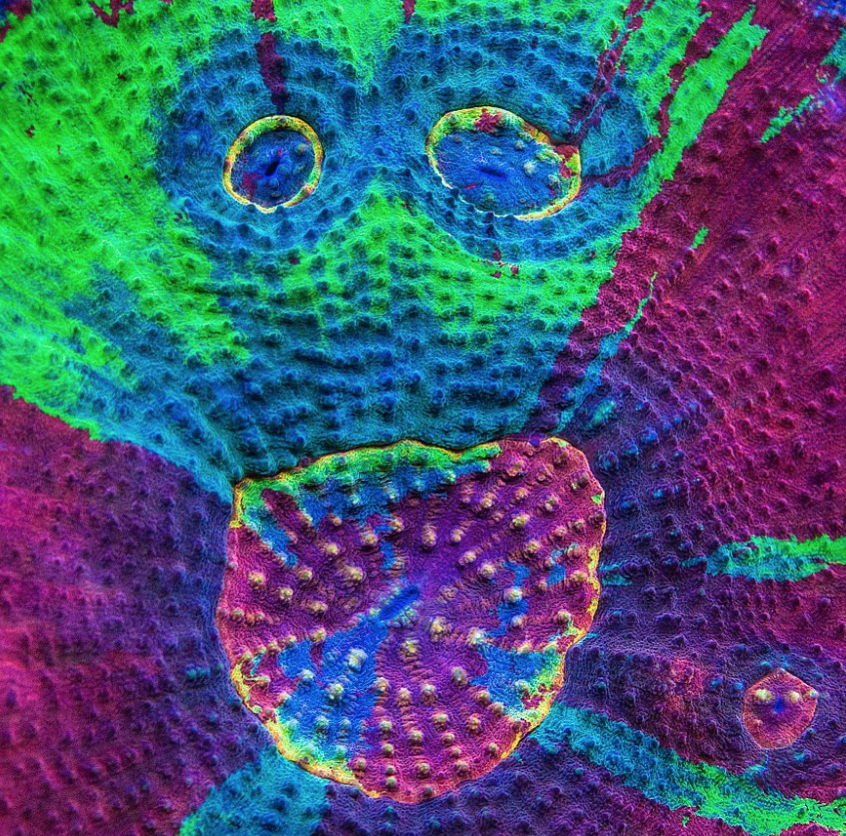 Colors
Admittedly the greeny/bluey/purple encrusting ones that are commonly available don't do it for us either, but when you find a really red one, a red and green, pink and purple, or even rainbow, this Lobo can be as good as any chalice, only without the price tag. They're often offered as big colonies too, not tiny frags.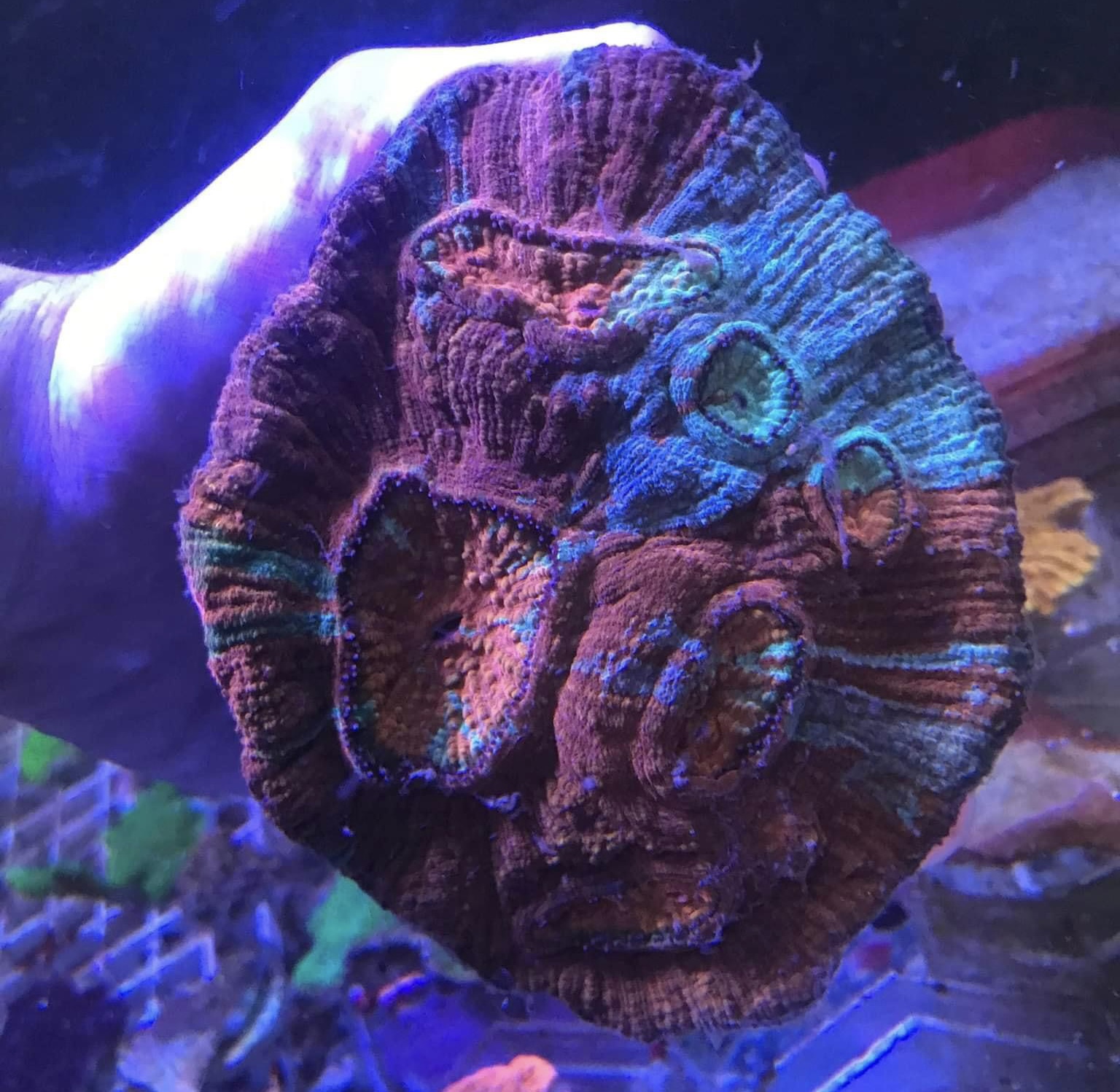 Aquarium care
Lobophyllia rowleyensis prefers low light and low flow, so suits LPS tanks with blue lighting and other fleshy corals. Due to their flat, crusting colonies, we put them on the base of the tank, horizontally, which makes them feeding them a lot easier too. Occasional feeds of frozen foods are fine and the larger, central polyp will accept quite large foods like krill. It's a feeding time that you'll see this coral come to life, expanding its tentacles to catch, maneuver and engulf meaty foods. So look out for Australomussa/Parascolymia/Lobophyllia rowleyensis. It represents a lot of coral for the money and if you can find one with red, pink, or purple, it can really pop too.