As the saltwater aquarium hobby celebrates over half a century of maturation, we often talk about the many reefkeeping pioneers. In his 1972 book "Tropical Fish, Freshwater, and Marine Aquaria," Reginald Dutta talked about equipment such as an Ozonizer, an Ultra Violet Ray Tube, and a Urine Skimmer even then, along with testing for nitrite and nitrate, as well as combining ozone and skimming in a "reactor tube."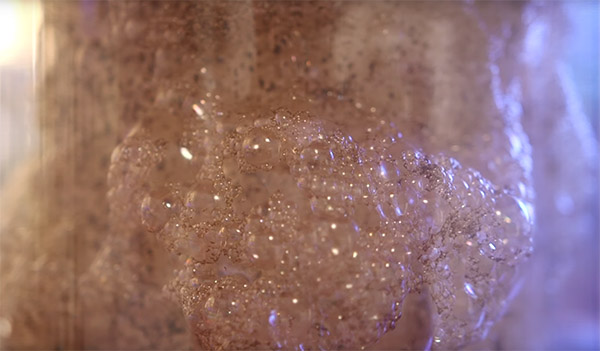 He described the Urine (protein,) Skimmer as "another vital new gadget made possible by the introduction of stronger airpumps," and continued "As far as tropical marines are concerned, these are the good old days of the individual pioneer when much has still to be learned. However, it seems more likely that, at the end of the 1970s, marines will have replaced freshwater tropicals. First, because they are beautiful, and second because they do survive."
So if marine fish and invertebrates were being kept in the early 1970s, when exactly did it all start? To find the answer to that, we have to rewind way back to the Victorian era.
Propagating Nems
According to author Bernd Brunner, A French Zoologist called Felix Dujardin had a saltwater aquarium in 1838, although the word aquarium had not even been invented back then. He was followed by a lady named Anna Thynne who began by keeping (and successfully propagating,) native sea anemones in unfiltered glass bowls, before adding seaweed, and running a tank for three years, which became "the first balanced marine aquarium in London," in 1849. 
1853 saw Philip Henry Gosse open the world's first public aquarium in London Zoo, before later publishing a book on anemones in 1858. Gosse invented the term Aquarium, and the aquarium craze quickly took off. In 1860 Gustav Jager opened the first public aquarium in Mainland Europe in Vienna before Brighton Aquarium opened in England in 1872 – and is still running to this day. The Marine Biological Society opened in Plymouth in 1884, became a public aquarium, and still has the original, bitumen-lined invertebrate trays which became the forerunner to coral trays. Just at the end of the Victorian Era, The Horniman Museum and Gardens opened in London in 1901, and like Brighton, London Zoo, and the MBA it is also still running to this day and is home to Dr. Jamie Craggs and his cutting-edge coral spawning research.
So when we talk about pioneers of our hobby we need to go way back, not just into the twentieth century, but the mid-19th century, where we'll find people who despite having no prior knowledge, information resources, or even electricity, coveted, collected, and studied marine life just as we do.