Earlier this year I was invited to speak at The Garden and Aquatic Show in Singapore. This show also featured quite a few highlights of interest for reefkeeping enthusiasts. One of those was a marine aquascaping contest. All participants started with the same white canvas, a nano tank with equipment. This contest was really interesting, I will later write another article on it.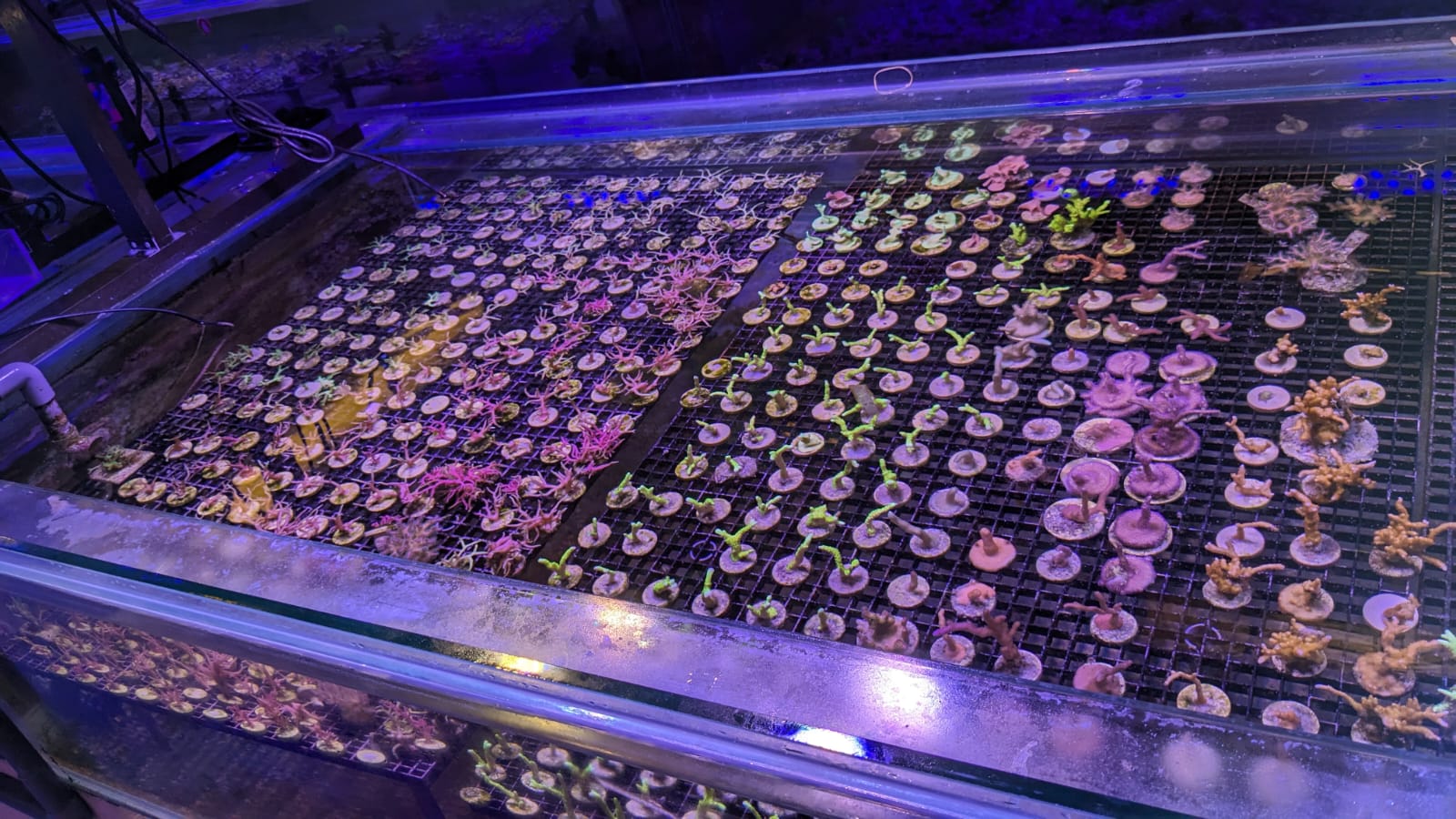 The days before the actual show, my charming hosts Nigel Yeo and Patrick Look from Reef Market Singapore took me to some interesting places. A land-based coral farm in Malaysia was one of them. Kraken Marine Ecosystem Sdn Bhd is run by a highly regarded reefer from Singapore together with their Malaysian counterpart.
This inland farm is located in Johor Bahru Malaysia, which is just a few hour's drive from Singapore. Malaysia has some really nice corals rarely seen anywhere else. Acropora speciosa 'flaming sunrise' is one of them which is highly sought after now in the US and European markets.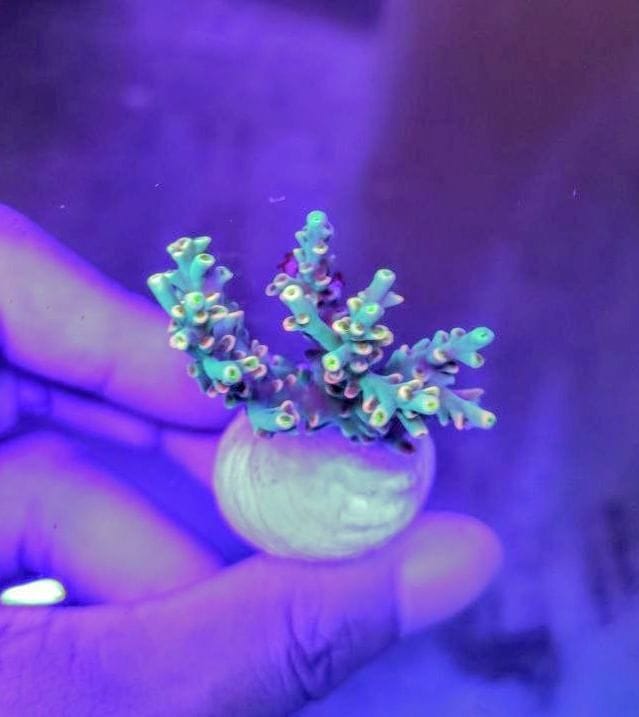 In this farm, both hard and soft corals are cultured in closed land-based systems in a fully controlled closed system. As the corals produced are conditioned to things such as artificial seawater, LED lights and such, the cultured corals are well established and conditioned for home aquaria. As they are grown in aquaria, they don't have to adapt to life in aquaria. There is an interesting article by Vincent Chalias about some of the challenges involved in transforming wild corals to aquarium corals.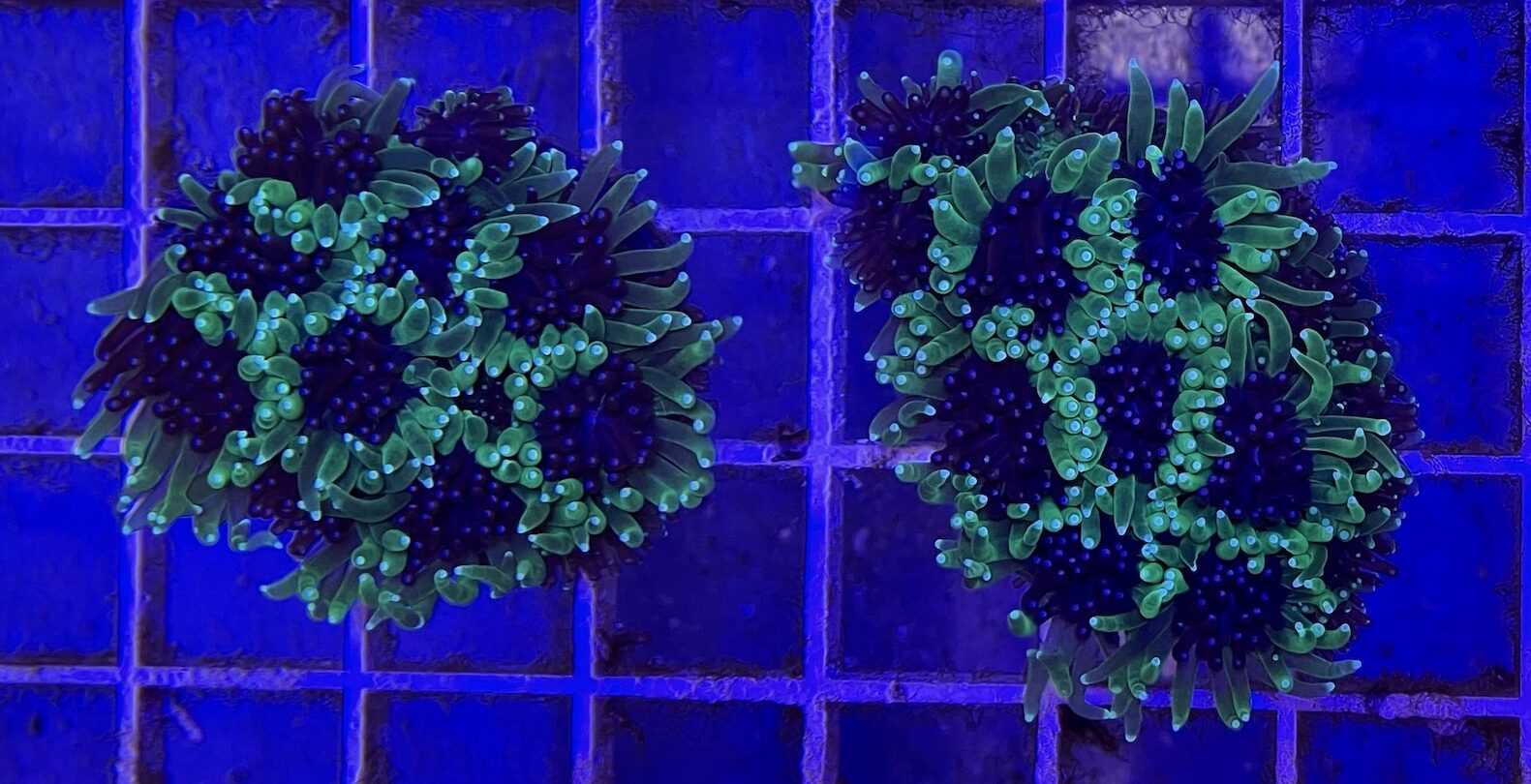 Currently, the export of hard corals from Malaysia is still very restricted due to a lack of monitoring and control. In an effort to make this easier, Kraken Marine Farm is working with University Malaysia Terengganu to develop an approach involving RFID tags grown into the corals they farm. RIFD stands for Radio Frequency Identification and is already used in numerous applications, but its use on live corals was new to me.
This use of technology will allow the corals to be fully traceable with just a single scan. The scan does not only trace back to the farm but can also link to a database with information like growth date, species, origin, and maybe even data on the DNA in the future. Hopefully, this technology will not only lead to enough information required for customs and CITES regulations but also provide hobbyists with useful information.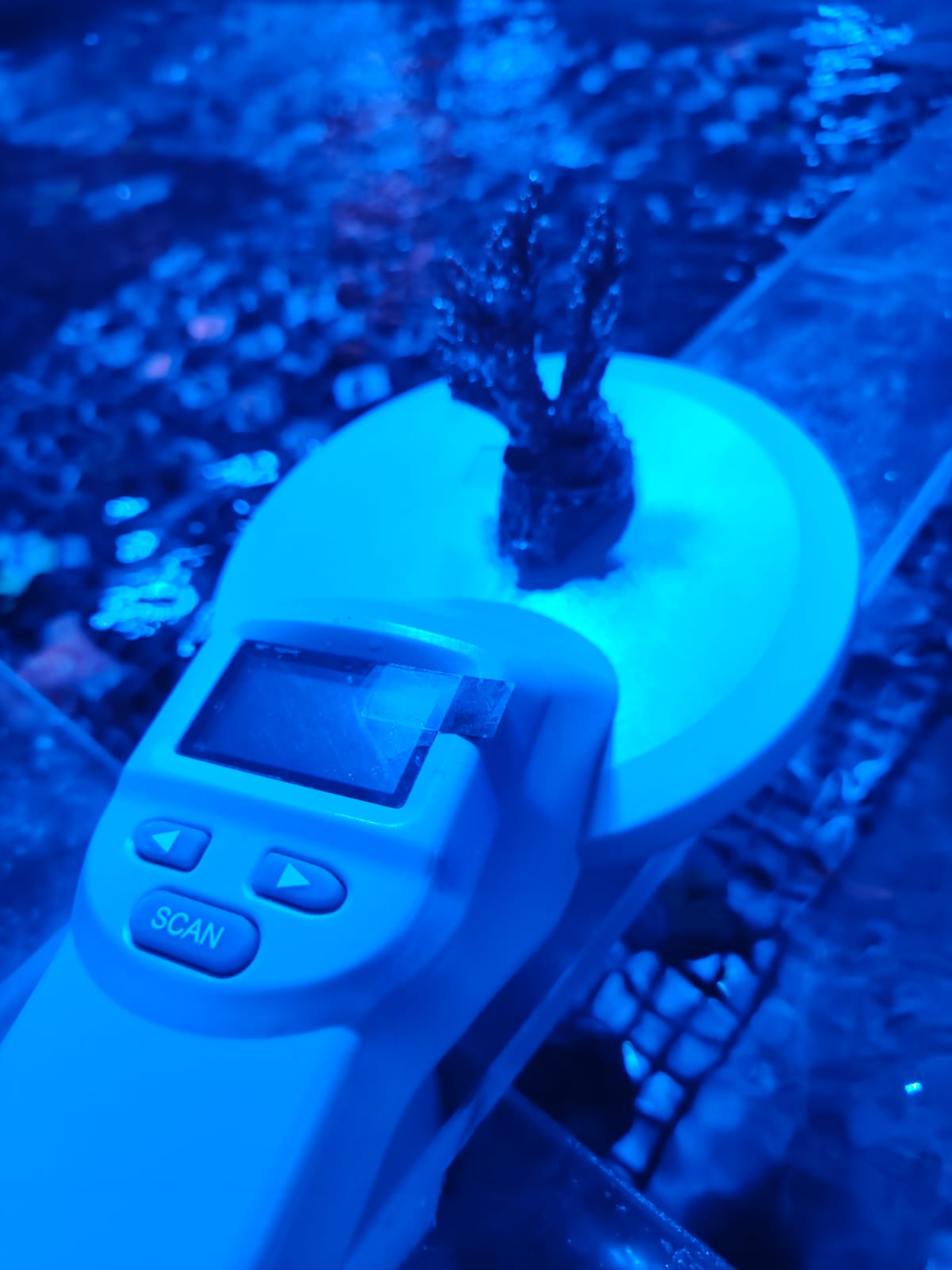 Kraken Marine Farm hopes their farmed corals will be available worldwide in the future and maybe their efforts such as the use of RFID will help make that possible. More info can be found on their Facebook page.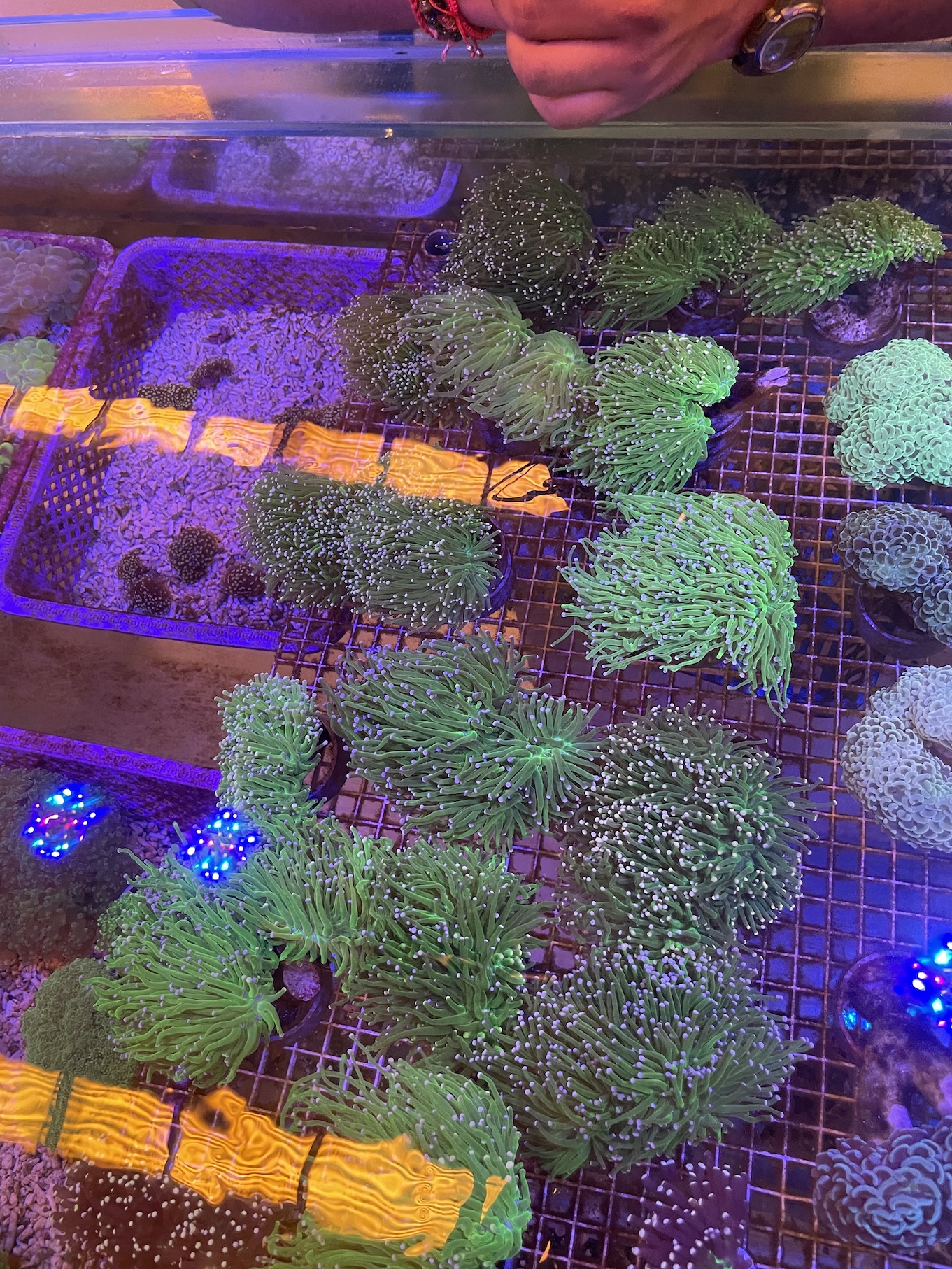 About the author
Tanne Hoff has been keeping aquaria for decades and since the beginning of the '90's, he has focused on the marine side of things. Corals, fish, and biology in general are his main focus. He teaches biology at a high school in the Netherlands. He has published several books and articles, both national and international. His books are the best-selling marine aquarium books in the Netherlands. He travels around the world to educate himself and others. He dives the reefs of the world and is eager to learn more about nearly all aspects of marine aquaria and biology.