In this series, I hope to bring a magnifying glass to the invisible world populating our tanks – the microbiome! The first installment of this series will focus on the microbes living in and on our corals.
What is Microbiology, and How are Microbes Studied?
Microbiology is the study of microscopic organisms. For many centuries, the quintessential tool for microbiology has been the microscope. Today, there are dozens of microscopes, each of which can give researchers a different view of the microscopic world.
While the microscope allows scientists to view samples, another helpful technology is the ability to culture organisms of interest. Much of our understanding of these small ecosystems has come from a combination of microscopy and culturing what we can.
Unfortunately, scientists can only culture a small number of organisms – the vast majority can only be viewed in passing, which has restricted science from truly understanding the depth of microbial systems. Thankfully, genetic technology has advanced at an outstanding rate in recent years. The advent of next-generation sequencing has brought about metabarcoding and other valuable practices.
These techniques allow researchers to analyze the community composition of a sample, letting them see what and how many microbes exist in it. Because metabarcoding utilizes DNA purified from an environmental sample, it is a culture-independent technique.
Scientific progress is no longer limited to what we can see with a microscope or what we can culture in a petri dish. For the first time in human history, we can see the full picture of the world living right under our noses.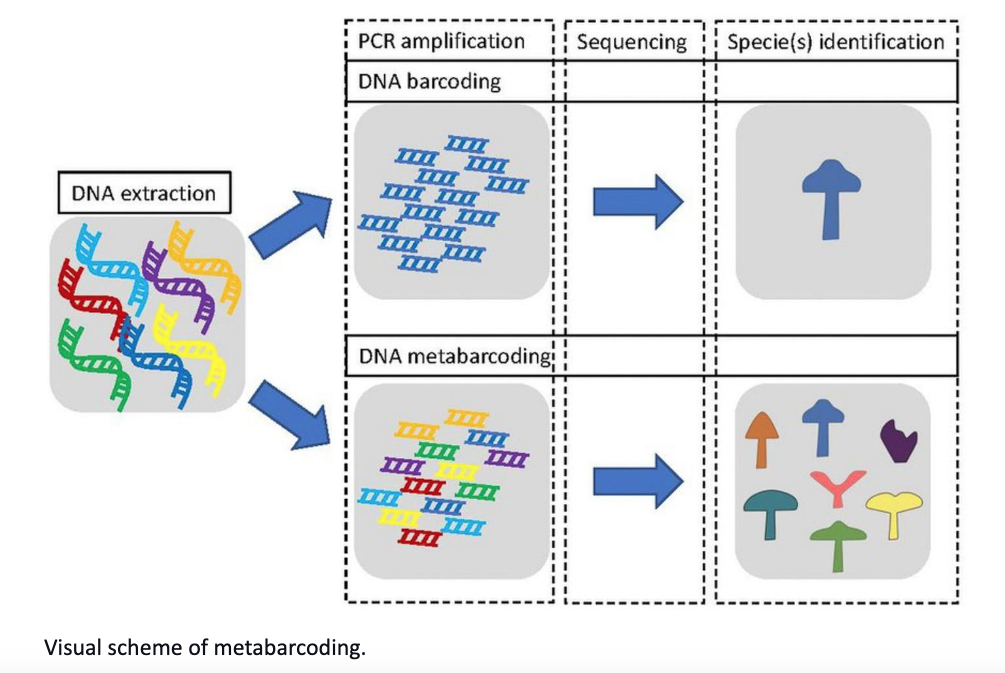 A New View of Coral
This technology has astronomically accelerated coral research, providing a better understanding of phenomena such as bleaching, spawning, and infection. The culmination of this work has led to the emergence of a new conceptualization of corals.
Instead of being seen as a colonial animal harboring symbiotic zooxanthellae, corals are now considered self-contained ecosystems. This ecosystem comprises the coral animal, their zooxanthellae, and the millions of microbes that live in and around them – this living system is called the "holobiont ." Holo means whole, and biont refers to life. Thus, holobiont refers to "all life" on and around a coral.
Who's at the Party?
Corals house an incredibly diverse community covering all phyla of life – bacteria, archaea, protozoa, viruses, and fungi have all been found to live in corals. Each species plays a very particular role. Some metabolize byproducts excreted by the coral and assist in carbon and sulfur cycling, such as Rhodobacteraceae while others help defend the coral from external invaders such as bacteriophages and heterotrophic bacteria.
While most symbionts live in the gastrointestinal cavity or the mucosal lining, other areas of the coral are not devoid of life. Certain species of endolithic algae and fungi colonize the skeletal system of corals, where they directly pass on additional energy to their host.
When healthy, the holobiont is in a state of symbiosis where all the organisms can mutually benefit from one another. The entire ecosystem is in a perpetual balancing act where the coral is a central regulator. This fluidity is advantageous to corals, allowing them to "shed" microbial partners if they no longer become useful in the conditions they face.
For instance, if a coral experiences a period where its surrounding water has excess nitrogen, it may lower the concentration of nitrogen-fixing bacteria from its community.
The Party Don't Stop till DOM
While typically, this system functions very well, like many things in life, it works until it doesn't. The coral's microbial plasticity is a double-edged sword that, at times, can turn simple matters catastrophic.
One of the leading pathogenic models describes the holobiont entering a state of "dysbiosis." Issues can arise when stress occurs persistently or in a more intense singular event. Through many complex systems, corals can know which microbial species are useful.
Since typically, species are only kicked out of the party if they're not needed, it's difficult for a coral to recognize when a symbiotic partner has overstayed its visit. A recent study from Scripps illustrated that excess dissolved organic matter (DOM) in a system can fuel rampant bacterial growth.
This nutrient flood allowed previously beneficial bacteria to grow to plague-like proportions and quickly smother the coral. A shift from symbiosis to dysbiosis – beneficial to pathogenic. Another way infection can occur in corals is if external invaders get in.
For instance, during significant swings typically associated with bleaching, many probiotics that either directly eat pathogenic bacteria or produce antibiotic compounds to inhibit them die off. While the coral may survive a serious swing, some of its most important microbial partners may perish, leaving them defenseless and vulnerable to invasion.
The Need For a Community Shift
While the scientific community has embraced the notion of the holobiont, it has been essentially unreported in the hobby. As a community, we need a reconceptualization of coral health that considers the microbiome of the animals we care for.
Overreliance on dry rock, excess UV sterilization, low micron filtration, and the widespread use of antibiotics have wreaked havoc on the microbial world of our corals. One can't help but draw connections between higher levels of disease now observed in the hobby and the utter eradication of microbes that many modern reef keepers indirectly preach as the key to success.
The chemical side of the hobby has advanced to new heights due to the affordability of ICP testing, but the understanding of the microbiome is only just now starting to be eluted by the likes of biotechnology companies like Hydrospace and Aquabiomics.
There's a long road ahead until concrete microbial management is mainstream, but conversation, education, and innovation are key to improving our collective understanding and, most importantly, the care we provide for the animals we all love. Stay tuned as I plan to cover the immune response, specific diseases, and beneficial microbes.
About the author
Salem Clemens has been in the hobby for a decade and has worked in the industry for the last five years. He has worked with numerous fish stores and now farms coral, phytoplankton, and copepods on his own.
Salem is in his senior year pursuing a degree in Molecular Biology and Biotechnology with a minor in Chemistry. He is researching coral pathogens, zooxanthella, and holobiont-associated signal transduction pathways. He wants to pursue a doctorate and would like to go into conservation work eventually.
His favorite corals are Goniopora and zoanthids, but he has recently fallen in love with Dendronepthya and Scleronepthya. His favorite fish are Blue Chromis and Moray eels.