The Current USA EFlux pump is an exciting new entry from a company that has so far really only offered lights for our aquariums. While the Eflux pump itself may be little different from the numerous powerheads that are coming out of China in the last few years, what's more important is what Current USA is offering to make the pump itself stand out, and tie it into a greater ecosystem of low powered Direct Current aquarium products.
By now the Jebao WP propeller pumps have been accepted as a suitable water mover by the aquarium hobby, but no one ever raves about the controller driver part of the pump. This is where the Current USA EFlux pump really differentiates itself, with a very unique pump controller that essentially looks like a small section of a Satellite LED Striplight by Current USA.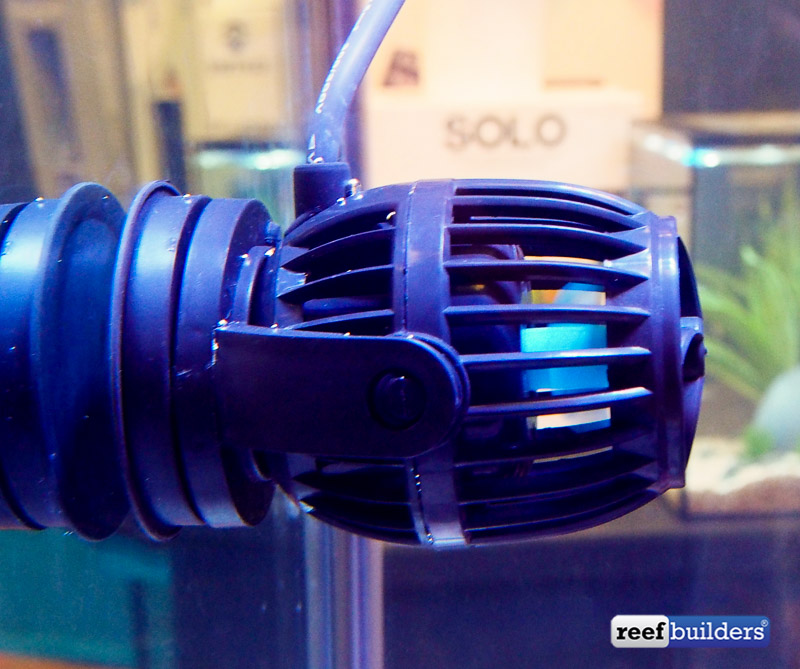 Instead of having a graphical LCD or alphanumeric display, Current USA is using a series of LEDs in different colors and placements to indicate what mode the EFlux pump is running in, and what speed it is running at. The best part? The Current USA Pump Controller seamlessly integrates with the whole line of Current USA LED lights and is remote controlled with an IR remote to directly access a wide range of functions.
Furthermore, the Current USA Pump controller is not designed only for the EFlux water pump, but is compatible with a whole range of DC aquarium devices like DC powerheads and circulation pumps. These new lower power and more affordable DC pumps and powerheads will be released by Current USA and many other companies in the future.
Like the Ramp Timer that Current USA created to control both their LED strips and those from other companies, the Current USA Pump Controller will also play nice with a very wide range of aquarium products. We imagine that the single-pump Pump Controller shown off by Current is akin to the Single Ramp Timer of old, and a that future versions of the Current USA Pump Controller could be Dual Pump Controller, Pump & Light controller, etc.
Current USA is in the early stages of developing their low-cost and affordable DC product line right now but we'll be keeping a keen eye on what they do to appeal to the greater swath of the marine aquarium hobby which wants controllable features from their aquarium devices.