The Octospot is a sleek new 4K dive camera, poised to become your new favorite underwater toy. In case you haven't yet heard of the Octospot, we recommend you take a look at their Kickstarter page and get your hands on a pre-order dive camera before the deal runs out!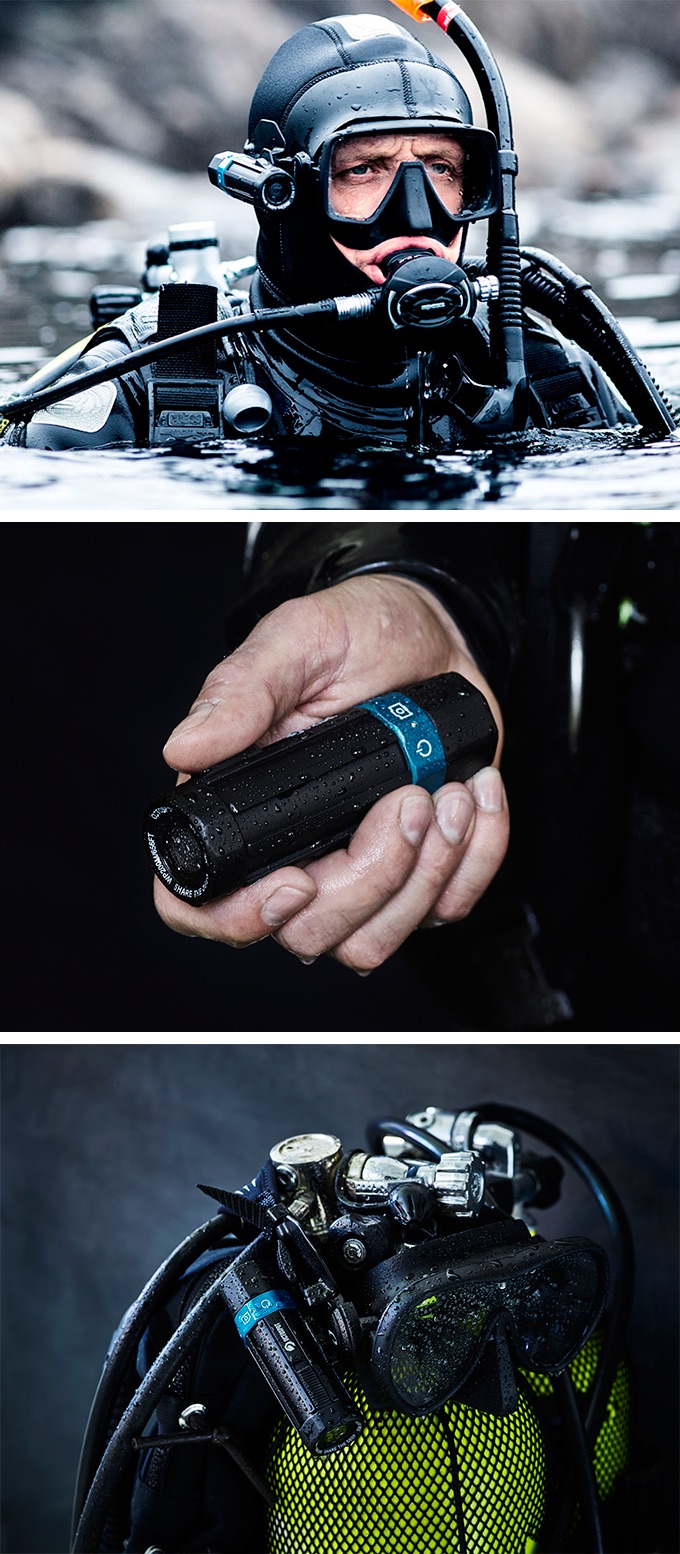 The Octospot camera is jam packed with new features that other underwater action cameras don't even come close to delivering. You can tell this camera is designed specifically for scuba divers by scuba divers with some really thoughtful features like the built-in computer which logs your dive, and can even overlay the data right over your videos playbacks.
With Octospot there are no extra underwater housings needed as the camera is built with a durable waterproof exterior rated to a whopping 200M deep. You read that right 200M deep.
The streamlined design means you can easily add it to your dive kit, and the camera comes with a quick release t-mount that can easily connect to the side of your mask. Octospot even comes with a nifty 3rd person addon which is basically a specially engineered floating selfie stick you attach to your bcd which follows you around and records your dive from above.
Things just keeps getting better, and packed inside the palm-sized camera is a pressure sensor which automatically adjusts your white balance for any given depth. Although Octospot is still in the kickstarter phase with limited real world testing we sure hope automatic WB feature works as well as in their video.
Some of the other Octospot features include a quick "snap record" button and an easy to use on/off rotating bezel which is large enough to manipulate while wearing gloves. Octospot also comes with a built-in vibration feedback alert making recording your dive simple.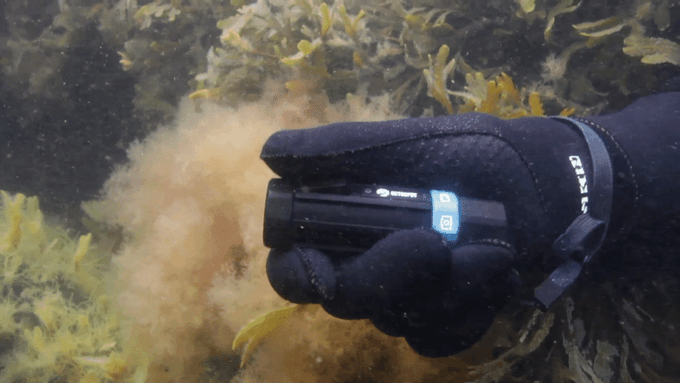 After your dive, Octospot can connect wirelessly using Bluetooth and you can watch your videos instantly on any mobile device. The Octospot app will also let you quickly edit and share your photos and videos.
Octospot has already blown past their $80,000 goal and currently have just over $200,000 pledged to their campaign. We can't wait to see the Octospot in action.