Hydro Pro BCD
Scubapro has just released their newest BCD called the Hydros Pro. This new design is a complete game-changer in the world of scuba BC's and you can tell years of product knowledge have gone into the creation of Hydros Pro.

The Hydros Pro BCD is built with a Fluid-Form 3D injected molding process using monoprene gel, the same material as the Scubapro Seawing Nova fins. 
The
monoprene
is soft to the touch, lightweight and extremely durable.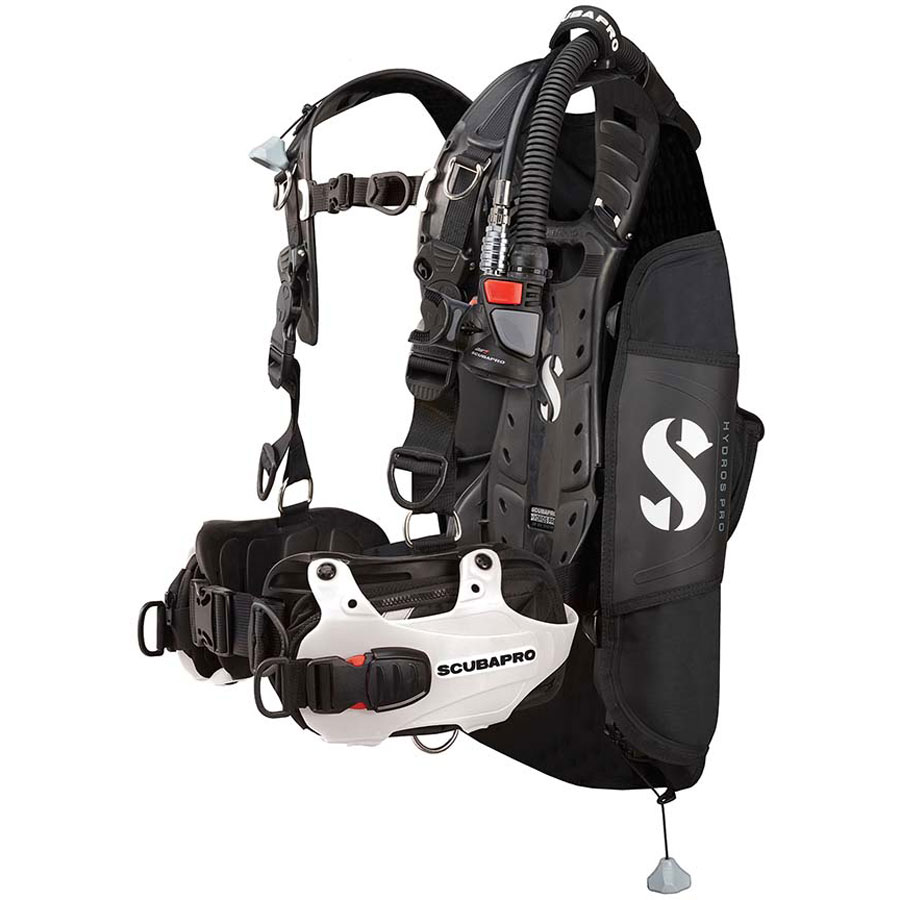 Scubapro has posted several tutorial videos including this
highlights video
 where Ryhs Couzyn, lead designer of the Hydros Pros, gives a comprehensive look at many key features. Hydros Pro is a step above the rest in terms of modern design, yet this innovative BCD was built to perform, without compromising comfort or quality.
Hydros Pro is built for everyday use and the durable monoprene material stands up well to UV, abrasion, and chemicals including chlorine, making Hydros a wise choice for diving professionals. In addition Hydros Pro is travel-friendly and comes with clever design features like inward folding shoulder straps and removable weight pockets to save space in your dive bag.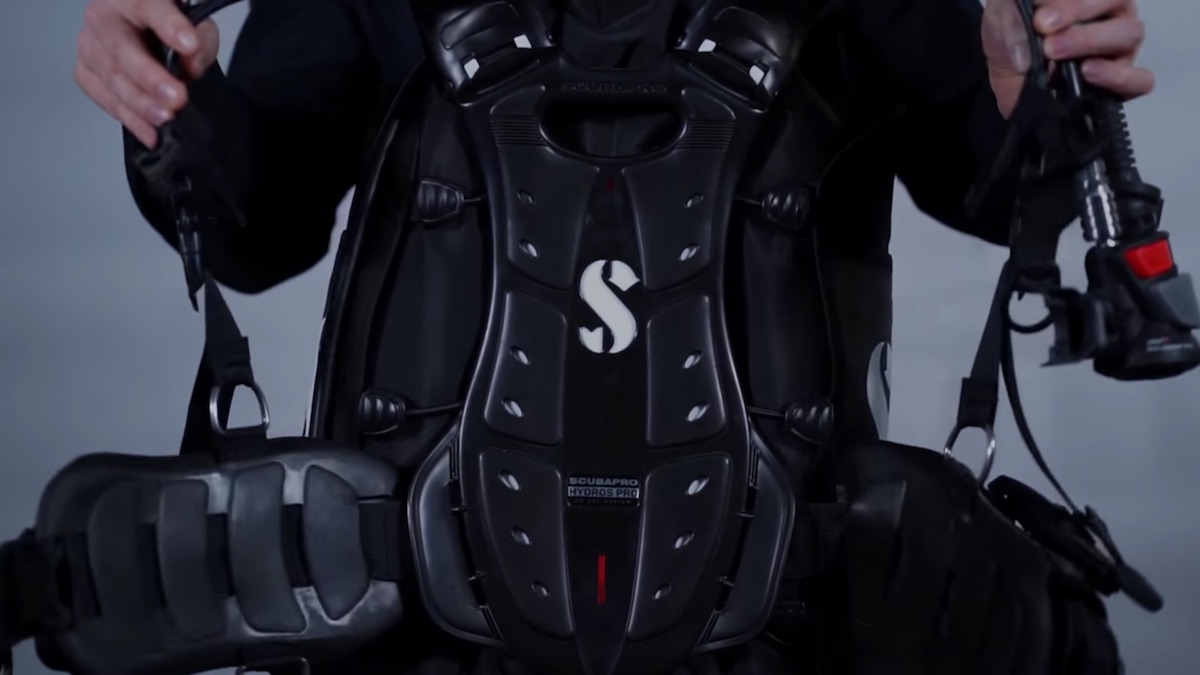 The dual compound ridged backplate has a stiff exterior and soft monoprene body-grip gel on the interior which prevents Hydros from shifting side to side or riding up your back. The backplate is designed with a torso flex zone, spine grove and form fit harness making for perfect tank stability.
The inflatable wing uses a 2 stage bungee system so the BCD performs like a low volume tropical BCD underwater, while also giving you high capacity lift at the surface. Nothing has been overlooked to the placement of weight pockets, dump valves, and accessories clips.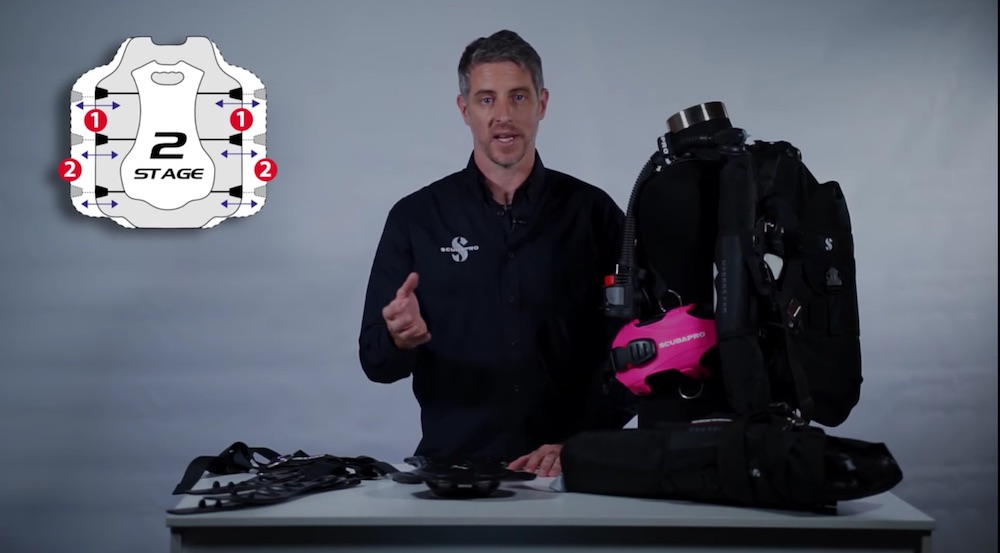 One of our favorite features is the modular design. Each piece of the BCD is built with a simple mechanical connection and every piece can be removed and replaced with the bare minimum of tools. Scubapro calls this the BC-4-Life as your can easily replace parts and maintain your BCD for life.
The Hydros Pro comes with a premium price tag, although with the new modular design, durable fluid-form monoprene, and countless adjustable clever features Hydros Pro is well worth the investment. You can find more information on the
Scubapro YouTube channel
.