In addition to our Blue Facts comic book, we've also teamed up with ComiQuarium and Polyp Lab to bring you an exciting new poster featuring a quick guide on How to Care for Beginner Corals. Best of all the poster will be available for FREE at the ReefBuilders MACNA Booth #525, next to World Wide Corals.
Corals need special care to be happy and need to be in a tank with appropriate flow and light. Each coral has it is own preference and it is important to place the corals in the right place.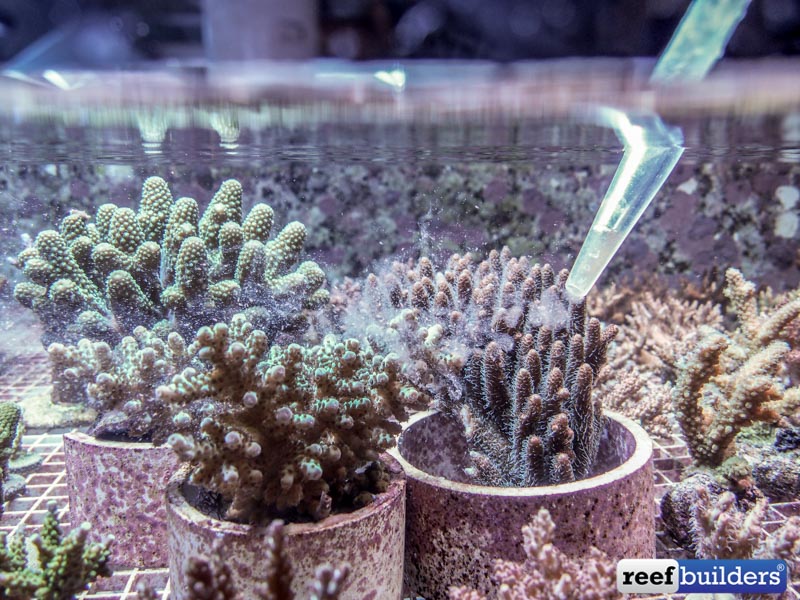 Corals also like to eat and we love feeding out corals a mix of foods. Coral polyps are all different sizes and some corals will eat larger foods and some will eat smaller size food – it all depends on what size their mouths are.
We like using Polyp Lab Reef Roids as the base of our coral food mixtures as it has very fine particles which all your corals will enjoy. We hope this Beginner Corals Poster will encourage hobbyist to learn more about keeping corals happy.
Make sure to stop by the ReefBuilders booth early as we have a limited supply of posters. See you all this weekend!