Mark's NPS Biotope
It's hard not to fall in love with juicy NPS aquariums. Mark's NPS Biotope is a fine example, and we jumped on the opportunity to feature Mark's simply elegant tank.
Mark's NPS Biotope is a rimless Elos 120XL (approx. 137 gal) tank, and has been up and running since March 2016. Mark has a simple aquascape with two live rock spires clustered in the center of the tank which break the surface of the water.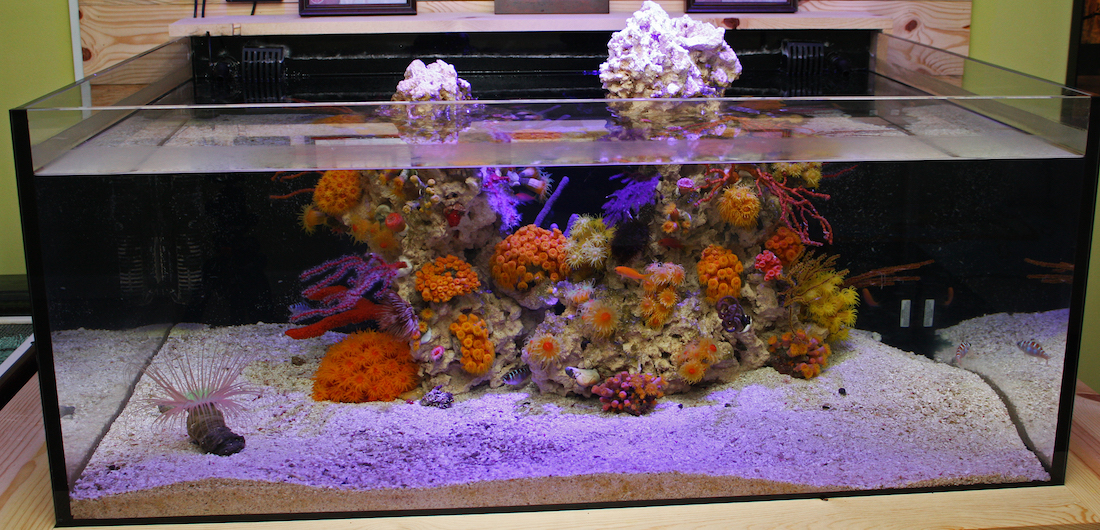 The acronym "NPS" refers to non-photosynthetic corals, and these types of corals get all their energy from food rather than photosynthetic energy from sunlight. In the wild NPS corals are found in shady caves or deep reefs, and their polyps open at night to catch passing food.
Mark says, "I find something really mysterious and peaceful about deep water NPS environment, my goal was to try to replicate on small scale in my aquarium."
To recreate this low light environment Mark's tank is dimly lit with 2 x 3W Coral Compulsion blue led spotlights that run around 5 hours each day.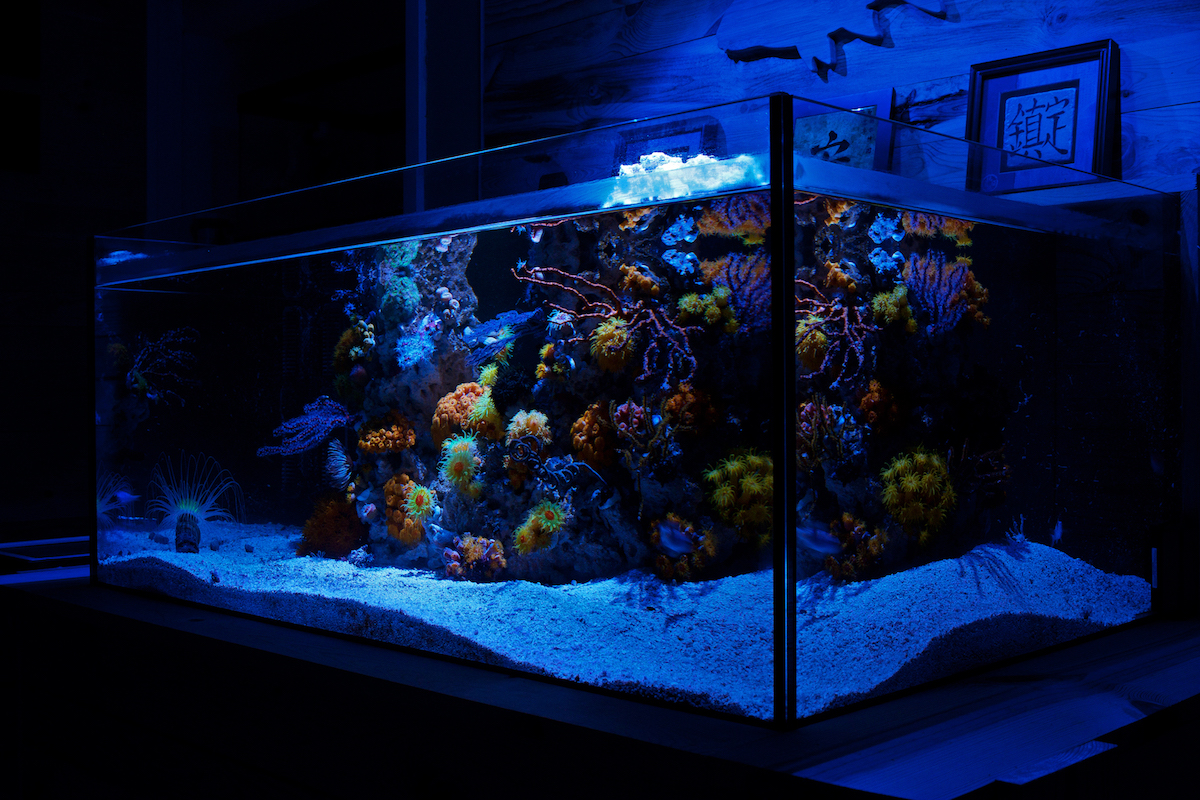 Because NPS corals need daily feedings to reach their full potential, keeping nutrients in check is an integral part of NPS reef-keeping. Mark runs an ATI Powercone 200IS Skimmer and uses siporax ceramic filter media in his sump for nutrient control.
Mark target feeds all his large polyp sun corals and dendro corals frozen mysis, brine shrimp and krill, once a day, every day. For gorgonians and other filter feeders he feeds special formulated dry foods like reef roids, coral frenzy, reef pearls, etc., also liquid like oyster feast, roti feast, phyto feast two to three times a day, and 5-6 times on weekends.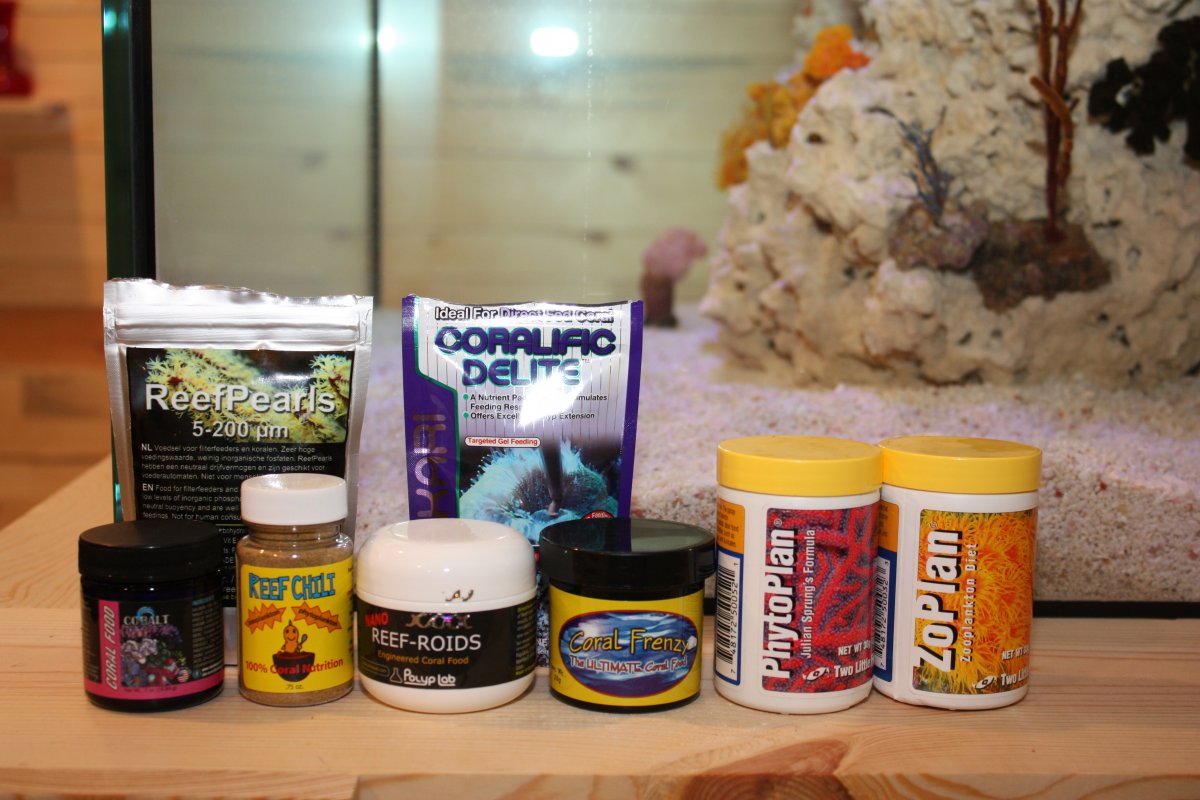 For flow Mark uses a Maxpect Gyre XF 150 and keeps the water at 70F (21C).
Mark's NPS coral list includes: Sun Corals ( yellow, orange,black), Dendros, Balanophylias, Red finger gorgonians, Orange finger gorgonians, Menella sp. gorgonian, Corkscrew gorgonian, Spider sponge, Chilli coral and a Tube anemone.
Mark Fish: 6x resplendent anthias, 3x sunset anthias, 1x sunburst anthia, 3x chalk basslets. Mark plans to add a group of Ventralis anthias and Tinkeri Butterflyfish to his tank in the future.