The captive bred blue tangs that we first reported on a month ago have landed, and Sea Dwelling Creatures is the first to get them. The batch of more than two hundred captive bred blue tangs are all around two inches or more, and eyewitness reports that these fish are of incredible quality.
Unlike many marine fish which show a great degree of captive breeding artifacts, these captive bred blue tangs are reportedly 'flawless'. We might go so far as to say that they are physically indistinguishable from their wild collected counterparts, save for perhaps a slightly brighter blue color.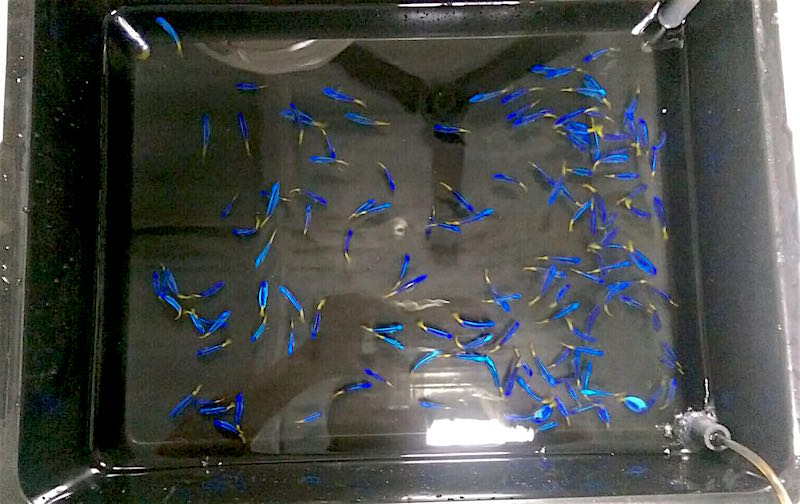 But one way to tell that these fish are captive bred blue tangs, is that they are not skittish, they accept a variety of foods, and generally behave like long term aquarium residents. Furthermore, Sea Dwelling Creatures are offering their captive bred blue tangs at a price that is competitive with wild collected Paracanthurus hepatus.
Surely this initial shipment of captive bred blue tangs will probably sell out fast, if they haven't already. Presumably these fish originated in Asia, and while we don't know who exactly produced these, we really hope they are firing on all cylinders because they will have their work cut out for them in satisfying the global demand for captive bred blue tang, especially since these are quarantined and acclimated to aquarium life, and should present a higher value of blue tang for the home aquarium.