Coral Diaries – Mycedium
The Genus Mycedium contains five species of corals which are found throughout the Indo-pacific. Mycedium corals are found in every color imaginable and make great photography subjects. Taking pictures of corals is a fantastic way to improve your underwater photography skills, as corals, for the most part, are stationary animals.
Mycedium corals are distinguishable by their inclined cup-shaped corallites which face away from the center of the colony. Corallites are between 5 and 15 millimetres in diameter depending on the species.


Mycedium corals are in the family Pectiniidae which includes Echinomorpha, Echinopora, Echinophyllia, Mycedium, Oxypora and Pectinia. Depending on the specimen it can sometimes be difficult to tell Mycedium apart from other members of the Pectiniidae family, in particular, Echiniphyllia and Oxypora.
Other members of this family will have tubular corallites or even corallites which are flush with the coral's skeleton, Mycediums have distinct outward facing corallite. When identifying Mycedium corals it is important to look at the corallite structure to see if they are cup shaped and facing away from the center of the coral.

Mycedium elephantotus
The most common species of Mycedium is the Mycedium elephantotus with can grow into fan like plates or encrusting colonies. You can recognize this coral with a central oral disk which is slightly larger than outward facing corallites. At night tentacles will emerge from the oral disks and the coral will catch passing food like plankton.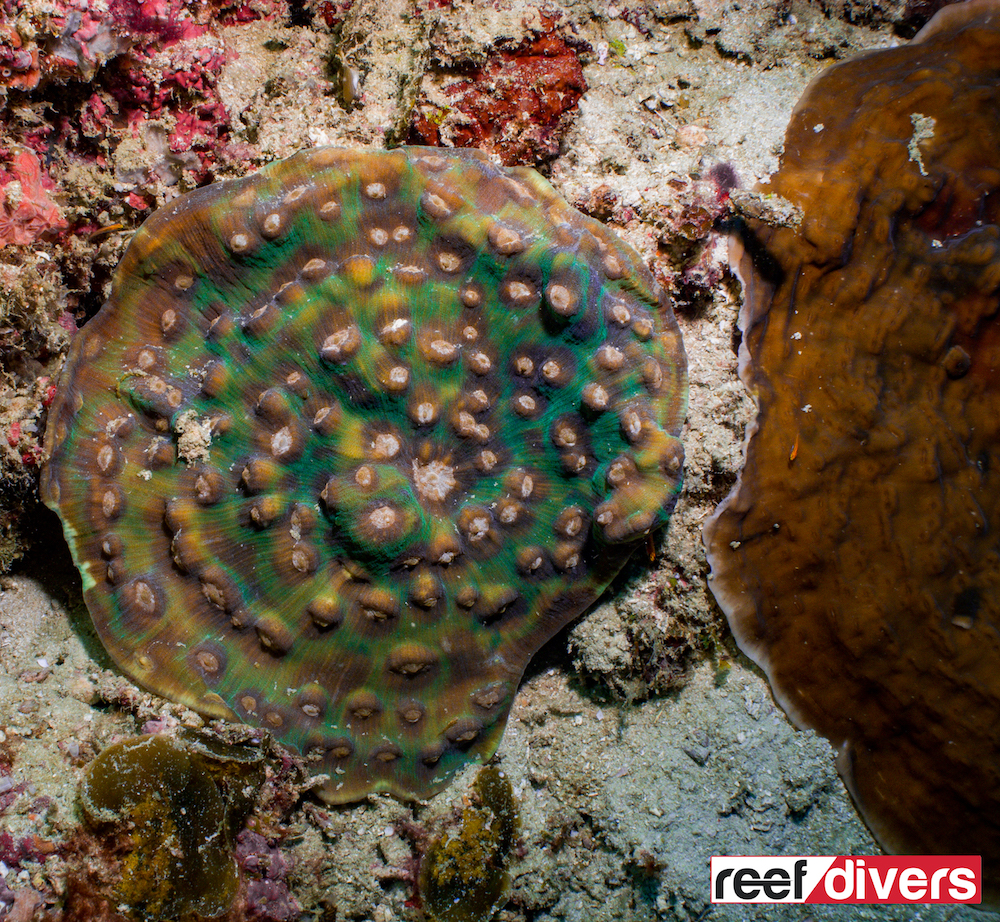 We found several colonies of Mycedium elephantotus in Raja Ampat ranging from small colonies with a handful of polyps to huge plating colonies that dominated silty reef slopes. Mycedium coral are found in protected reef habitats away from strong waves or current. Look for Mycediums in caves or on rock walls.
Mycedium robokaki
Another species of Mycedium we spotted in Raja Ampat was the Mycedium robokaki. This species has small corallites 5-8mm wide and is less common than the M.elephantotus. Robokaki corals can be quite vibrant in color and it's worth keeping an eye out for this coral during a dive.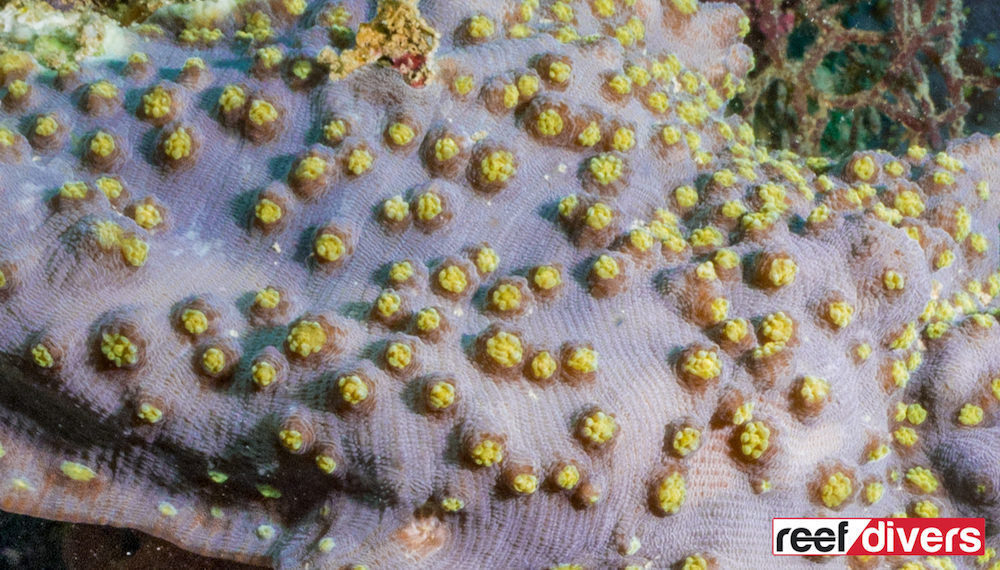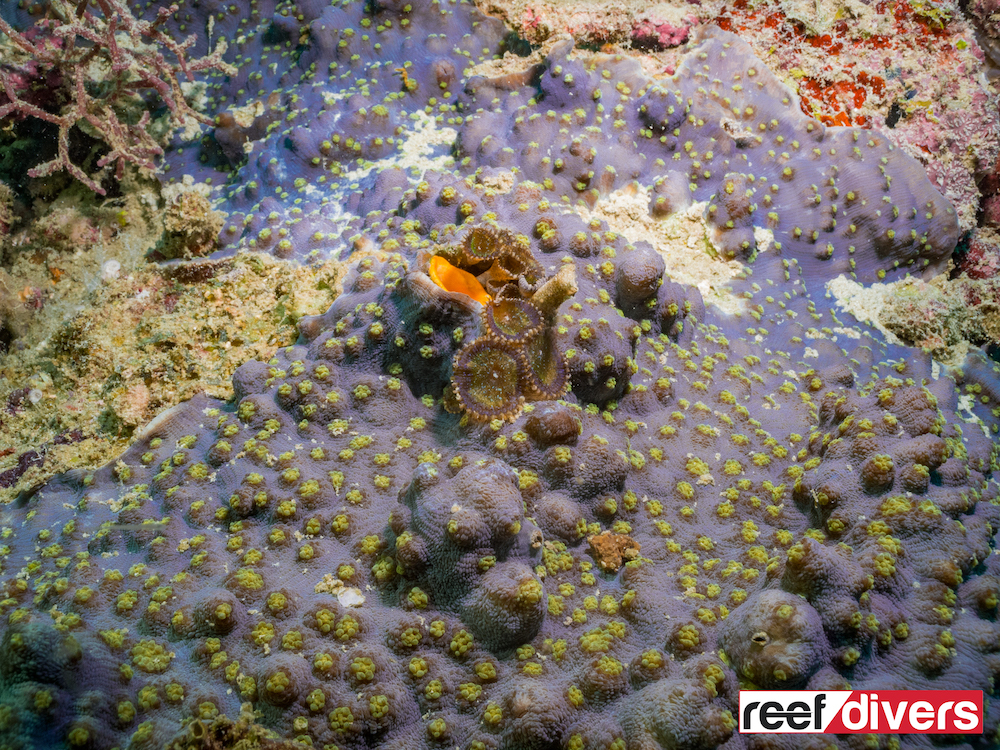 The coral diaries includes coral we've seen around the world and we have yet to find the other three species of Mycedium corals, the Mycedium steeni, M. umbra and M.  mancaoi. You can learn more about these corals on the AIMS coral fact sheets.
Mycedium umbra is common in the Red Sea and has a thick flesh covering the coral skeleton. Mycedium steeni is the rarest species in this genus and has delicate fan like plates with ridged texture. Mycedium mancaoi is similar in appearance to M. elephantotus with large inclined corallites, however, these colonies grow in contorted tiers with wavy margins.
---
The Coral Diaries series is a list of corals we have seen while diving around the world. We've created this series so that you can learn more about corals, and how to identify them on the reef. We encourage you to send us your coral pictures and leave a comment in the section below to learn more about the interesting species you've found while diving.