The B5HO LED tubes from Biotek Marine are the newest retrofit tubes designed to replace T5 fluorescent lamps in the aquarium hobby. The Biotek Marine B5HO name doesn't score any points for originality, and will probably cause some confusion with the tubes that paved the way, the E5HO tubes from Euroquatics.
But one feature of the E5HO that is original seems to be their suitability for use in dimmable fixtures, as they are specifically promoted as dimmable, for use in fixtures using both standard and dimmable ballasts. Biotek Marine is offering the B5HO in a range of colors and sizes very comparable to the E5HO lamps that have been on the market for most of this year.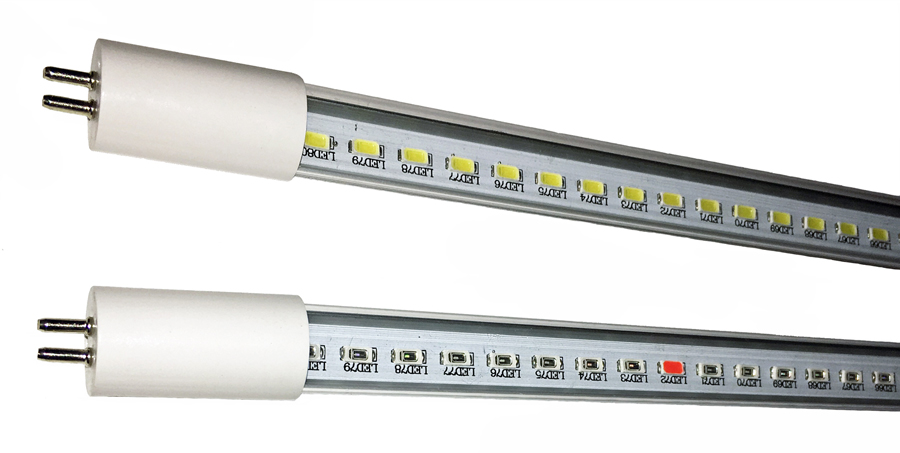 Biotek Marine E5HO tubes are available in three shades of white, a 6,500K, 10,000K and 15,000K color temperature, and three shades of blue – an all blue, a blue with UV accents or a blue with red accents. There's also a white & pink combination with half 10,000K whites and half pink LEDs, and a red-white-blue combination lamp.
The prices for the Biotek Marine B5HO tubes are comparable to the Euroquatics E5 as well, starting at $55 for a 24 inch replacement and up to $90 for the full five foot long replacement tube. Interestingly, while the new B5HO lamps appear to be on par with the first gen E5 LED tubes, Euroquatics will phase these out soon in favor of the new and improved E5X lamps with greater power, improved heatsink and especially that optical lens which rely less on secondary reflectors for efficient light collimation.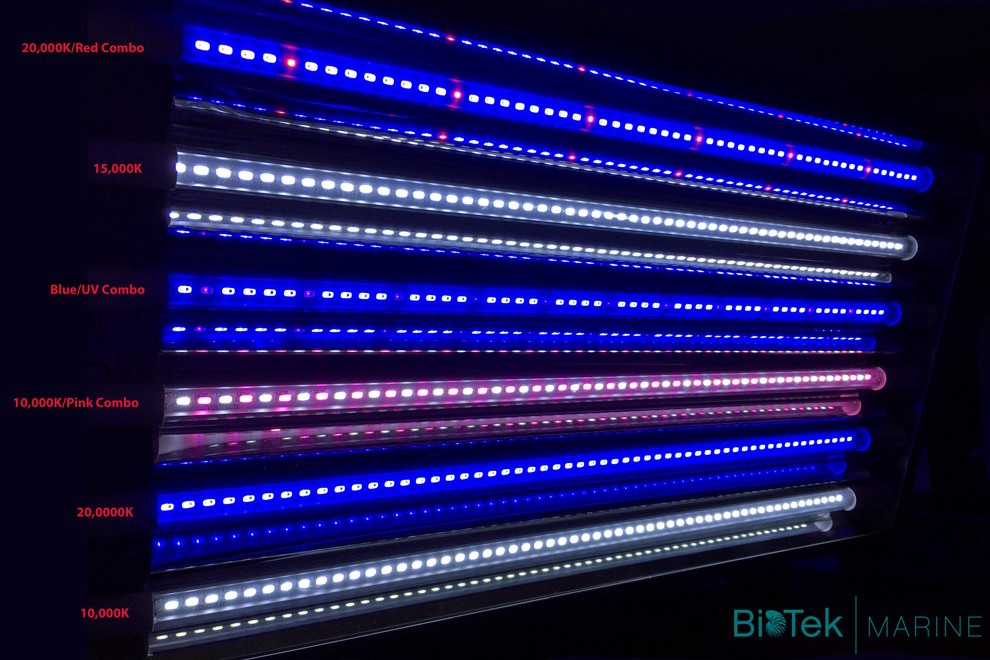 LED replacement tubes for T5 fixtures are way overdue in the aquarium hobby, can you imagine if we had these back in 2010 or 2011? The lighting landscape would be much more different than it is now, and perhaps 2017 will be the year that we really see these gain favor with aquarists hoping for the best of both worlds, replaceable T5 + LED in one fixture. [Aq. Specialty]