The concept of symbiosis is the foundation of coral reef aquariums; everything from clownfish and anemones, corals and zooxanthellae, even the ecology of the aquarium is predicated on nitrifying bacteria cleaning the water for us. But there is an incredible diversity of symbiosis that we don't know about, one particularly exotic example it the small group of coral-loving pipefish.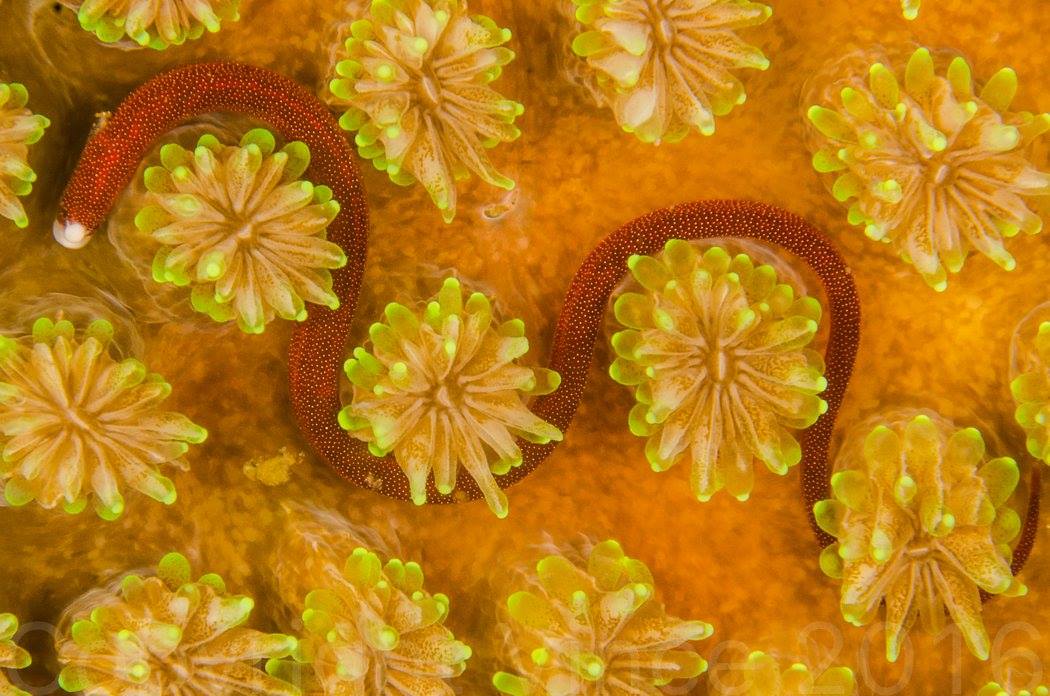 Unlike typical, rigid pipefish that we are most familiar with, coral pipefishes are very eel-like, with very agile bodies that can easily weave between the large tentacles of plate corals, or the valleys between Galaxea corallites. These pipefishes have a very unique lifestyle, being extremely specialized to live in just one group of corals.
The plate coral pipefish is probably the best known example of coral pipefish, but the Galaxea pipefish are much less often seen, or photographed. There is not one, but three species of Galaxea pipefish, each in the genus Bulbonaricus, and more commonly known as 'Pughead' pipefish due to their very unusually shaped head and face.
Pictured here is a splendid example of Bulbonaricus brauni photographed last week on the east coast of Bali by Vincent Chalias. With tentacles partly extended, you can clearly see this very unusual fish, and the very abrupt face that is quite different from the archetype of 'regular' pipefish.