Lightning Maroon Clownfish were the sensation of the saltwater aquarium world several years ago, but in recent years this new clownfish strain has become much more readily available. There's a multitude of breeders who are offering the Lightning Maroon Clownfish but there's something special about finally seeing this strain from industry pioneer ORA.
While Lightning Maroon Clownfish were once the talk of the town, it's not unusual to see these at the LFS but there's a reason they don't really get our attention anymore. Due to their super high initial demand, breeders are pumping out as many as they can, with a very low bar for what constitutes a good-quality, sellable specimen.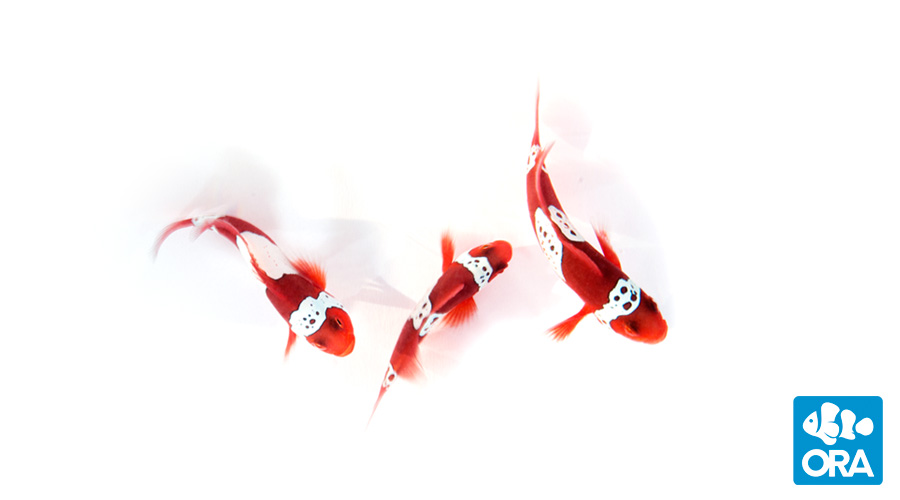 Many of the Lightning Maroon Clownfish we've seen, most of them really, are not a fish we would be proud to own. Deformations due to captive breeding and inbreeding artifacts are way too common and sadly, so many Lightning Maroons Clownfish being bred today are simply not up to par; if they show flared gills, pug faces and stubby fins when small, imagine how these traits will develop as the fish mature.
Thankfully, with ORA now producing the Lighting Maroon Clownfish we're expecting that their quality standards for sellable fish to be much higher. ORA's introductory spread of their own Lightning Maroon Clownfish is very encouraging; you can still tell that this strain descended from very few fish but the color, pattern and especially the physical shape of the ORA Lightings is already much better than the fish we see at the LFS.
Better yet, ORA is not known to rest on their laurels when it comes to developing new clownfish strains. There's probably some very interesting genetic potential in the Lightning Maroon, and who knows how the gold nugget maroon might fit into the picture, but for now we're thrilled to see ORA offering the iconic Lightning Maroon Clownfish. [ORA]