Every year, new species of land and sea animals are discovered, sometimes it's through real life observations and eureka moments. Other times the discovery is more subtle as specimens are documented through camera traps, fish markets, or by simply swishing a net through the water hoping to catch something good.
Today's discovery was the latter case, with a new species of pipefish that was discovered in a 'biological' dredge. Syngnathus chihiroe is the newest species of pipefish, discovered in Japan with a dredge that was operating very deep.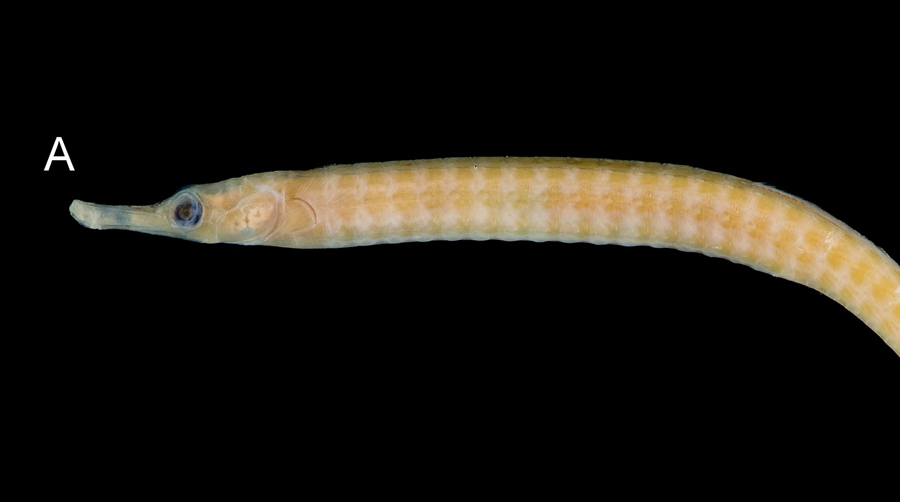 While sampling off the southern islands of Japan at a depth of 160 meters or more than 500 feet, a single special specimen of pipefish was brought up. The elongated body and short snout easily placed this fish in the Syngnathus genus but it didn't look like any known species.
Despite having only one specimen to examine, researchers noted that this fish has a relatively short snout, and different fin and ray counts than Syngnathus schlegeli and therefore described it as a new species. Syngnathus chihiroei was described by Mizuki Matsunuma in ZooTaxa and it just goes to show you that there's all kinds of ways to sample deep living sealife, and there's likely to be plenty more new species discovered in the deep, even seahorses and pipefish. [ZooTaxa]