If you've ever tried to take a picture of our blue-lit reef tanks with modern smartphones than you know how washed out they can turn out. The amount of blue light in use over our reef tanks, especially from LEDs, just totally throws off the sensors of our contemporary pocket cameras which are poorly equipped to correct for the blue saturated reef lights.
The remedy so far has been to either adjust in post editing of the photos, use color-correcting filters or to tune the lighting to be more white but a new app should help us all capture much better photos. The Aquarium Camera App is a new application for iOS devices which can help shooters adjust the balance of blue and white light of a shot before you shoot the picture.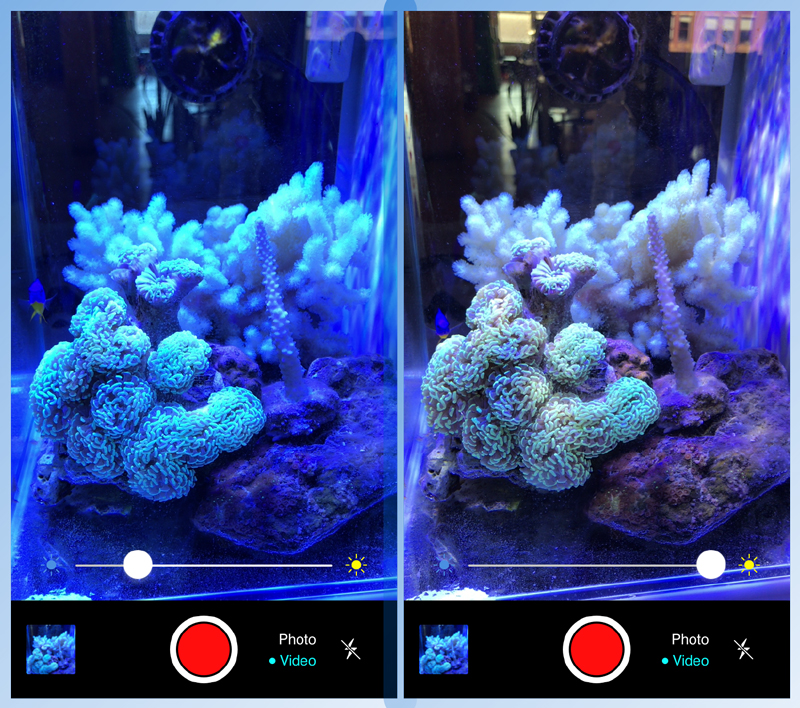 A simple slider gives users super quick access to making the shot more balanced in overall coloration, leading to much better photographs of our reef tanks. Keep in mind that this application is not magic, it cannot add white light to a reef tank that is lit with all blue lighting, but it can definitely warm up photographs to the point where it doesn't appear as if you're looking at an aquarium full of windex.
The Aquarium Camera App corrects for both photos and videos, includes a lenticle for focus and exposure, and is available to download now in the iOS App store for $1.99.