Aquabotix Endura
The Aquabotix Endura is a miniature remote operated vehicle (ROV) engineered for customization. The standard ROV come equipped with two ultrabright 2200 lumen lights, and upgrades for accesories, cameras and depth rating allowing a maximum dive depth of 300m (984ft). With powerful lights and deep diving capabilities, the Endura is ready for twilight zone exploration.
Endura standard units come with 1080p HD camera, two lights, a 60m tether and is depth rating to 100m (328ft) with a battery life of 3-4 hours. From there you can add accessories like water sample collectors, manipulator arm, extra battery life, additional lights, increased memory storage up to 2048 GB, and depth rating increase to 300m.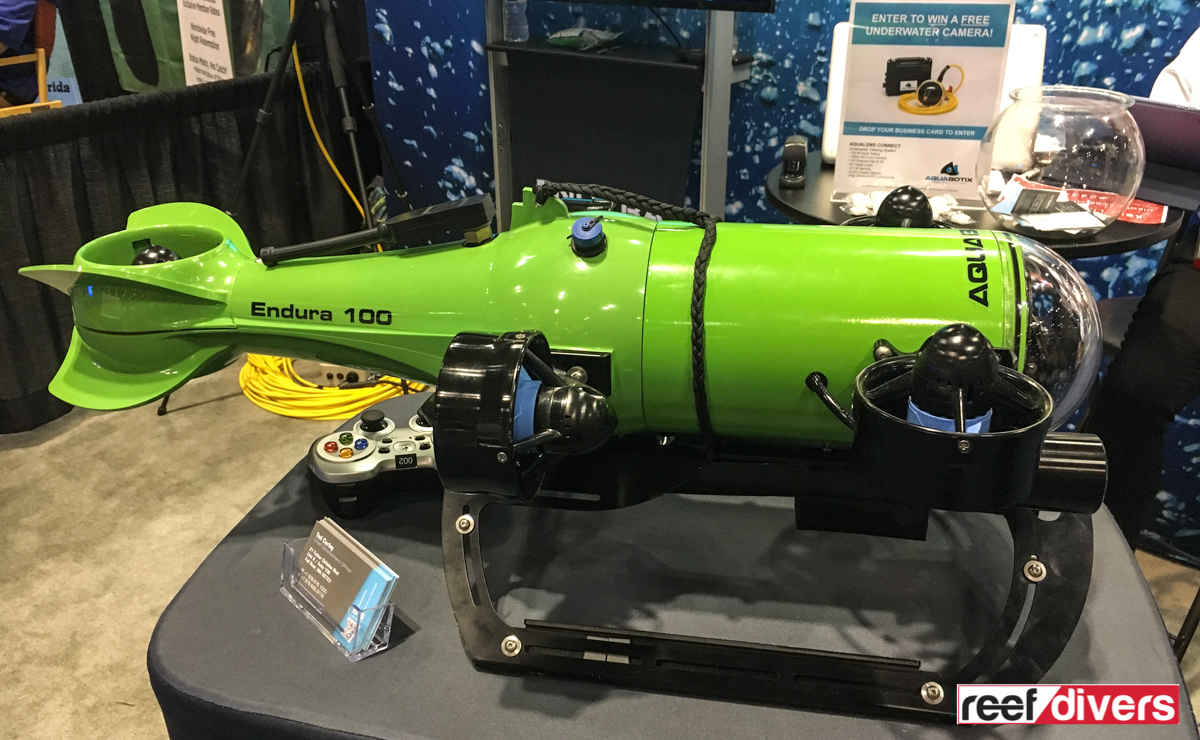 The Endura ROV has a tether cable connected to a surface control box which creates a wifi signal. Once the Endura connection is established the unit can be piloted by a standard video game controller. But what's really cool about this ROV is it can be piloted remotely, meaning once in the water and a connecting is established, anyone can login to the Aquabotix from anywhere in the world.
The Aquabotic Endura promises to be an easy to use ROV, and after three hours, pilots will have basic control of the craft, with skilled operation after three days. Endura is small in size, but powerful with 5 knots of thrust and a sturdy hydrodynamic design. Its six degrees freedom of motion allows users to fly through the water with intuitive controls.


The standard Enduras with 100m depth rating and 60m tether starts at $17,000 while the twilight zone ready 300m drone starts at $25,000 US. [Aquabotix]