We touched on MicMol when they first introduced the MicMol Aqua Mini and Aqua Pro LED lights in 2013 and they've been through a few changes with the latest versions, the MicMol Aqua Mini G3 and MicMol Aqua Pro G3 LED lights.
The newest Aqua Mini and Aqua Pro share the similar look, but most of the updating is on the inside, adding more balanced spectrum with higher output for a brilliant look and exceptional coral growth.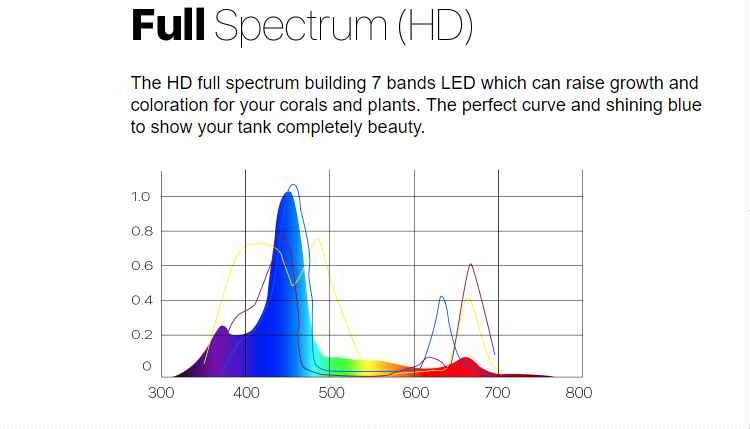 Both lights have a blend of high-intensity 3W Bridgelux and Epistar LEDs on three channels of control. They also feature a 90-degree secondary lens at 95% purity to give you enough spread while directing enough light downward.
The MicMol Aqua Mini has 60W of punch from 20 LEDs and is in a tidy little 5.5 x 5.5 x 1.8 in. package. The MicMol Aqua Pro has 120W of output from 42 LEDs and is just a hair bigger at 7.8 x 7.8 x 1.9 in.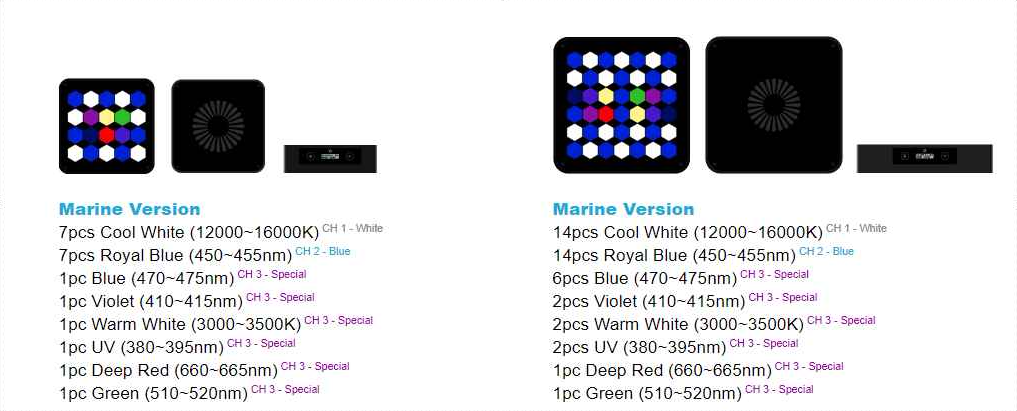 Another key to the G3 versions are the Smart Control System featuring the iMOS 3.0 platform with integrated "smart" settings they describe as the clock, timer, auto and manual mode for LEDs channel, special effects (sunrise, sunset …, lightning), demo and factory reset.
You can either mess with your own mixing and schedule in the manual mode, or keep it simple and flip the switch to the auto mode to simulate a full dawn to dusk schedule.
The MicMol Aqua Mini retails around $169 and the MicMol Aqua Pro retails around $269.