The Wavelink is a controllable DC propeller pump from Innovative Marine which is ideally suited for the needs of All In One aquariums. Coming in both a DeskTop and MidSize version, the WaveLink bring a lot of features and functionality normally found in high performance pumps and brings them into a smaller more affordable package.
The pump body of the WaveLink is a familiar propeller design with a dark plastic cage for the intake strainer. The DeskTop Wavelink can move up to 1,500 gallons per hour while the MidSize WaveLink is around 50% stronger at around 2,300 gallons per hour.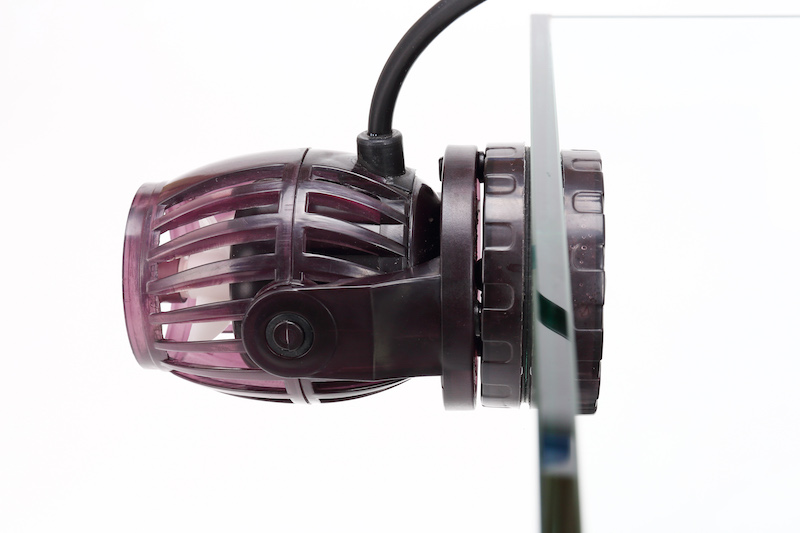 What makes the WaveLink most compelling and up to date is not the pump body but the driver controlling the spin of the motor. You've probably heard of 'Sine Wave' technology on some newer pumps and Innovative Marine is not shy about using this approach to creating more efficient and quieter water flow.
The wavelink has 6 controllable modes: Pulse, Sine Wave, Surge, Stream, Turbulent and Random. Each of these modes can be controlled via the frequency dial and the speed button. Non controllable modes include: Feed Mode, Self Cleaning (Randomly once a day the pump's impellers will run backwards for a brief period of time to remove anything that may have been caught in it.)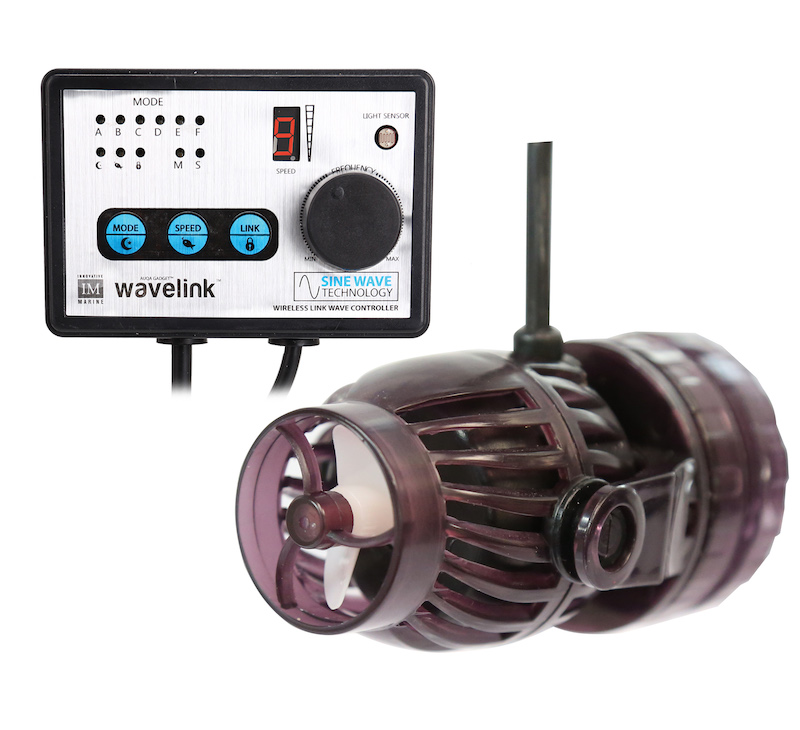 Finally, the link part of WaveLink is the limited wireless capability which doesn't let you patch in and control these with your phone or anything. However it does allow two to six pumps to synch up for various modes. The inclusion of rich water flow modes is one of the most compelling features of the WaveLink helping to set it apart from the more basic egg-shaped, swiveling propeller pumps.
The price for the Innovative Marine Wavelink pumps is as affordable as you'd expect from the company's product line. The DeskTop Wavelink should retail for around $99 while the larger MidSize WaveLink will be fetching closer to $109 at retail. Together with the MightyJet pump, Innovative Marine is really starting to fill out its catalog of pumps and devices for all in one aquariums, and should pair up wonderfully with their new line of EXT aquariums, one of which we are having a give-away for right now!