Pygmy angelfish are very popular marine aquarium fish because they pack a lot of personality and color into a very manageable size. But another thing that we can sometimes enjoy in the dwarf Centropyge genus is some really wildly aberrant specimens such as this xanthic Eibl's angelfish, Centropyge eibli.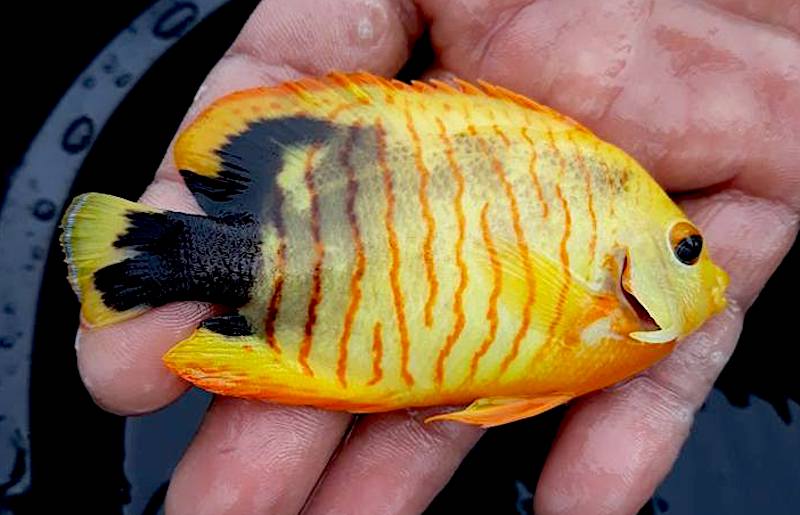 This sexy individual of Eibl's angelfish was shown off by East Marine HK in Hong Kong, the same dealer which shared a crazy-colored 'Blue Skeleton' Majestic angelfish last year. However while this extreme color pattern is quite rare for pygmy angelfish, it's not a 'true' xanthism with a genetic component.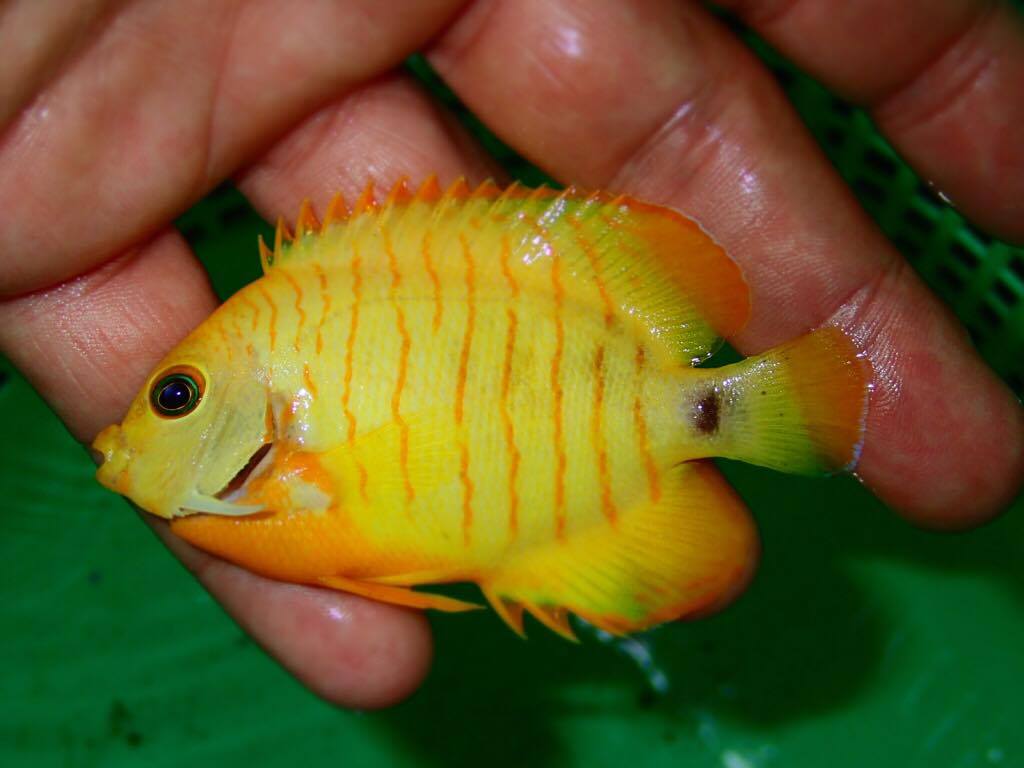 We've seen xanthic specimens of a number of Centropyge species and nine times out of ten, the fish begins to darken up the moment that it's removed from the ocean. No one really knows what causes this extreme, semi-permanent coloration – some have linked it to seasonal spawning coloration – but unfortunately this brilliant color almost never persists.