Reefer is a new line of protein skimmers from Red Sea which are designed to work perfectly with their Red Sea Max and Reefer line of saltwater aquariums. While they don't push the state of the art, the Red Sea Reefers do combine a number of features of various modern protein skimmers into one thoughtfully designed, space saving model.
With a conical body, well engineered diffuser plate and a Sicce PSK needle wheel pump, there's no question these skimmers will pull their weight when it comes to exporting nutrients through efficient and consistent skimmate production. But small design features like a completely serviceable body, a sizable air silencer and vibration absorbing feet should help make this skimmer a joy to use.
More noticeable design features include a space-saving design both through the internally mounted pump and a pipeless water height adjustment. Also that cutaway in the skimmer cup, a patented Red Sea feature will let users see the condition of the skimmer foam through a cup full of dark, muddy scum.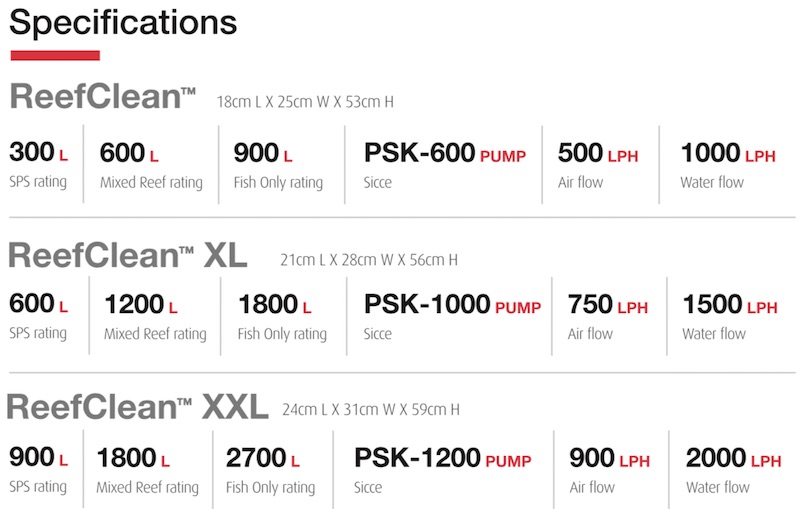 Red Sea will be offering the Reefers in three sizes, ranging from the standard Reefers for up to 150 gallons for an average reef up to the Reefers XXL for high energy reef tanks up to 250 gallons. We expect the Reefer skimmers to be shipping from Red Sea some time before their connected devices later this year, with a price range of $350 to $475.