The Profilux Temperature Controller 2 is a new thermoelectric device from GHL which can both heat and cool aquarium water. Using state of the art Peltier heat exchangers, the Profilux Temperature Controller 2 is a much smaller piece of equipment which has some advantages over contemporary chillers.
The first real advantage of a peltier based chiller like the PTC2 is its size, being much smaller than a typical compressor based chiller. The other bonus is noise because without the compressor all you will hear are the battery of small fans that operate at variable speed depending on the chilling required.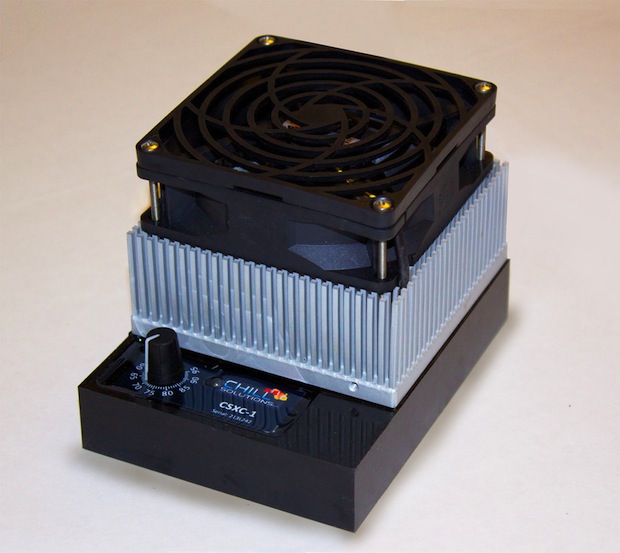 The one downside is that heat exchangers are highly dependent on ambient air temperature to work so if you've got a hot tank in a hot room, you will experience greatly diminished temperature reduction compared to a normal chiller. But the cool thing about the PTC2 is that it can work continuously to maintain a desired temperature resulting in much more stable aquarium temperatures.
GHL makes the PTC2 in four sizes from 160 watts to 480 watts with a temperature cool down of up to 5°C/9.1F in a 16 to 50 gallon aquarium or 2°C/3.6°F in tanks from 42 to 118 gallons. Again the ambient temperature of the room in which you use the PTC2 will greatly affect the performance of this style of water chiller. The Profilux Temperature Controller 2 is designed to work with the Profilux aquarium controller with 1-10v input and will be available in February of 2019 at which time we also expect to learn of the price for the four different models. [GHL]