The new hybrid filter sock from Poseidon Flow Technologies is an interesting new concept in getting reef aquarium water as clean and clear as possible. While not displayed by themselves at MACNA 2019 last weekend, a closer look inside the swanky new Proteus sumps by Poseidon revealed some very interesting filter socks the likes of which we had neither seen or even imagined before.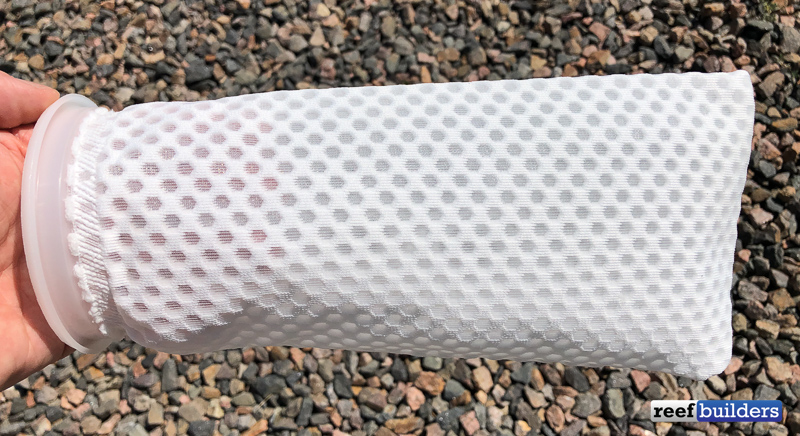 Currently most filter socks are made either of a fine mesh material for catching larger particulate matter and debris in the aquarium water, or of a felt material usually for trapping finer particles from the water. The mesh filter socks are incredibly easy to clean but have less capacity to hold trapped particles, meanwhile the felt filter material is the opposite being a little harder to clean but with much higher capacity to hold trapped particles.
Many current reef and aquarium sump designs have water flowing through a primary and secondary stage of filter socks, and the customary practice is to place the more open mesh socks first and the finer sized felt filter socks second. Poseidon's hybrid filter socks combine this succession by having felt material sandwiched in between mesh material.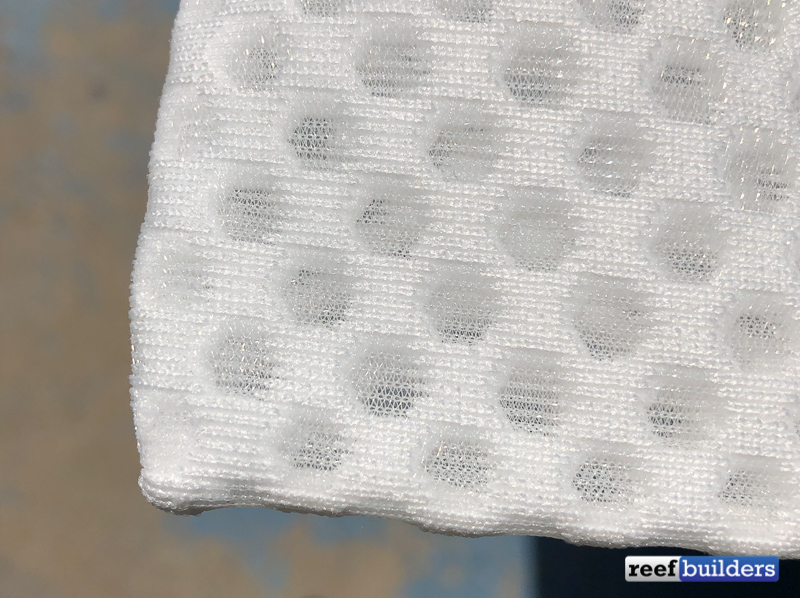 In theory this succession of particle sizes combines the best of both mesh and felt filter material and the felt part is perforated for added flow rate. We have to wonder if this multilayered material plus the perforations will make Poseidon's hybrid filter sock harder or easier to clean, and how well it will hold up to continued uses.
Although the new hybrid mesh & felt filter socks look fancy, Poseidon states that they are about the same price as regular filter socks. They will be available in both 4 inch and 7 inch standard sizes but as they are brand new it's going to be a little while until Poseidon has had some time to distribute them to dealers who sell their first product, the Salinity Pen Plus.