The Spectra SP200 LED light is an interesting collaboration project between Blue Harbor Japan and Eco-Lamps which is nearly ten years in the making. Way back in 2011 we first saw the KSP-93 which was the two companies' first attempt at creating a full spectrum reef LED light, with biological lighting guru Eiji Myorin really pushing the envelope of what LED lights could do at the time.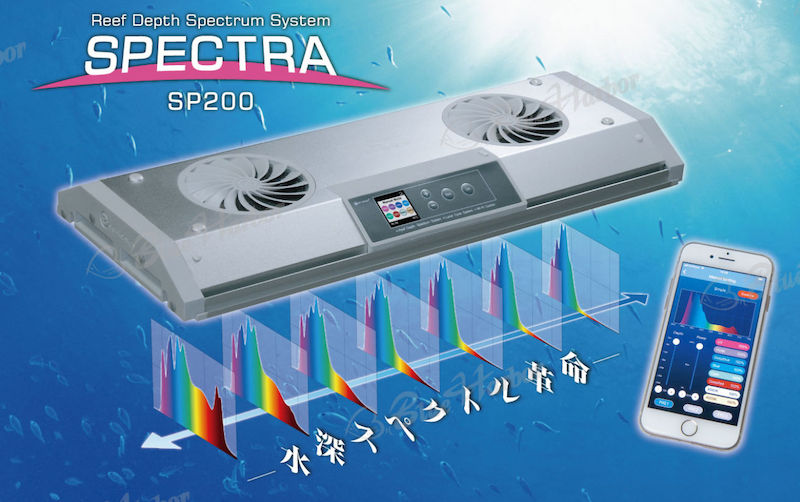 While the name hasn't changed, the Spectra SP200 we saw last weekend in the Two Little Fishies booth is an improved version of what we first spent some time with back in 2016. The light fixture itself is essentially the same foundation as it's always been, being a mass of nearly solid aluminum on the exterior with active heatsinks inside for thermal management and cooling.
The built in LCD display indicates different aspects of the light such as color channels, power levels, selected spectrum and depth. All the LEDs are still in their familiar placement combining both striplight and spotlight layouts for getting both even light distribution and areas of increased brightness and PAR.
However the spectrum of the LEDs has been broadened with eight channels of color control for even more precise tuning of the simulated depth and associated spectrum. The red channel has been boosted with dual color chips to cover both 600nm 'bright red' and 680n, deep red while the white LEDs have been expanded to include both 8000K cool white and 4000K warm white to compliment the five channels of blue from ultraviolet to cyan wavelengths.
Not to knock the improved LED spectrum and newer chip selection but perhaps the biggest tangible improvements to the Spectra SP200 have been made in the control software. Smartphone apps and wireless connection protocols have vastly improved in recent years and the Spectra SP200 takes advantage of this by offering wireless control via your local router instead of having to connect to it directly.
We tried out the Spectra SP200 for ourselves and were quickly up and running making the light spectrum dance according to both depth and manual control of the eight colorific wavelengths of this ambitious light. The real 'killer feature' of the Spectra SP200 is its ability to simulate the changing light spectrum with depth and the new improved smartphone app makes it much easier and simpler to recreate the lighting conditions anywhere from the surface to 30 meters or 100 feet deep.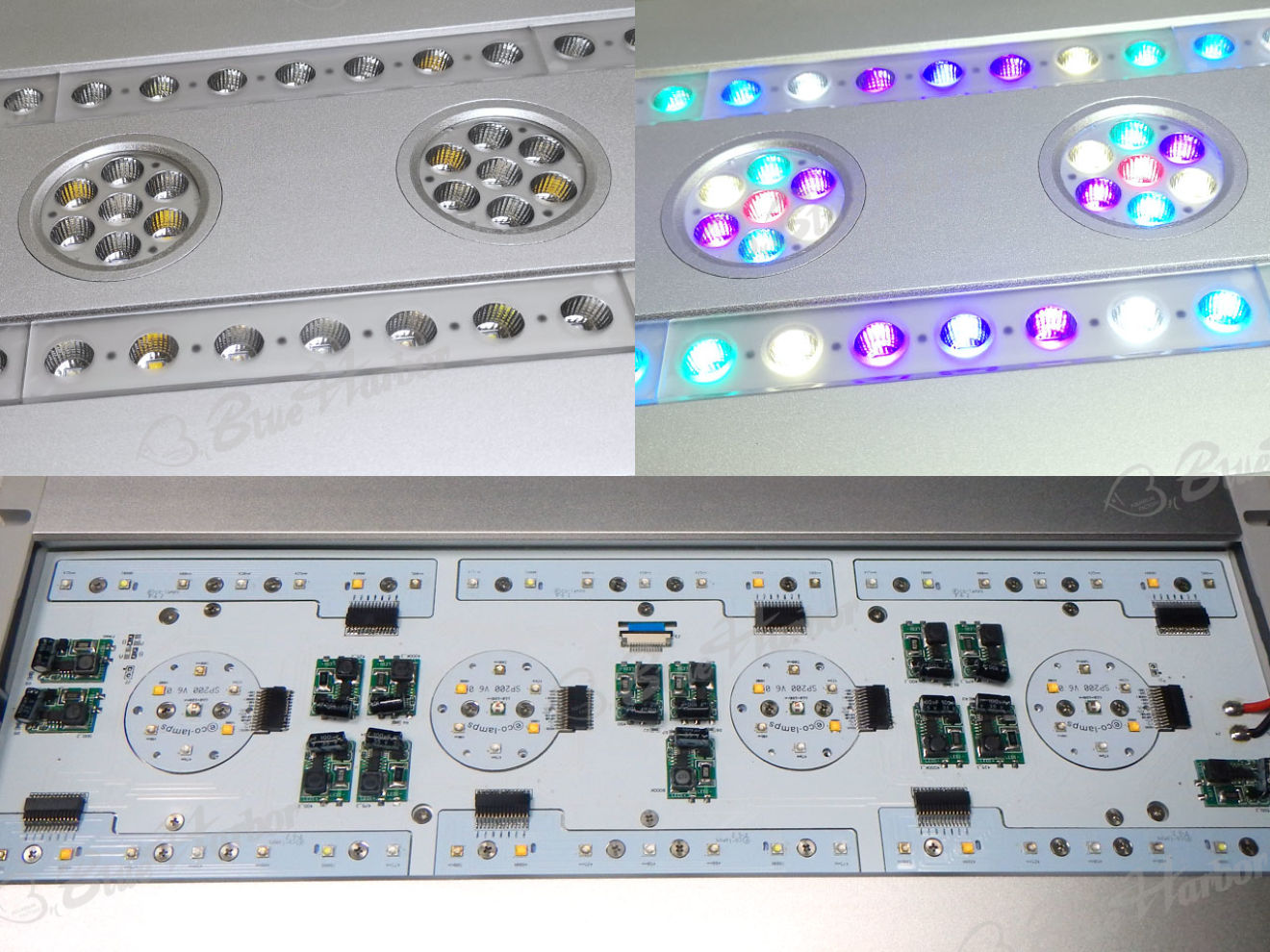 The estimated retail price of the 200 watt Spectra SP200 is $1400 which is a premium in the aquarium hobby, but quite cheap compared to the toys and tools you tend to find in any research facility. The unique depth simulating feature allows the Spectra SP200 to make the bold claim of being 'Research Grade' and for that reason it's already being employed by several coral researchers around Japan, and we'll soon be joining their ranks and seeing what it can do at the Reef Builders Studio. [Blue Harbor]