The Cove EasyBox Sump is a new centralized filtration product from the company that makes the tanky I-250 protein skimmer and calcium reactor. Cove plans to release their EasyBox sump in three sizes, and EasyBox 50, EasyBox 80 and the largest being the EasyBox 120, the number loosely designating the volume of each sump in liters.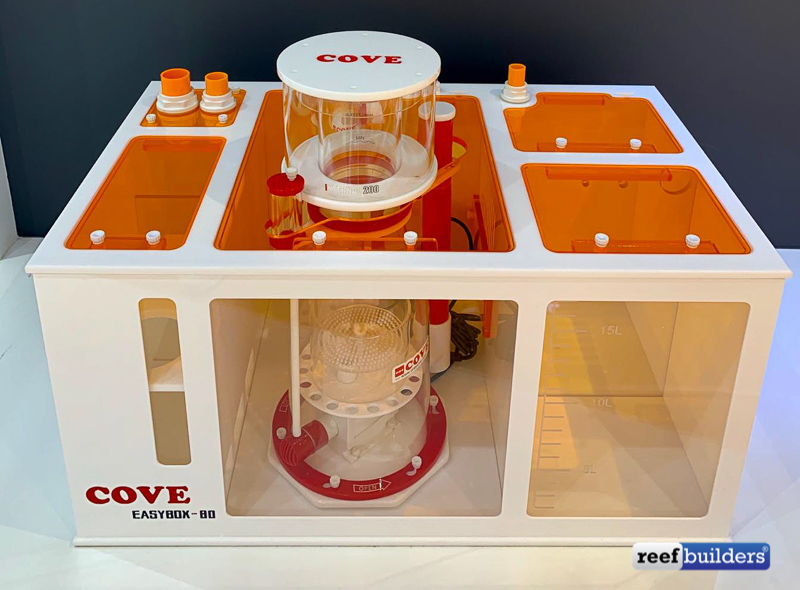 The new EasyBox sumps by Cove feature the 'window' design that has been gaining momentum and popularity in modern sump designs in recent years. Instead of a 'classic' sump of all clear acrylic the EasyBox is framed in mostly white walls with clear viewing windows in the places where visual inspection is most useful and required.
Cove designed their EasyBox sumps specifically to be compatible with several different models and sizes of WaterBox and Red Sea tank & stand combinations. Each of the Cove EasyBox sumps are endowed with multiple sections with ample room for the aquarium prefilter a protein skimmer and one reactor, while the EasyBox 120 can handle a skimmer, and two reactors like a media and calcium reactor.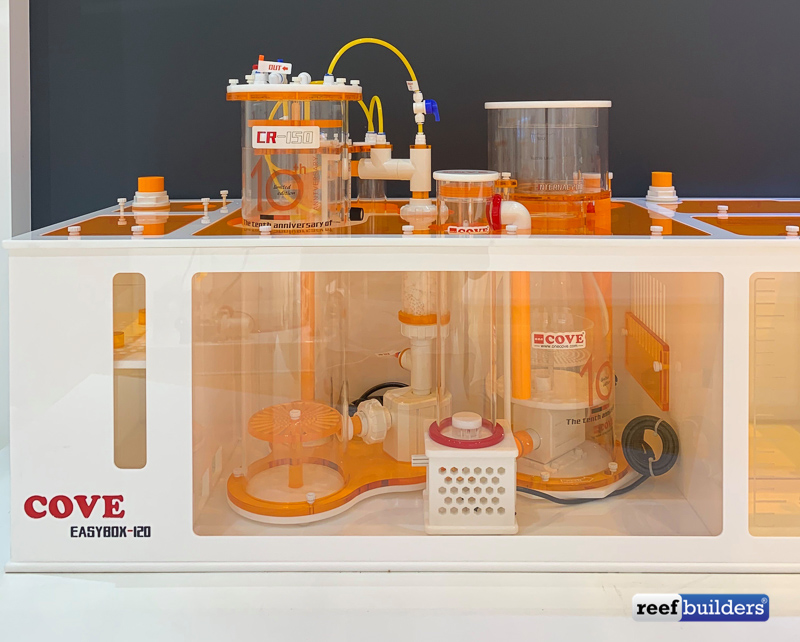 We love how well sealed Cove made their EasyBox with tight fitting lids for each compartment, and cutouts for all the skimmers and reactors but we're puzzled about the inclusion of thumbscrews to essentially lock in each cover. Nevertheless, the new Cove sumps have a compelling, current design for contemporary sumps and an even more compelling price tag.
The Cove EasyBox sumps will retail for $199, $329, and $499 for the EB50, EB80 and EB120 respectively which is a whole lot of value, especially considering Cove typically makes their products quite heavy duty. CIPS is kicking off next week in Shanghai where Cove will be showing off their new EasyBox sumps for the first time, along with their AquaBee-powered protein skimmers and reactors. [Cove]