The PTC Smart Heater is a very new and different way to manage aquarium water temperature from Innovative Marine. When you first look at it, the combination of a centralized thermostat, metal heating element, and separate temperature sensor appears to be in line with the higher end temperature solutions currently available in the aquarium hobby.
However, the core thermostatic approach to Innovative Marine's new Smart Heater is unlike the usual heaters we've used in the broader aquarium hobby for decades. The PTC acronym stands for 'positive temperature coefficient' which is a form of self-regulating heating element that uses the inherent resistivity of the material, therefore making it much more efficient and reliable than typical resistance coil visible in many heater models.
You don't have to fully understand how this heating method works to appreciate and enjoy the benefits because for as much as we invest in our fish, corals and livestock, temperature is the most important parameter governing all biological reactions in any living system, especially in aquariums. Innovative Marine recognizes the importance of a good heating system so they're really investing in this newer PTC based form of aquarium heater technology.
Innovative Marine's PTC Smart heater system has a feature-rich thermostat with a removable remote temperature probe, a very welcome on/off switch for the audible alarm, and not one but two heater power connections. Being able to connect two heaters is useful not only for aquariums that have very high heating needs, but also for tanks with smaller sumps that can't accomodate one single large heating element.
Therefore if you've got a boxy sump that can't handle a single 200 watt heater, you can opt for the kit that includes two separate 100w heating elements to reach the same heating power capacity in s smaller space. Like other ambitious Innovative Marine product lines, the company has gone over the top making sure that all the necessary accessories are both included, useful, and really improve the overall user experience.
A PTC Smart Heater bundle from Innovative Marine comes with dual magnetic mount for each heater element which also feature a silicone insert to keep it snugly in place. Even the remote temperature sensor also comes with its own magnet mount so you can place this critical component of the thermostat in an ideal location.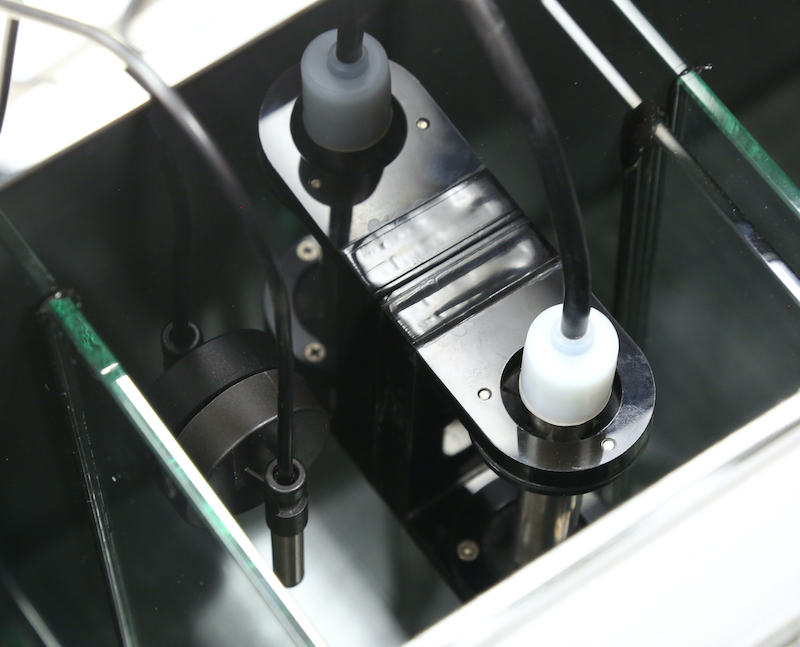 If you're highly accustomed to submersible heaters that cost between $30 and $60 you might experience a little bit of sticker shock when you see the pricing of the PTC Smart Heater system.The PTC Smart Heater from IM starts at $199 for a 100 watt heater with a single heating element, and up to $349 for a 500 watt, single element heater system.
The dual element PTC Smart Heater starts at $299 for the 200 watt, dual element kit and up to $499 for the 1000 watt kit using two 500 watt heaters. For this kind of money Innovative Marine made sure that you get as much value as possible, and we trust that it will heat aquarium water like a beast, but it does sting a little bit to invest in temperature control at this level without a dual temperature control option for working with a chiller, and no kind of wireless connectivity or temperature logging features.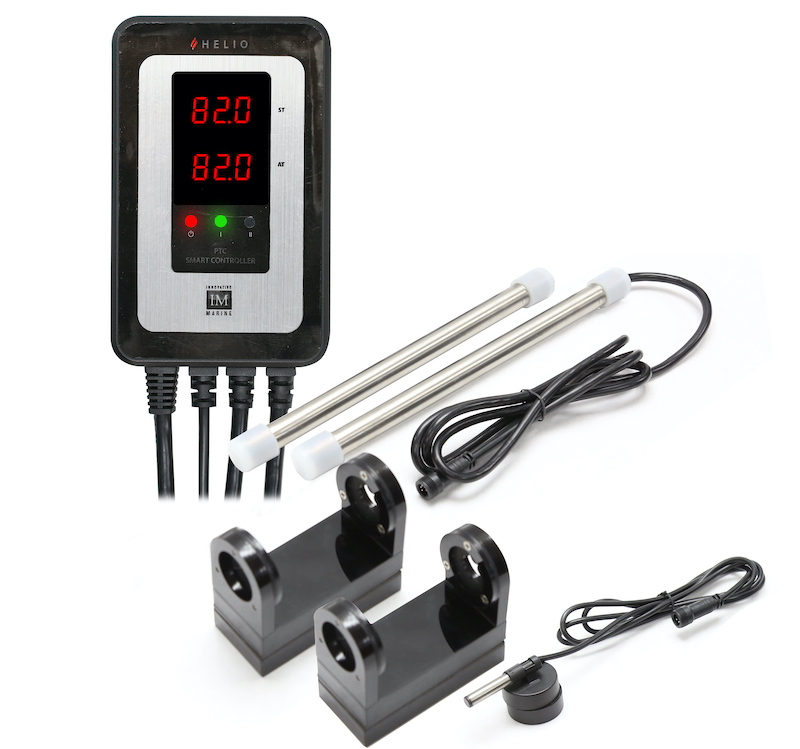 Half a thousand dollars might seem like a lot for a 1000 watt heater but this is the level of power that you don't want getting stuck on and frying your fish and it is actually comparable in cost to similar models used large ponds and aquaculture. This may not be a cost effective solution for a multi-tank fish room but it is really targeted at aquarists with one or two displays that they really treasure. If you've ever heard some of the very real horror stories of tank wipeouts due to heaters sticking on and cooking the aquarium life, it makes a lot of sense to invest in a heating solution that avoids the pitfalls of decades old aquarium heater technology and we look forward to testing out these new heaters when they are released.