Hawaii is well known as a hot spot of endemism both above and below the water and this is a fact which aquarium fish fanciers are very well acquainted with. Many common shallow water species that have been enjoyed by saltwater aquarists since the beginning of the hobby have become very hard to find, and with the remaining supply rapidly shrinking the prices of the most common yellow and yellow eye kole tangs have reached an all time high.
Our summary of the most iconic Hawaiian reef fish represented mostly the most common species for which the aquarium trade depended on Hawaiian fish collection. But if you thought those fish have become rare, we've put together another top 10 list of endemic hawaiian reef fish which were very rare before the collection ban and are now pretty much poised to become 'unobtainium' with a matching price tag to boot.
Just to be crystal clear, none of these fish are inherently rare, it's not like any species exists as a population of only a few hundred or a few thousand individuals. On the contrary, many of the fish the aquarium hobby deems as rare are quite common in the Northwestern Hawaiian Islands which is has always been off limits to any kind of fishing or collection, and either only occasionally turned up in the main Islands, or could only be found in very deep water where collection was limited.
But now that all collection of ornamental fish has been suspended throughout the remaining areas of Hawaii, outside of captive breeding efforts these ten fish are on their way to becoming a distant memory for saltwater aquarium hobbyists.
The bandit angelfish has always held a special place in the eyes of angelfish lovers due to its very bold appearance and the unusual combination of black and white coloration which is highly unusual in marine fish. Its preference for deeper waters has always made the bandit angelfish a little bit on the pricey side but now this is one species we really hope to see cultured for the aquarium hobby a lot more.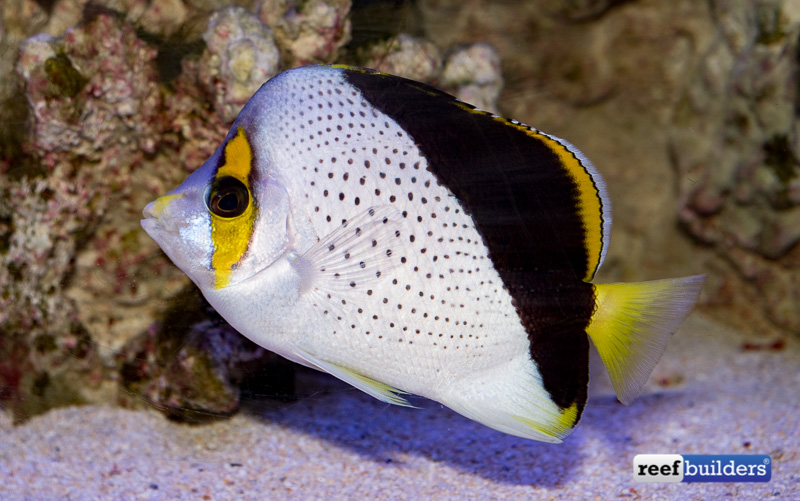 The tinker's butterflyfish was the first "rare" species of marine fish that we ever learned about when we were just coming up in the saltwater aquarium hobby, commanding a whopping price of $300! The bright white body with bold black oblique marking on the upper body coupled with beautiful yellow adornments makes this a stand out fish regardless of its rarity status.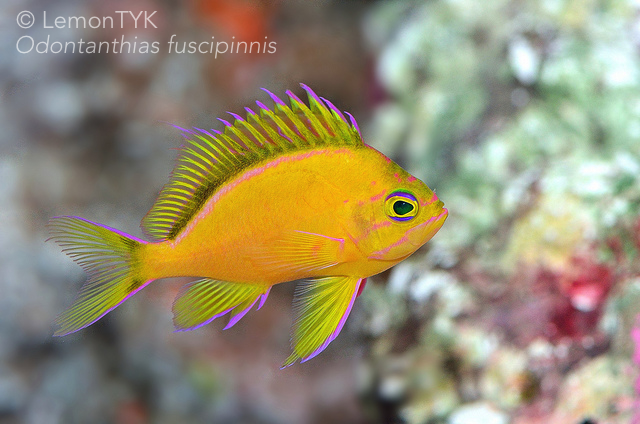 The yellow anthias, Odontanthias fuscipinnis, is a little known deepwater species that is closely related to the more common Borbonius anthias. This high bodied fish is mostly a light orange in overall coloration with beautiful pink streaks in the face and fins and becomes a real stunner when it reaches a mature size at which point it develops incredibly ornate fins like its Indo-Pacific counterpart.
The sunrise hogfish, Bodianus sanguineus is a fish that was long known only from deepwater trawls and a single photo of a living specimen taken from a deep sea submersible. This stunningly colored red hogfish with bold yellow stripes became sporadically available as specialized fish collectors began using rebreathers to reach the depths from which it is known and it has been bred in very small numbers.
The Hawaiian longfin anthias, Pseudanthias hawaiiensis, is closely related to the very showy ventralis anthias and was long classified as a subspecies thereof. It doesn't occur as deep as the yellow anthias but it was never common where fish collection was allowed and since it is a little finicky and less showy was rarely collected in large numbers to begin with.
The small tail pencil wrasse, Pseudojuloides cerasinus, was once considered a wide ranging species throughout the Pacific Ocean but several years ago the non-Hawaiian populations were officially described as distinct species. This new designation left the small tail pencil wrasse as a true Hawaiian endemic and while it is very common in shallow reefs, their delicate nature and limited popularity made them pretty uncommon in the aquarium hobby.
The aurora basslet is undeniably one of the most attractive of the deepwater Liopropoma basslets, especially the larger more showy species. Their preference for deepwater and non-gregarious nature already made them really hard to find in nature, we've only seen one in real life and it'll probably be a really long time until we see another one again.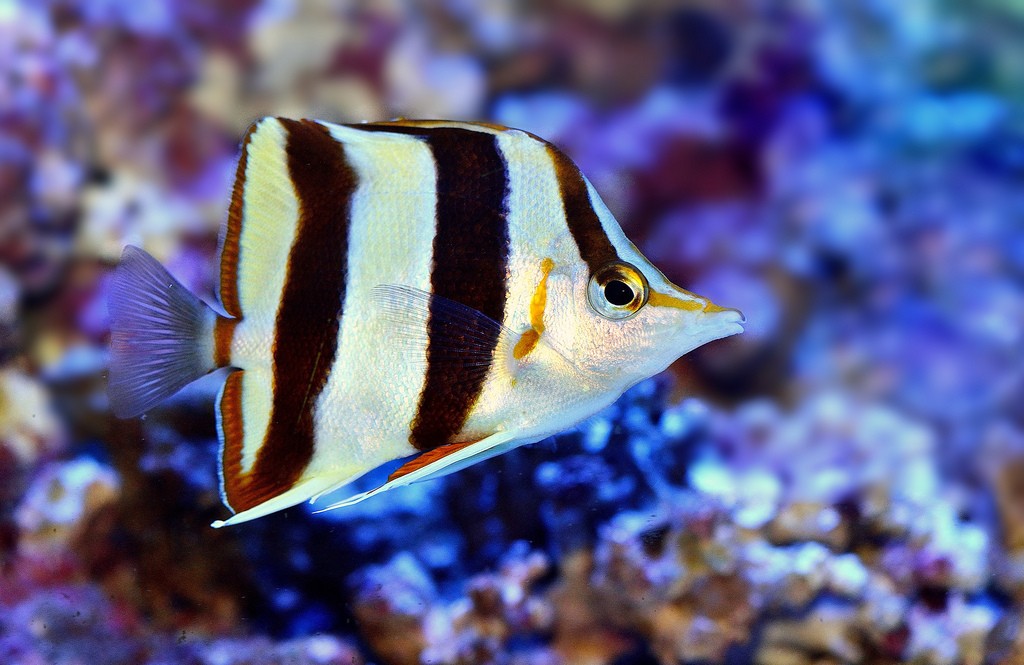 The orange-fin butterflyfish, Prognathodes basabei has a very unique origin story and it was enjoyed by rare fish collectors for 15 years before it was officially described. These fish are found in very deep water where only rebreather divers can find them, let alone collect them so they were quite pricey when they were occasionally available but now aquarium specimens will be the exclusive purview of very few public aquariums.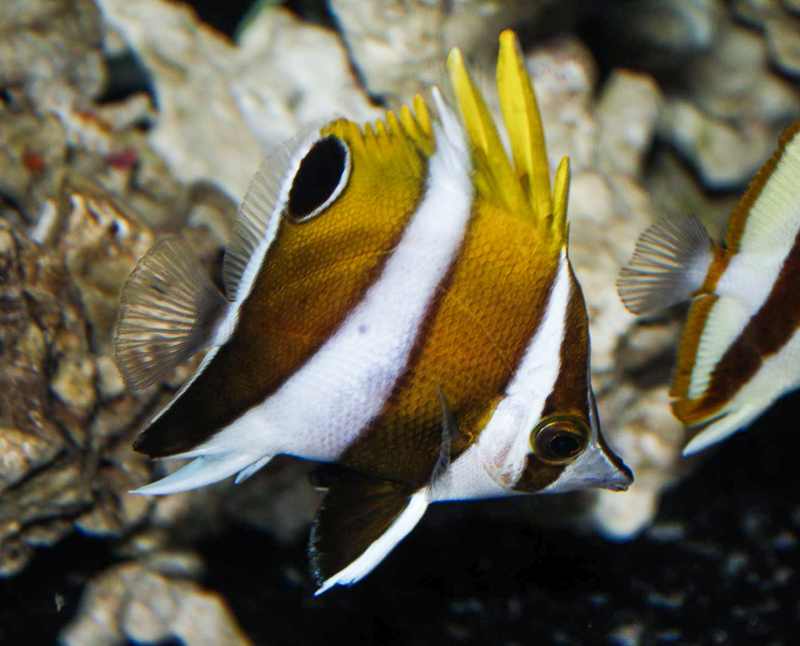 Roa excelsa is the rarest of Hawaii's deepwater butterflyfish that is only encountered beyond 300 feet deep but usually much, much deeper. These very high bodied fish are made even more striking with alternating bright white and deep brown triangle shaped wedges, similar to the few other species in the Roa genus but much more pronounced in this Hawaiian deepwater endemic.
The masked angelfish, Genicanthus personatus, is the Hawaiian ambassador of rare reef fish. Its pearly white body is incredibly brilliant white with dark edged fins in the females that turn orange in mature males, making for quite the showstopper in the wild and in the aquarium. Unlike most of the rare Hawaiian fish on this list, the masked angelfish was very rarely collected in the wild and most aquarium specimens originated from captive breeding efforts. The captive bred masked angelfish already commanded a premium so the limited supply won't really be affected by the Hawaiian ornamental fish collecting ban.