Alongside the common clownfish and some damselfish, the yellow tang is one of only a handful of quintessential saltwater aquarium fish. For generations saltwater aquarists have enjoyed the hardy, colorful yellow tang with algae grazing habits for around ten to twenty dollars but those days are no more.
As commercial aquarium fish collecting has become harder and more limited in Hawaii, in recent years we've seen the price of yellow tangs, Zebrasoma flavescens, steadily rise. Up until a couple weeks ago you could reasonably find small to medium sized yellow tangs for sale at a typical aquarium store for a price of $79 to $99, still quite high for the saltwater fish veterans but objectively reasonable compared to all other saltwater fish.
However following the suspension of commercial aquarium fish collection in Hawaii a few weeks ago we've been closely monitoring the yellow tang 'situation' we find ourselves in. It comes as a surprise to exactly no one that a dwindling supply coupled with high demand is leading to some eye-popping prices for yellow tangs that we've never seen before.
For around two weeks we couldn't find any wild yellow tangs listed for sale on any of the major fish retailers with all of the landing pages labeling these 'out of stock'. It's a likely scenario that some of the major fish handlers were holding out to see how the supply & demand would settle out and this week we're finally starting to see the yellow tang return to limited sales.
We've seen a small number of yellow tangs land at our local fish stores with prices now hovering around $300 each but LiveAquaria is setting a new market price that is both astounding and not surprising. A regular everyday once-common Hawaiian yellow tang will now set you back $449 plus shipping from Wisconsin while a 4.5″ "Large" yellow tang from the Diver's Den is now $549 (plus shipping).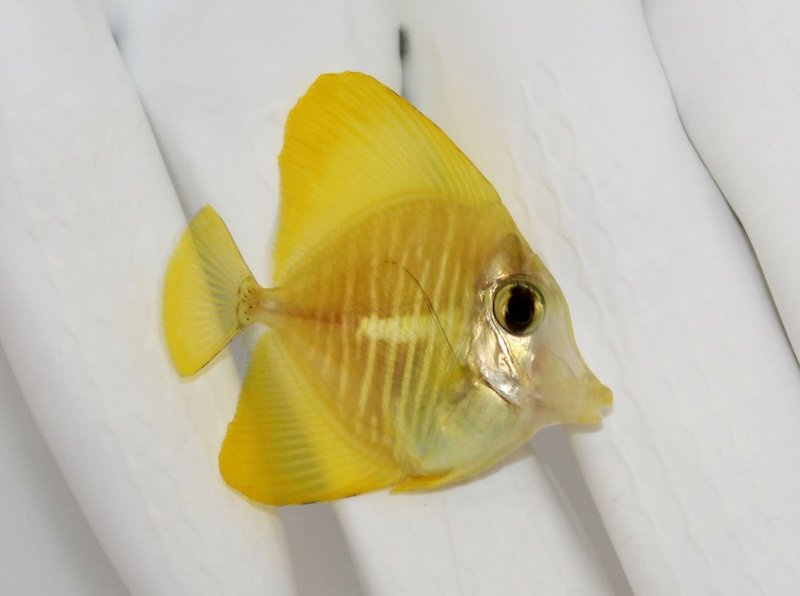 TSM Aquatics has also listed yellow tangs for 'pre-order' while they undergo a thorough quarantine process and although the price has increased, there's a curious twist. Since no more yellow tangs will be collected, over time the domestic population of yellow tangs will be represented by increasingly large fish as they grow in size, making smaller specimens more rare and highly coveted.
The drop-down menu on TSM Aquatics lists 'medium' yellow tangs at $399 and small specimens at $499 making yellow tangs part of a select group of aquarium fish – including bandit and conspicuous angelfish – that have an 'inverted price structure' where smaller specimens cost more than their adult counterparts. These yellow tangs might be labeled as pre-order but make no mistake about it, TSM Aquatics has them in stock and is working hard to make them robust, healthy aquarium fish.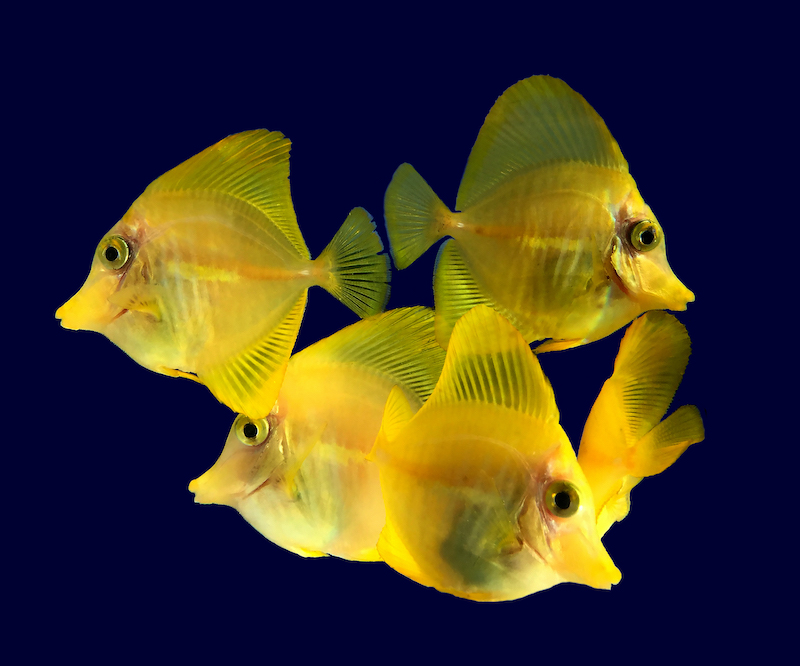 Meanwhile, the captive breeding of yellow tangs has continued at Oceanic Institute and over the last few years we've seen their retail price tracking those of wild yellow tangs, but there's no telling where it will stabilize. Aquacultured yellow tangs are currently retailing for $199 but who knows if this price will stay where it is if the cost of wild specimens continues to rise.
It's an unusual time in the aquarium hobby when home-bound aquarists yearn for more livestock to enjoy in their home aquariums during lockdown, just as we are seeing supply constraints through all levels of the marine aquarium supply chain. We had our share of sticker shock when we saw yellow tangs retailing for $100 at local fish stores but are no longer surprised to see the price of yellow tangs reflecting how beloved and desired this fish really is, and we wouldn't be surprised to see four figures in some markets by the end of the year if Hawaii remains closed to aquarium collecting.