With live rock shipments few and far between these days, manufacturers and hobbyists have had to turn to mined or man-made alternatives instead. And Aquaforest is one such rock provider with their latest version, AF Rock, although they're not new to dry reef rock supply and were already providing a white rock in Europe over five years ago.
AF Rock is different from the coarse pieces they provided back then, however, now coming in three basic shapes and sporting a pinky-purple hue. Sets contain Arch, Shelf, and Base pieces with a fourth shape, Branch, teased on the outer packaging although not available yet. 
Open an 18kg (40lb) set and some pretty large, over 12" pieces are revealed, as well as bridge-like pieces and lots of flat plates. Most have a clearly defined, bumpy top and a flat bottom, making them easy to place and stack and large pieces can be broken with a hammer to make most aquascape shapes and styles, although it is plate-heavy.
A low, flat scape takes little imagination with AF Rock although to build natural-looking height you'll need to break it up and make stacked pillars or use a combination of plates and arches to create bridges and flying buttresses like a reefing version of Notre-Dame Cathedral.
Hand made and sprayed in Poland
How most man-made reef rocks are made remains a closely guarded secret, but not for Aquaforest, who gave us a sneak peek of their rock manufacturing plant in Poland, courtesy of YouTube. There we see a white cement-like substance being used to make their AF Frag Rock coral bases but also being hand-formed into piles mixed with porous stones, colored with a "natural" dye, then pressure washed to remove any dust and stacked up to dry.
Aquaforest frontman Seweryn Lukasiewicz tells us what those lightweight, porous stones in the rock are too – they're Life Bio-Fil, the company's own biological filter media, which is a nice touch when creating artificial rock that you want to become biologically active and "live." It has the added effect of bulking the rock out too, giving it a high mass in relation to its weight, and offering lots of reassuring rock for your buck.
AF Rock can be fastened in all the usual ways but use Stone Fix, their quick-drying reefing cement, to make an AF Rockscape rock solid. A 10kg set is available although you'd need to break those big chunks up to fit them all into a nano tank.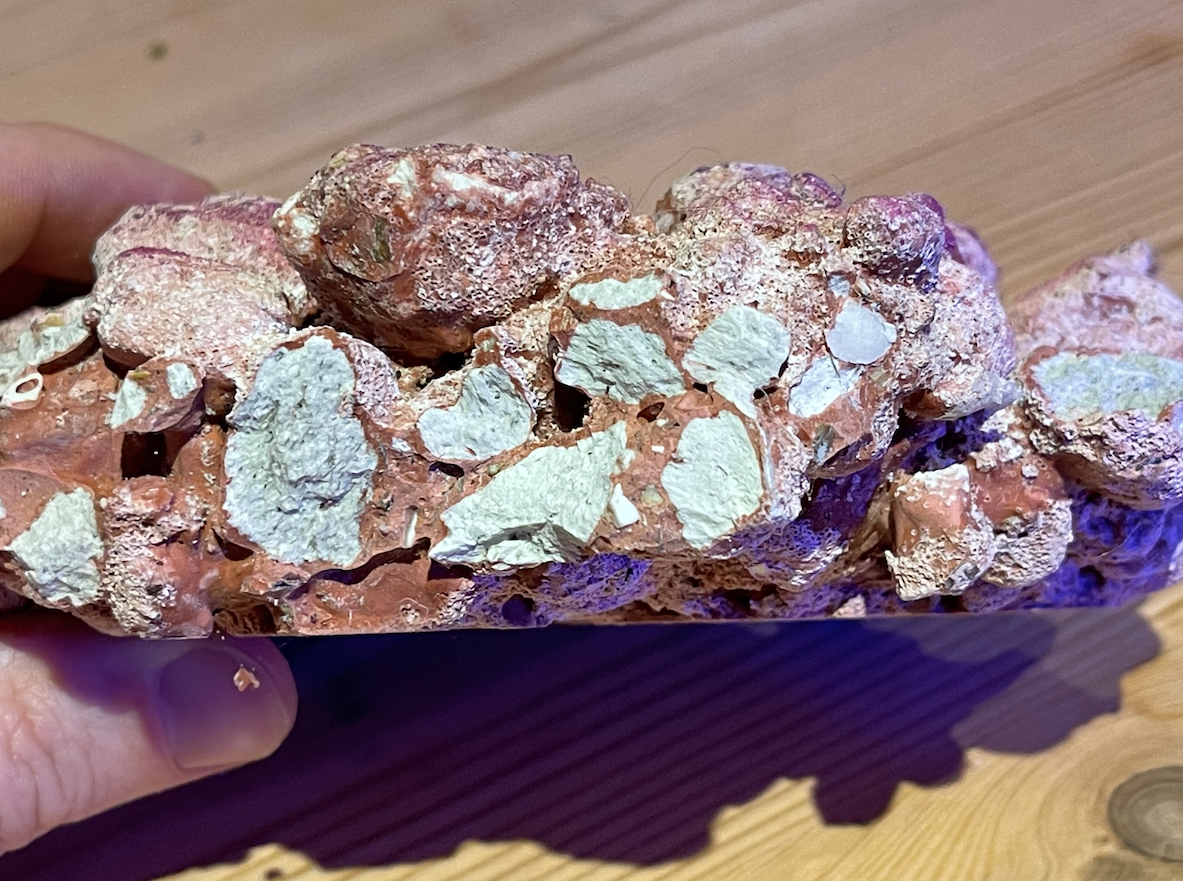 ICP tested
Aquaforest tells us they test the rock with their own in-house ICP-OES and that it also buffers pH and KH. We eagerly await the release of Aquaforest-flavoured branch rock, although the battle for many such manufacturers seems to be getting those brittle branches into reef stores in one piece, with most of it reduced to short sausages by the time it reaches the consumer.