A quarter of a century-old Bubble coral has just turned up at an LFS in the UK. Traded in to make room in his display tank, the previous owner admitted to taking it into his garage and having to break it with a hammer and chisel before taking it into Burscough Aquatics, West Lancashire.
"The owner has been keeping marines a long time," said proprietor Stephen Ball. He brought in a similar-sized hammer coral colony a few months back. He brought this one in to make room but kept one head back to keep the original colony going."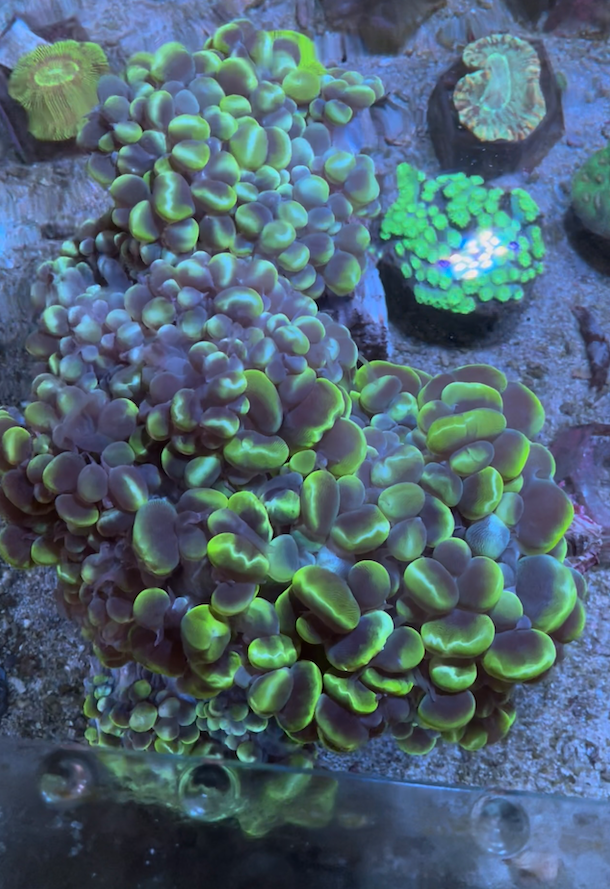 Green Cat's Eye
The owner told the store it's been in captivity for 24 years, meaning he must have purchased it in the 1990's. Plerogyra sinuosa is a widespread species and specimens can be found as far apart as Australia, Indonesia, Singapore, and the Red Sea.
They are prized for their grape-like vesicles, with green blotched and striped specimens being some of the most sought after. But the popping color of this Green Cat's Eye, now lit by EcoTech Radions, certainly pre-dates LED aquarium lighting, magnet-mount propeller pumps, and other reefkeeping technology we now take for granted.
This 18" high, 18" wide giant has several separate heads and towers on top of a 12" tall skeletal mass that's been grown over more than two decades by devoted reefkeeper David Fish.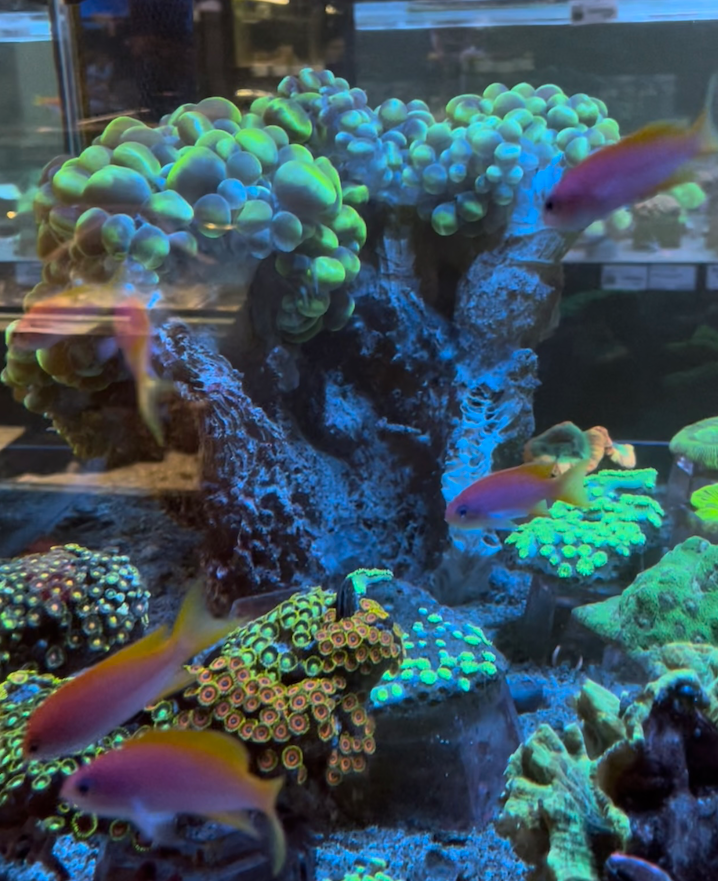 Getting the chop
But unless someone is capable of taking the monster bubble colony as-is, it is destined for fragmentation via Gryphon saw, Burscough Aquatics told Reefbuilders. Although in its current state there's no way it will fit!
We had to share this homegrown reef-building coral as soon as we saw it, as it's not often such large colonies are seen, let alone made available for sale. And captive grown to that size over such a long period, to boot!
It sure would make for a standout, standalone feature coral in the right reef tank, so let's hope it can escape the saw, remain as one, and grow for another quarter-century, at least.