The aquascaping scene has brought much to reefing from dry hardscape layouts to rimless tanks, negative space and low-iron glass. And one aquascaping feature – backlighting, looks like it's about to spill over into the mainstream.
Scaping founding father Takashi Amano was backlighting his tanks way back in the early 1990's, mainly for photographic purposes to add depth and perspective to his creative dioramas. And ever since then a percentage of aquascapers have been backlighting their own tanks too.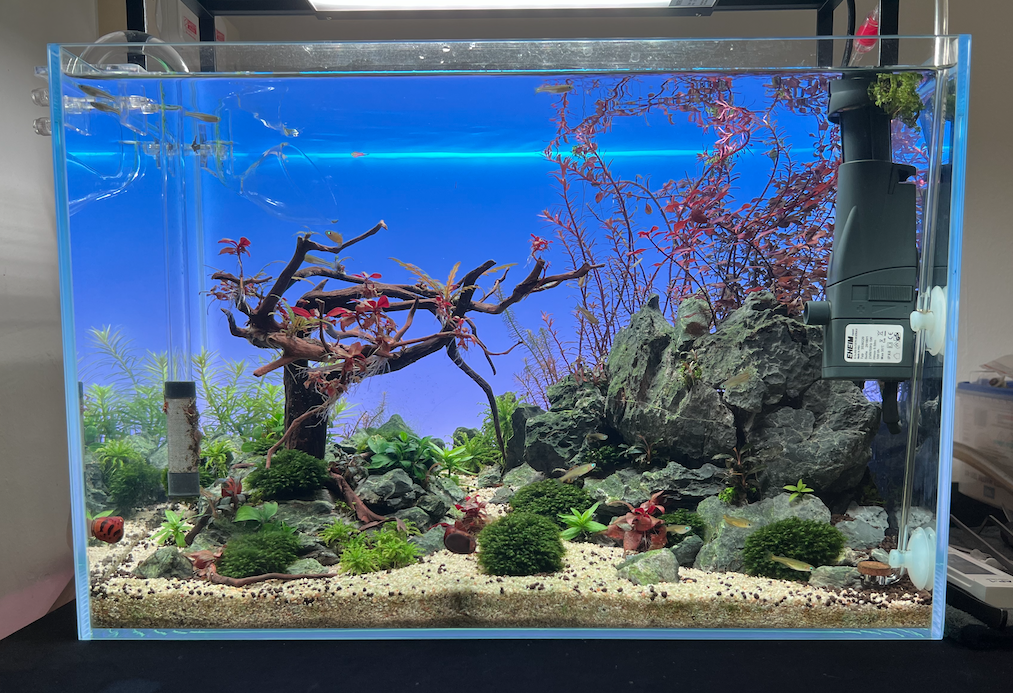 A simple T8 bulb is all that was used initially, placed at the back of the tank at the bottom. Followed by a cool white T5 and a reflector to project white light either onto a white wall behind or through the low iron glass and clear silicone seams to make the tank edges glow blue. The effect was dramatic, it made all our tanks look a little bit more like Amano's and it's been used ever since, especially in competitions.
Then LED enabled controllable, colour changing light like Current USA's Serene background before ADA launched their own backlit panel, the Light Screen, with optional graduated blue background. But Flux Aqua's latest offering, the Chroma, seems to embrace all the best features of a light background and more.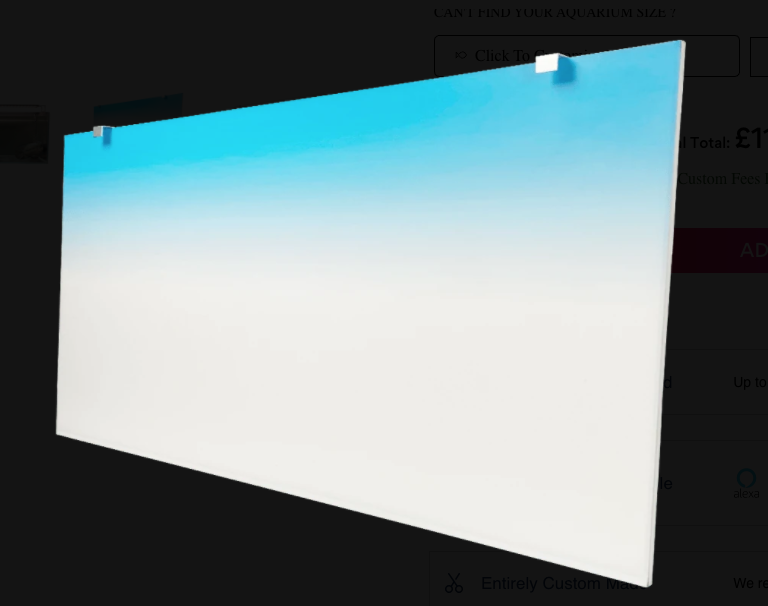 What it does
In short, Chroma is a light screen that you place behind your tank for an enhanced backlit effect. Not massively different to ADA's Light Screen to the uninitiated, only Chroma comes in 15 standard sizes to fit tanks from 12 to 60" and they make custom sizes too, whereas ADA's only comes in two sizes – 24 and 36". But like Current's Serene background, Chroma can change color, a lot of color, only with Chroma you can do it all from your phone via Wi-Fi. It'll work on voice control via Google Home and Alexa too.
So if you want your tank background to be blue, purple, orange, pure white or a mixture, you can have it, and in 16.8M ways according to the manufacturers. And this made us think of its suitability for reef tanks.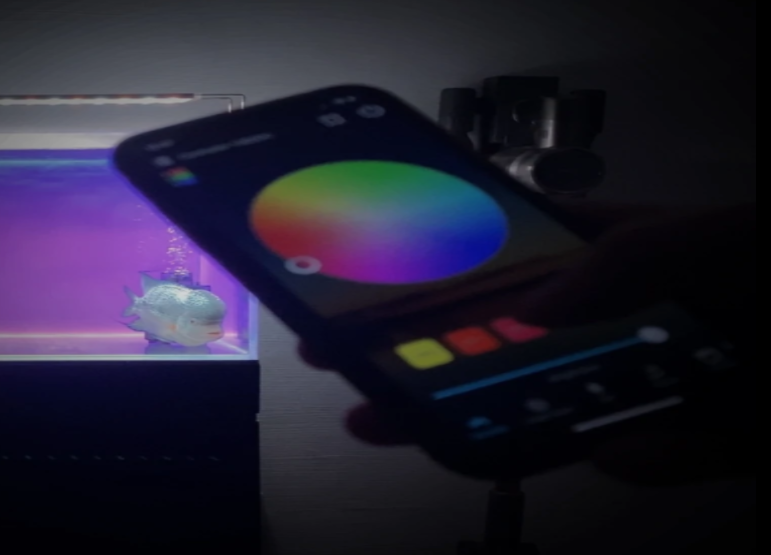 Black is undeniably attractive when it comes to making the corals placed in front of it pop. But on the face of it, the only time our reef fish and corals dwell in front of a black background in nature is at night. All the rest of the time it's blue water, blue skies and the odd amazing sunset. And public aquaria have been using backlighting trickery for decades, especially when it comes to trying to create an infinite background in a tank that's meant to resemble the open ocean, or blue sea visible through a rocky cave or crevice. And that graduated blue glow with a supplemental sunlit spot is possible with Chroma.
The background is just 10mm thick and splashproof, and Flux Aqua have told us it's marine safe. Intensity can be adjusted up or down too. Place one behind a reef aquarium and it could be interesting.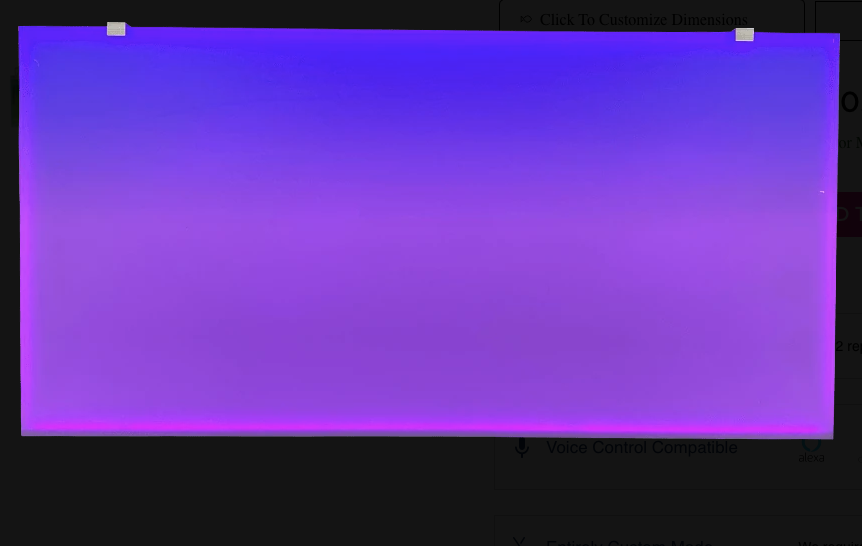 Peninsula possibilities
There are a lot of Peninsula tanks in circulation now and not all of them are being used as room dividers. And that clear background and Starfire glass could just be crying out for a fourth dimension behind it. Flux Aqua's Chroma has other tricks up its sleeve too including Disco effect, wave and phased colour changing, but we had all that years ago with our own LED reef tank lights and gladly we don't see anyone subjecting their inhabitants to disco effects anymore.
What it does offer though to the reefer who has it all is something different – the ability to be able to find one of almost infinite colour combinations to backlight their reefscape, but as well as that the ability to change it or even just to turn it off. It's definitely something we'd like to see tried on a reef tank in 2022. With the right scape it might just work…and if you're much more marine monochrome, it's also available in plain old competition white.
Prices start at £110/$150.