The Dymax IQ9 is a new peninsula-style drop-off tank we saw being shown off at Interzoo in Germany, 2022. Holding 48 liters (12 gallons) it is being marketed as suitable for fresh and saltwater and comes with a light, pump, and integrated filter. It's 470mm long x 470mm high x 220mm wide (18.5" x 18.5" x 8.6") with a pronounced drop-off section and is made from 6mm thick acrylic. 
The IQ9 is a hybrid AIO and sump system because it features the familiar black acrylic box and weir comb at one end, as well as a neat pull-out sump underneath housing three-stage filtration. It can house an IQ air-driven protein skimmer too. Lighting comes in the form of Dymax's own Spacex 48-watt LED fixture. It's a fan-cooled timer, spectrum and intensity controllable light with buttons and a basic digital display on the light itself, but representing one watt of LED power per liter of tank water it has potential and is more powerful than many lights supplied with AIO saltwater tanks of this volume. A 500lph return pump is supplied, offering just over 10 times total tank volume turnover per hour, and a cabinet is available separately.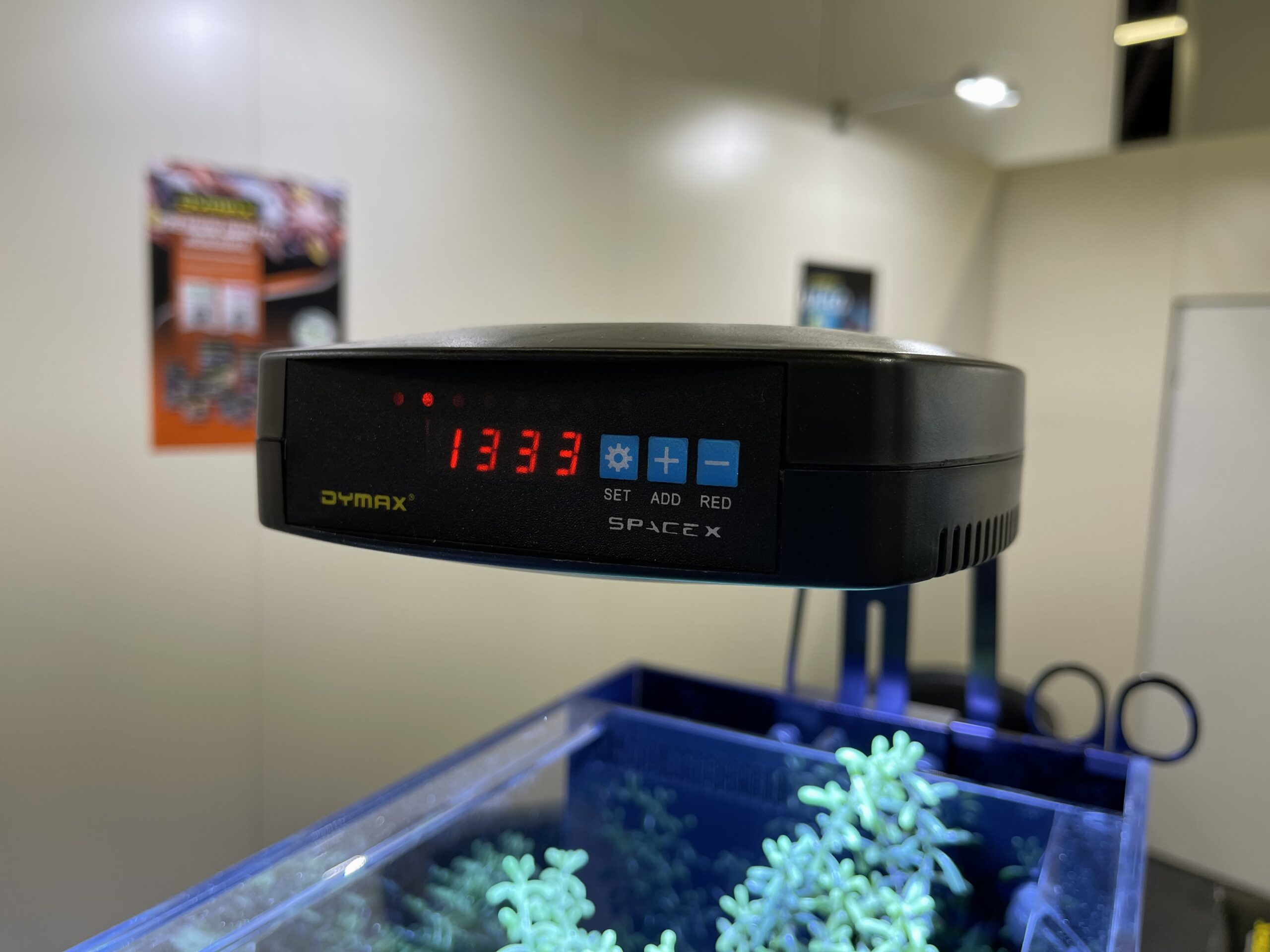 Mini drop-offs bring some fun into our hobby and although the actual takeup may be small versus conventional cube or peninsulas, we can bet every reefkeeper knows exactly how they'd scape and stock it if presented with one. The slide-out drawer in the empty void space isn't new, but integrating a slide-out sump is, and designing a skimmer into that space too is both novel and well thought out.