Reef Delete's makers ITC Reefculture showed off a long-reach solution for their unique pest device at Interzoo 2022. Not formerly named yet, the prototype device offers users extended reach down into their tanks but also remote button pressing and holding by way of acrylic extender rods and a whole hand grip trigger. 
Typically, the pests we want to target are the ones that hide out in areas we can't get to, and this raised issues with some early adopters. Combine that with the patented inbuilt safety features of Reef Delete and you could potentially have had to hold the device in awkward positions underwater and for prolonged periods for it to be effective on the pests you want to irradicate.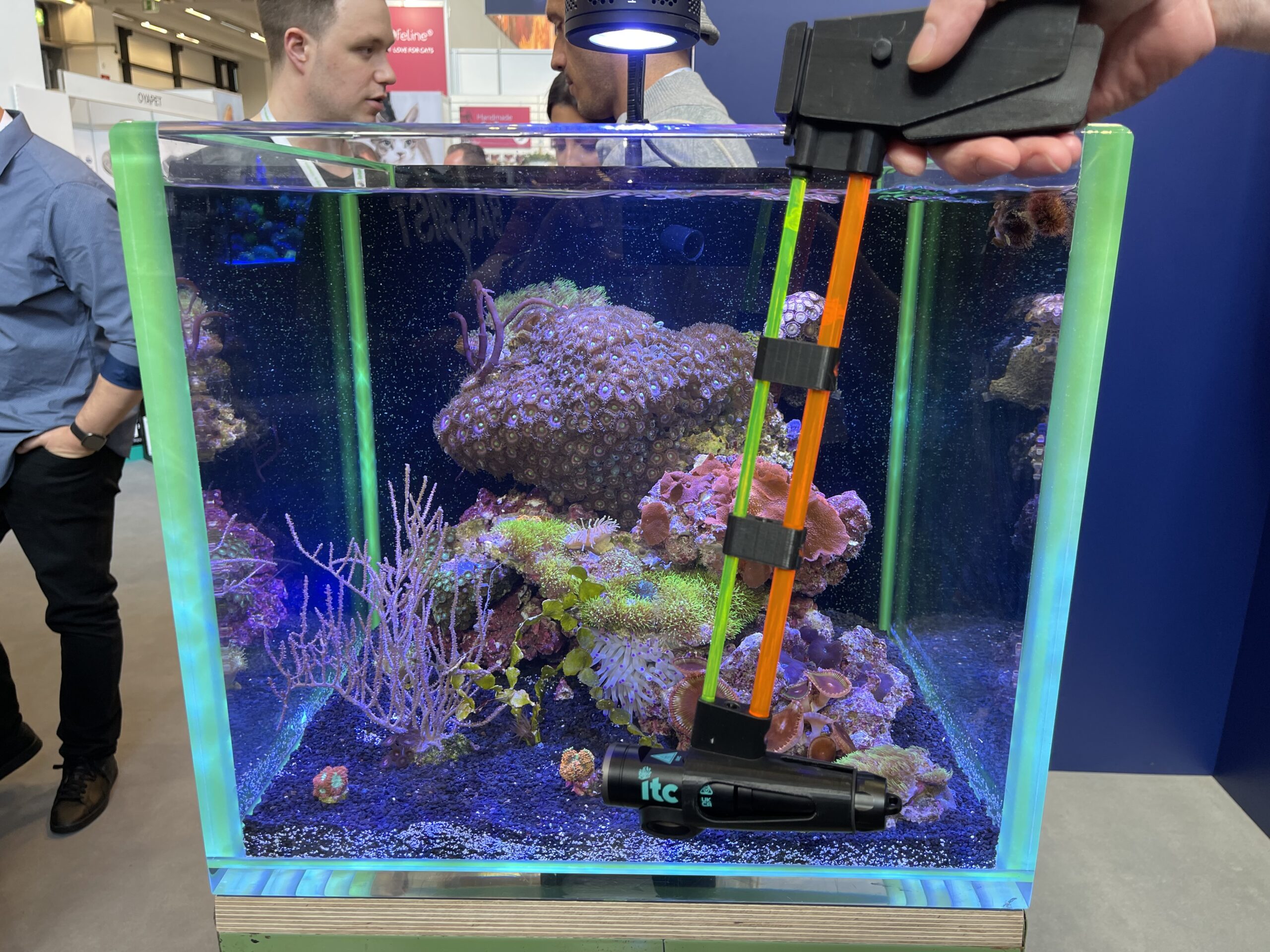 3D printed design
ITC will 3D print the new extender arm in the UK and is investing in industrial 3D printers at their headquarters as we speak. But fully embracing the reef hobby 3D print community they intend to release all the .STL files to their customers for free, for those who want to print their own. They'll need a spring, an O ring, and some acrylic rods to make the version seen here, but those rods can then be chosen to suit a specific water depth and user situation.
We briefly tried out the device (in the dry,) at Interzoo and the large grip and angle of the long arm holder made reaching, pointing, and holding Reef Delete much easier. ITC is also keen to see what other mods the 3D print community will come up with and release to others on Thingiverse.