Two of only 12 captive-bred Purple X Yellow tang hybrids have arrived at a retail store in the UK. Bred by Bali Aquarich in Indonesia, we have closely followed the evolution of this exclusive breeding project from the first purple tangs being bred in 2019 to the first Zebrasoma xanthurum/scopas one-off hybrid appearing later the same year, named Anubis.
In May this year, Mr Su of Bali Aquarich struck gold and successfully bred the first Purple X Yellow tang hybrids and these two fish now on display at The Abyss in Manchester are the first and only ones in the country. The Abyss gave Reef Builders the lowdown on how they acquired them, how they're doing now, and even their pet names:
"The tangs were bred by Mr Wen-Ping Su of Bali Aquarich. As a tip of the hat to this amazing marine fish breeding Magician, we have named our two tangs Mr Su and Wen-Ping after him. We have the only two to grace the UK shores and if the reports are true, Mr Su has split the parents. A yellow tang and a purple tang live too far apart in the wild to ever meet so we could never expect any natural cross-breeding of these species."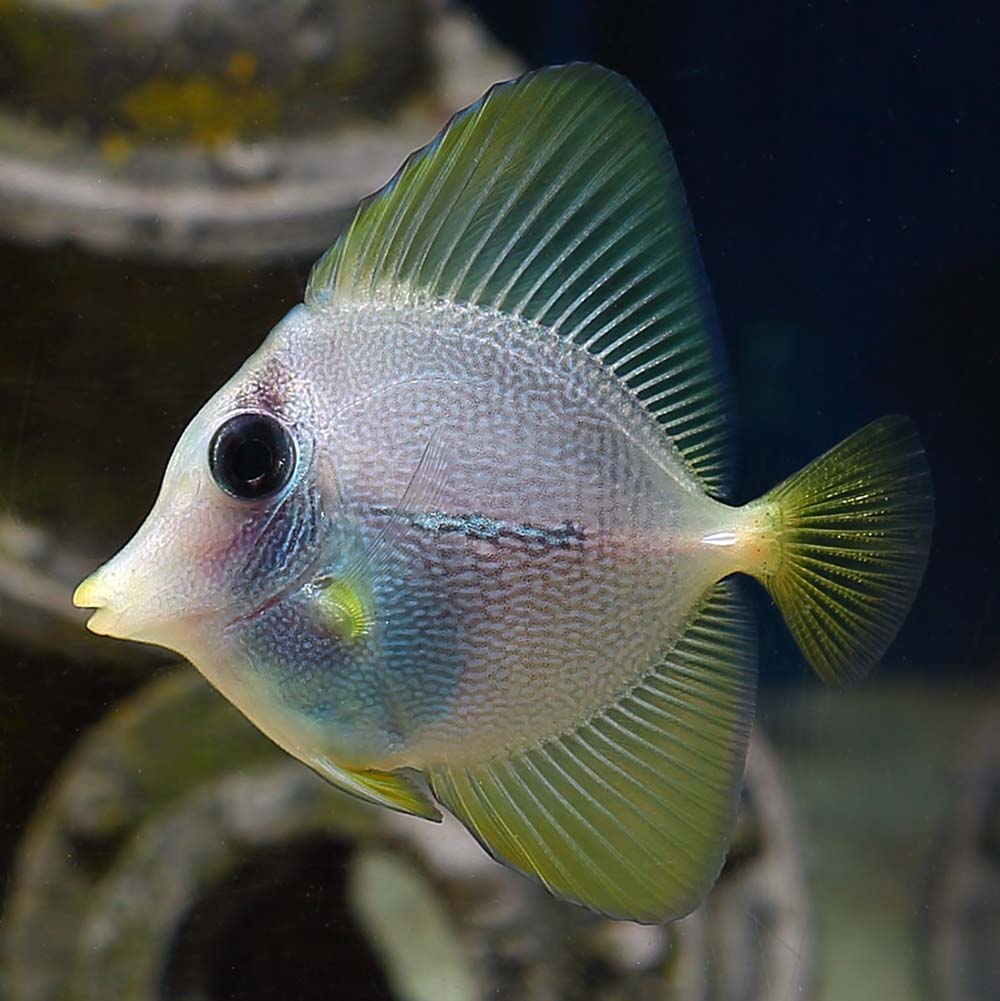 Regal tank mates
"Mr Su is sharing his tank with a fish he may have shared a tank with back in Bali…a tank bred Regal Angel from Bali Aquarich, a super cool Hyper Yellow Swiss guard, two tank-bred Mandarins from the USA, and some beautiful Flame Scooters."
"Wen-Ping is sharing his tank with another Bali Aquarich achievement…a tank bred Majestic Angel, a Helfrichi firefish, some pipefish and seahorses. They have male names but the two fish may not necessarily be males! To keep their nutritional intake optimal we feed a diet of seven different types of foods that we prepare daily."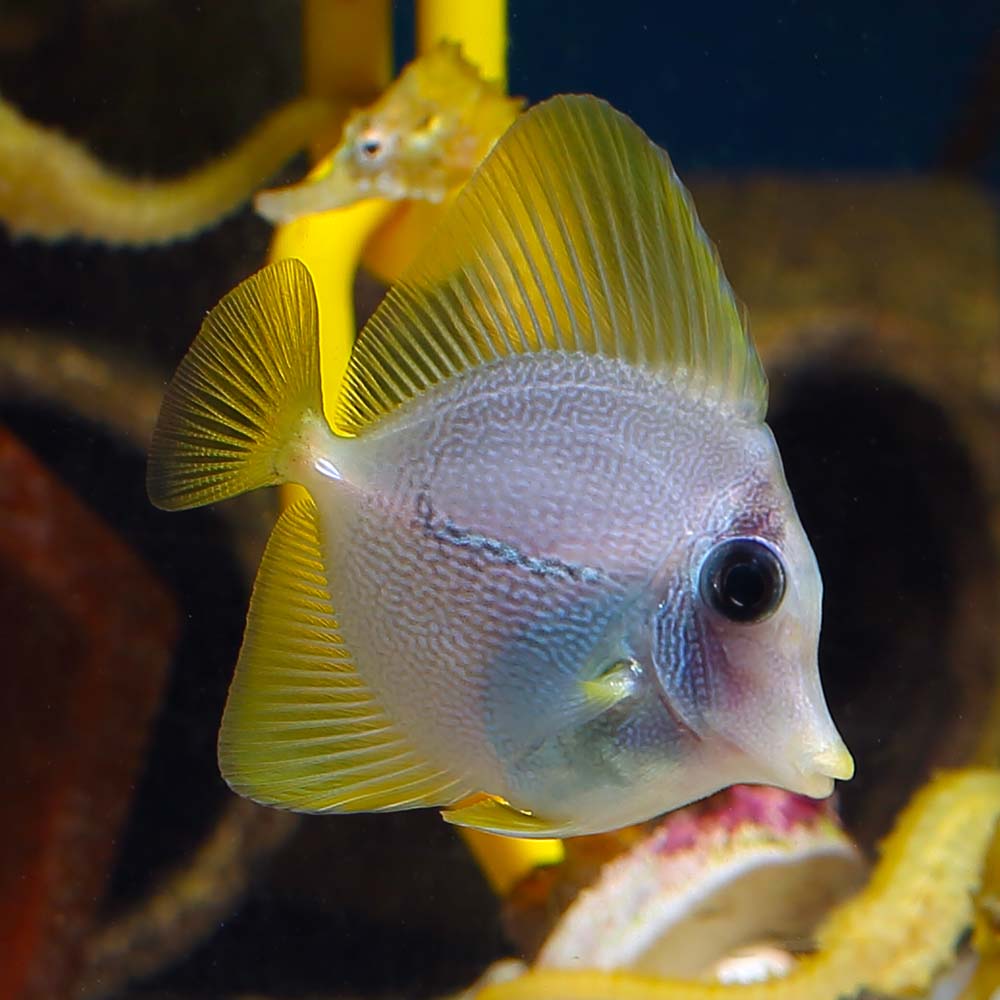 Development
"As already stated on RB there's only been about 12 released worldwide. To have a fish that no one has ever seen as an adult and to be so unsure how its markings will turn out is an exciting prospect. The other reason we wanted to name them is there will be a long-term interest from people around the world to see how these fish develop."
"As we all know with tiny tangs you can expect them to not be showing their true potential yet and these little juveniles, at only 5cm/2" are the ultimate curiosity in that sense! They have a beautiful, iridescent sheen to them; yellow fins, yellow tail and the funky veins and patterning of the Purple Tang coming through on their bodies in a blue/purple colour."
"After first hearing rumours that these fish existed we knew we had to have one, so we began the chase. Once we'd seen the first images on Reef Builders we got help from Tropical Marine Centre and couldn't be happier and more grateful."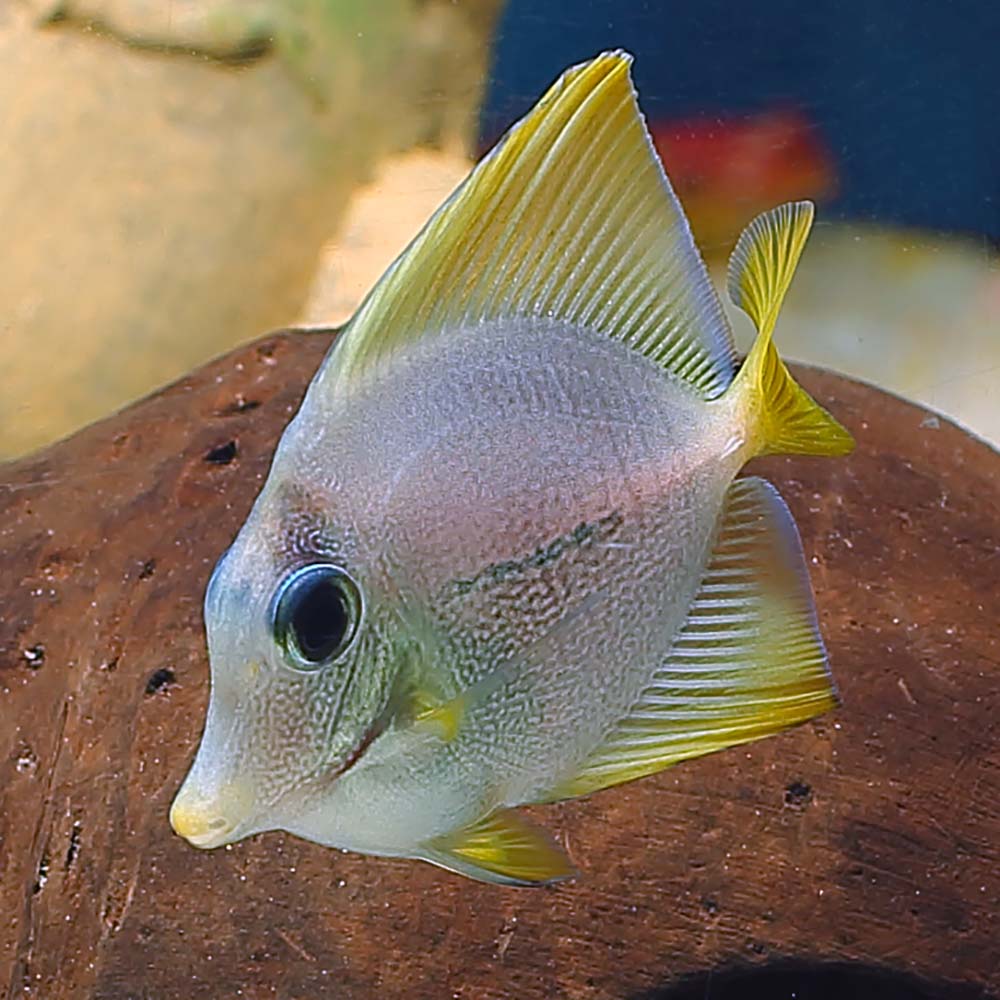 Rarity factor
Bali Aquarich are the masters not only of breeding saltwater fish but also producing hybrids for a ready market of rare fish collectors around the world. The UK (and The Abyss,) has had its fair share of rare fish from Tiger angelfish to Dr.Seuss, Koi tangs to Popeye Catalufa, and Oreni tilefish. Messrs Su and Wen Ping are the rarest saltwater fish in the UK right now, and we look forward to seeing where they end up and what their adult colors will bring in the future. Retail prices have not been released.