Deltec has launched a new algae reactor called the AR 2000. Designed to cultivate Chaetomorpha macroalgae the unit utilizes a conventional 6" diameter by 21.5" cylindrical reactor body with a vertically mounted dimmable LED light strip. A reflective film on the outside both reflects light back into the reactor and shrouds outward-facing light spill which would otherwise cause nuisance algae inside other equipment. The unit can be mounted inside or outside of a sump and top access comes via a bayonet fitting.
The benefits of algae reactors versus lit, loose algae beds in sumps are manyfold. The algae is confined within a chamber instead of traveling through into other areas of the sump and the light is confined too, instead of lighting up the whole sump, causing nuisance algae inside neighboring skimmer bodies and light spill through gaps in cabinet doors. Because of their height, algae reactors are also much more space efficient when sump space is at such a premium these days, and you can mount the unit remotely, outside of the sump or cabinet completely if required.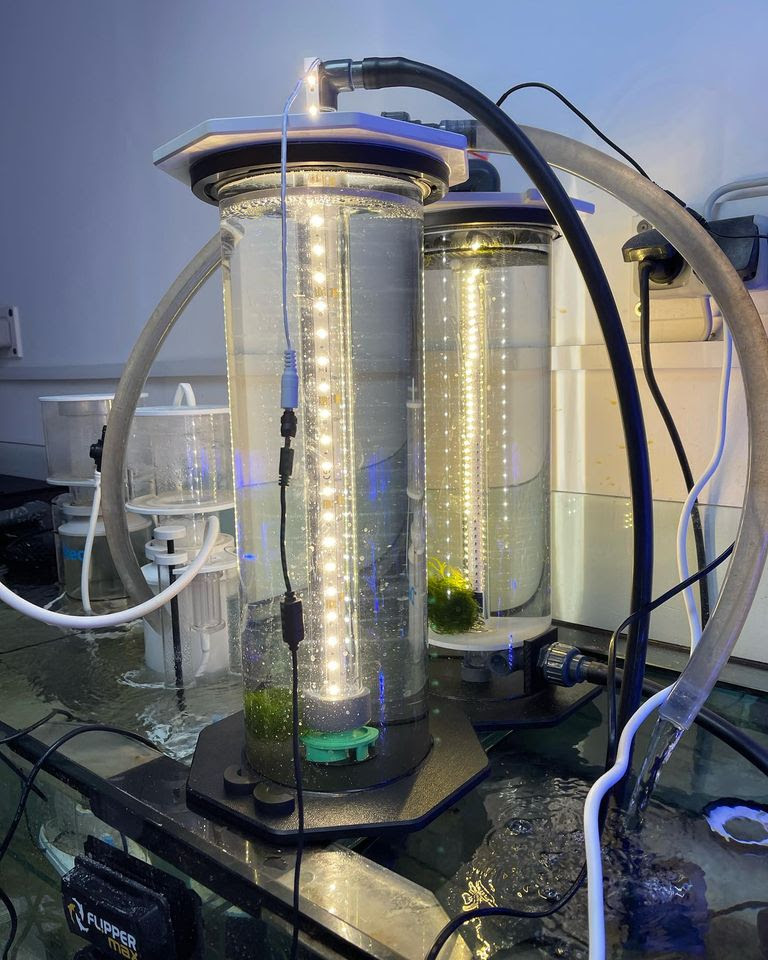 Although fairly standard in its features it looks like Deltec has taken the "if it ain't broke don't fix it approach to their own algae reactor, with pretty comparable features to other models on the market. The light is dimmable on the AR 2000 however, so it's potentially energy-saving versus others with some experimentation by the user into just how low they can go in terms of light output while still facilitating photosynthesis and growth. Instead of own-branding a me-too product, Deltec hand-build the AR 2000 themselves in Germany. It's suitable for systems up to 265 gallons.