Visit your local reef store this weekend and we can guarantee that several of the conversations you will overhear will be about Euphyllia glabrescens, the Torch Coral. Torches have always been popular because of their flowing tentacles and movement, but since Indonesia opened up again back in January 2020, and we all run the lighting to make Torch colors really pop, their popularity has exploded.
From Australia the Gold Torch is king, the 24K even more so, but in Indonesia, the "Gold" torches of old now subdivide into many, super desirable named varieties. We still think you can't beat a good Dragon Soul, but Hellfire, New York Knicks, and Indo Gold accompany them. Then you have Todd's Torch, Hulk, Joker, Jester, Skittles, Snakeskin, and Atomic, and torches simply named after the color of their tentacles or globular tips like Green Torch, and Pink Tip.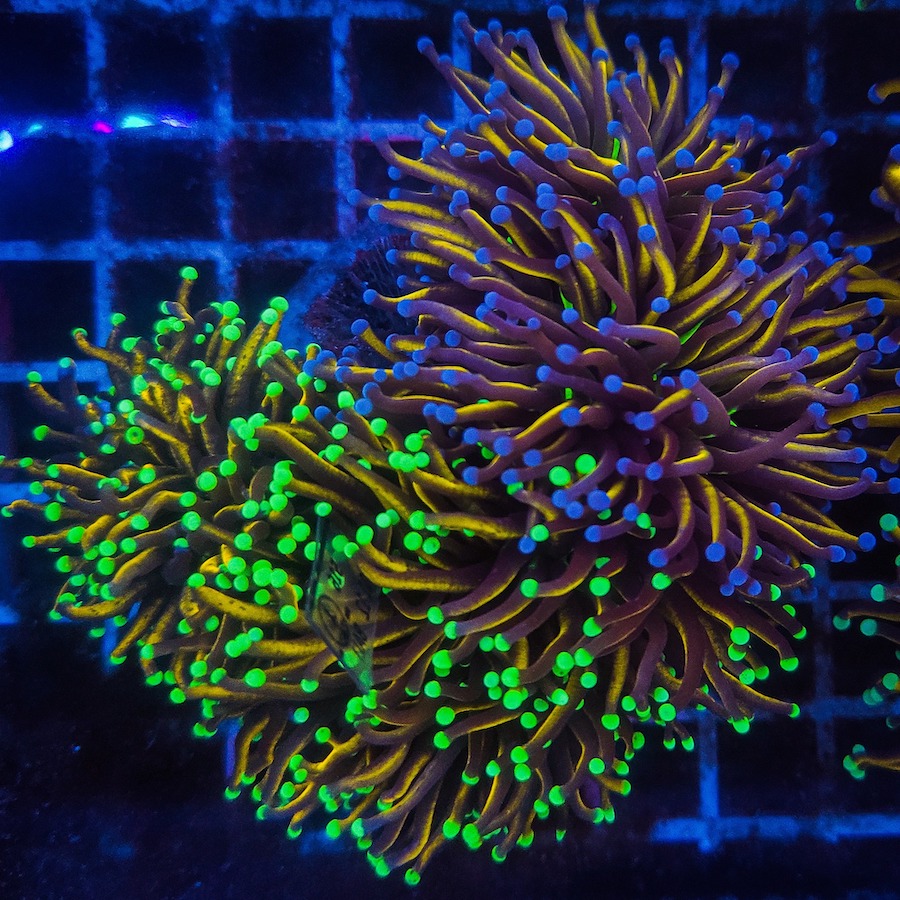 In a world of hyperbolic monikers, where do they all sit in the hierarchy too? Does 24 Karat Gold eclipse Gold? And is a Holy Grail Torch superlative to a God Torch? Most collectors still favor the Holy Grail as the top torch, and variants thereof, but what about an Ultra Grail, and does Banana torch beat them all in the desirability stakes? We can hear our spiritual leader Jake Adams shouting down at us all right now "Don't believe the hype!"
One variety that does catch our eye in the stores however is the chunky tentacled, gold-splattered Tiger Torch. Its sometimes exported from Indonesia as "Euphyllia cristata," although the true cristata is a rare export, is low growing instead of having prominent stalked corallites, and with shorter tentacles and visible septa, versus true Euphyllia glabrescens. But granted, Tiger torch does look different, especially when displayed next to a narrow tentacled Indonesian Torch. Look out also for Black Tigers and Reverse Tigers.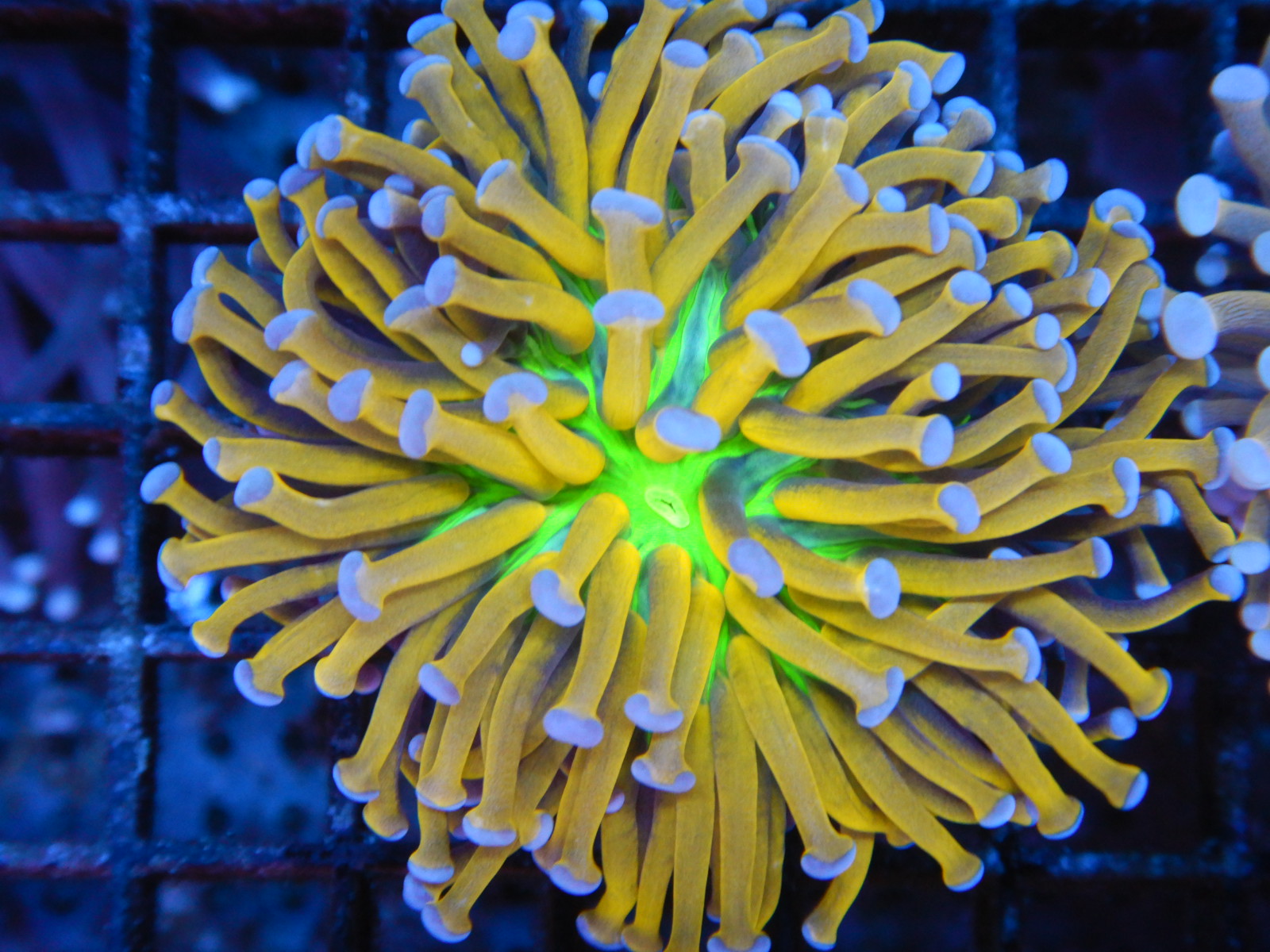 One thing is for sure though, grow and propagate a valuable named variety of Torch Coral and you will have a license to print money. Torch corals are like currency to some reefers and they are the gift that keeps on giving. Forget Crypto – there is no better investment than a Holy Grail Torch Coral, and despite thousands of desirable E.glabrescens leaving mariculture facilities the consumer appetite for these objects of reefing desire shows no sign of waning, and new names and variations of the Indonesian Gold Torch corals keep on coming.
OG Grail, Pink Top Grail, then you have Holy Grails sold with vendor names attached like TSA and Cali Kid. The highest-end torches are mostly bought by speculators, where tip, base, and tentacle color are everything. They can then come in reverse colors too, and coral trays filled with Gold Torch can run into five or six figures. A field of "glabs" all pulsing rhythmically is a wonderful sight, slightly hypnotic even, and they are, without doubt, the LPS coral of the moment.