Helioporacea is a pretty unique order of Octocorallia (soft corals), which was thought for a very long time to contain only one single species, Heliopora coerulea, the famous Blue Ridge Coral that incorporates copper into its skeleton.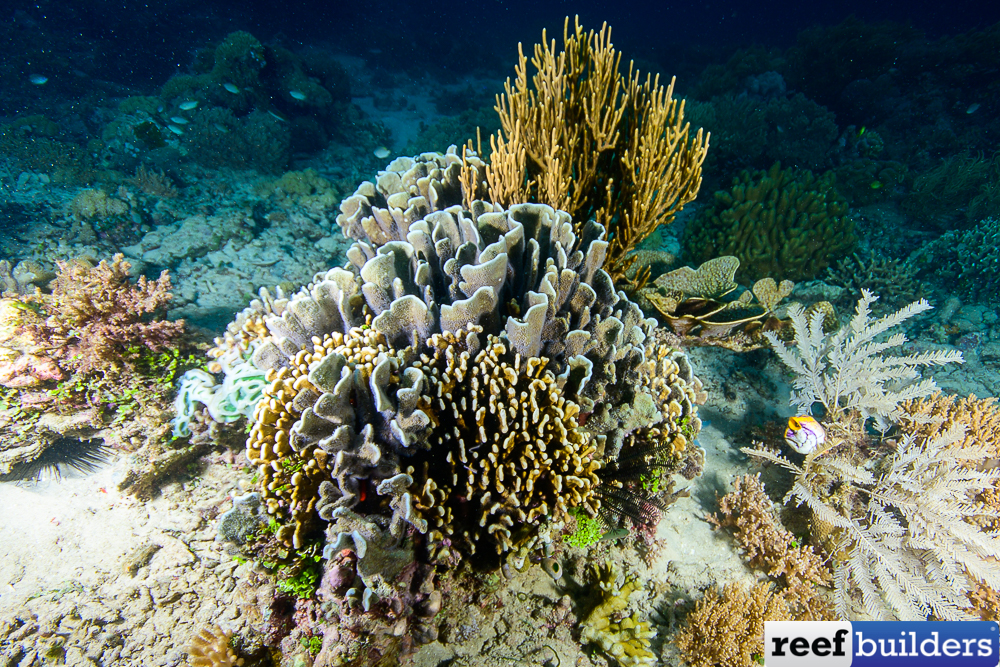 This coral is very common throughout the Indo-Pacific and is even dominant on many reefs. It is a very strong, successful species, that is very resistant. Bleaching-resistant non-scleractinian reef builders such as Heliopora could provide new ecological opportunities for the reconfiguration of future reefs by filling empty niches and functional roles left open by the regression of scleractinian corals.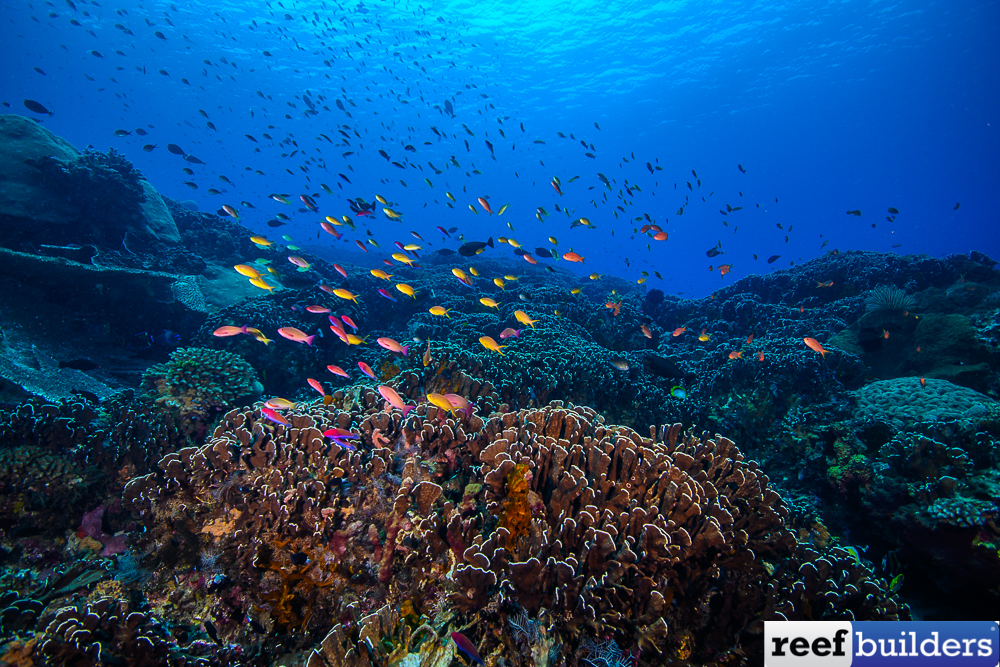 A new species of Heliopora was discovered a few years ago, and is actually much more common than we thought. Heliopora hiberniana, is often found living side by side its close relative, Heliopora coerulea, but the branches are thinner and longer, and its skeleton doesn't retain as much copper. Although their appearance is quite similar, the colony shape is very different, and both species entangled together give a really contrasting result.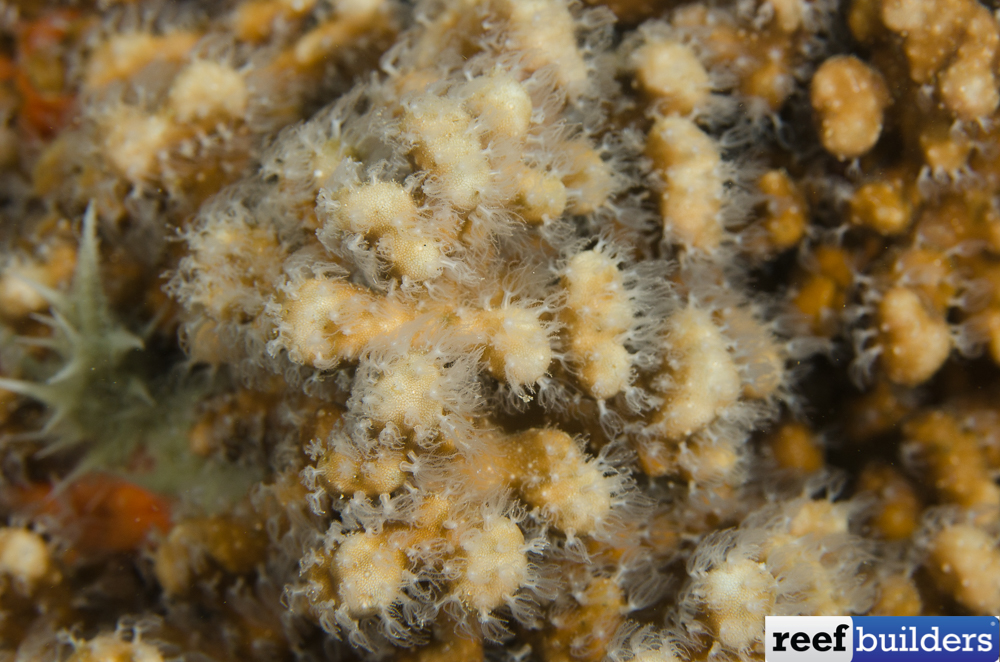 The polyps of both species are pretty similar and the white furry appearance is characteristic of the genus. Both species are often found living together and they occupy the same niche. They are usually found on moderately exposed reef slopes from 3 m (30 ft) to 20 m (60 ft). Their semi-branching, ridge shape is a haven for fish. They welcome so much fish life and thus are an important component of coral reef health.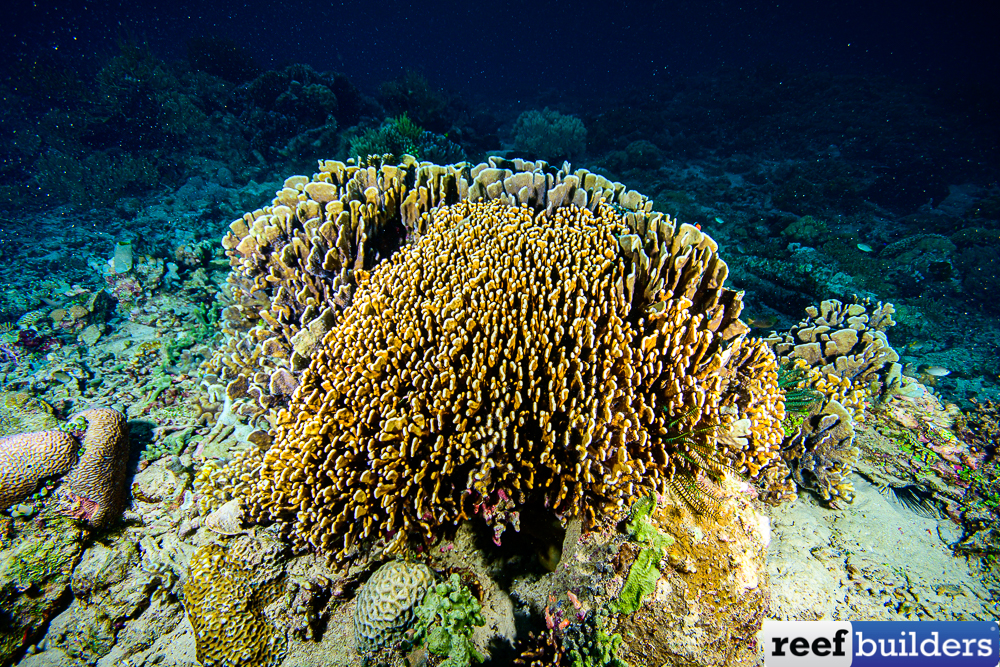 The two species mixing together actually increases the fish life they can hold, since the size of the openings in between them are different, and they welcome different size fish. With H. hiberniana, its smaller openings give chance to smaller juvenile fish. In an aquarium, keeping both species together and intermixed can give a very natural and contrasting look.