A rare hogfish has surfaced in the marine hobby, and it's guaranteed to get the pulses of rare fish collectors, wrasse collectors, and just about every reefer racing. Its name is Bodianus masudai, and it hails from the deep waters off Japan, New Caledonia, and Norfolk Island in the Pacific Ocean. It's fully grown at just 5"/12.5cm in length, making it much more reef-suitable than many of its larger congeners and when you combine its small size with its color, compatibility, and rarity, it's a highly desirable fish for reef aquaria.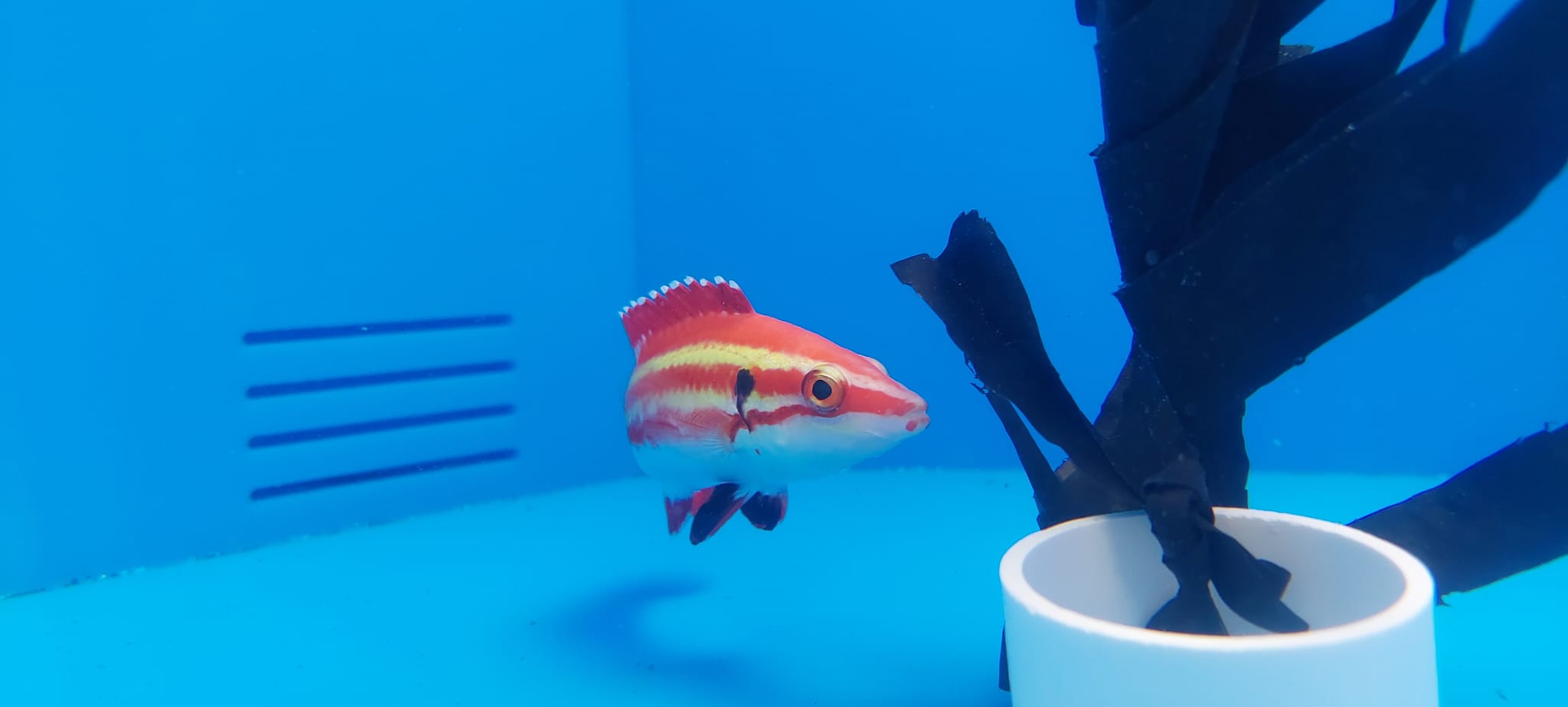 Mezophotic Zone is where this fish calls home
The red coloration is a giveaway to its preferred depth however and in nature, it is found from 30-113m/98'-370'. It is being kept in shallow, tropical water now, although temperature and lighting conditions more akin to the Mezophotic Zone would no doubt make it feel more at home.
Bodianus masudai was described in 1975 although the genus was revised in 2006 and Bodianus masudai, bimaculatus, izuensis, neopercularis, opercularis, sanguineus, sepiacaudus and tanyokidus were placed into the subgenus Trochocopus by Martin F Gorman. Although a rare find this species is not unknown to Reef Builders and the excellent Dr. Yi-Kai Tea featured it and other Trochocopus in 2015. The pictured fish is being held at Tropical Marine Centre's wholesale facility in Manchester, UK, with one retailer quoting a price of £1700/$2060. Being pair forming, we'd quite like two!