The Seneye Web Server is a new device from Seneye which will finally put the Seneye aquarium probe online in a stand alone fashion. It's odd to call the Seneye Web Server and "accessory" for the Seneye Probe since the probe seems to be the accessory for a larger base station that will control all the action on the Seneye probe.
The Seneye's wildly innovative little aquarium sensor was a big head-turner when it first landed on the aquarium scene several years ago. However its widespread success was held back by the need to be plugged into a computer with online connectivity for it to do anything at all.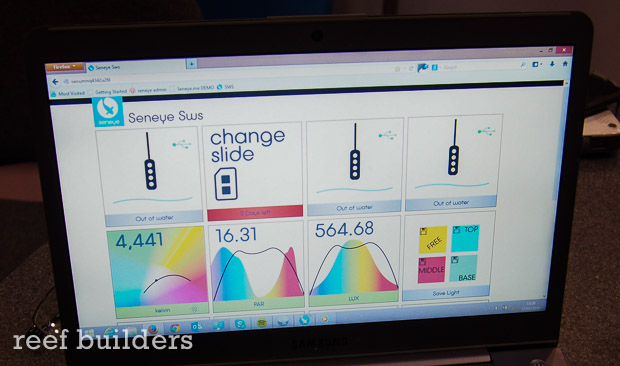 With the Seneye Web Server you can now get your temperature, and optically read pH and ammonia levels delivered directly to any mobile device via the cloud based platform where all your Seneye's critical data is stored. The Seneye Web Server comes in two version, a wired unit for $179 or a wifi version for $259 which will wirelessly connect aquarium parameters to the online interface.
One of the most curious parts of the small Seneye Web Server is that it has four expansion ports built in which will be for future, unannounced add-on which we know nothing of, but seeing as the SWS and its Seneye probe are just a heartbeat from being a fully fledged aquarium computer, the addition of some controllability features would be very welcome for the cost of investing in this reef gizmo. [Seneye]