Tofo is a popular dive destination in the Inhambane province of Mozambique and is best known for megafauna diving with Manta Ray and Whale sharks. Rich offshore upwelling currents attract all sorts of marine life to the region which makes Tofo one of the most exciting places to dive in the country.
One of my favorite dive in Tofo is Manta Reef where you can find huge schools of fish, manta cleaning stations, and some rather calm collected potato groupers. The Manta Reef dive site is between 21 and 26 meters deep.The dive progresses through a series of pinnacles before the first cleaning station is reached around a shallower 21m sandy area. Manta Reef is one of the furthest dive sites from the main Tofo beach area around 1hr boat ride down the coast.
This dive is a must do if you are visiting Tofo and you're going to want to make sure and get your advanced certification either while visiting Tofo or before you arrive. Because of the depth Manta Reef is only suitable for advanced divers but is a favorite for people completing their advanced course or deep adventure dive.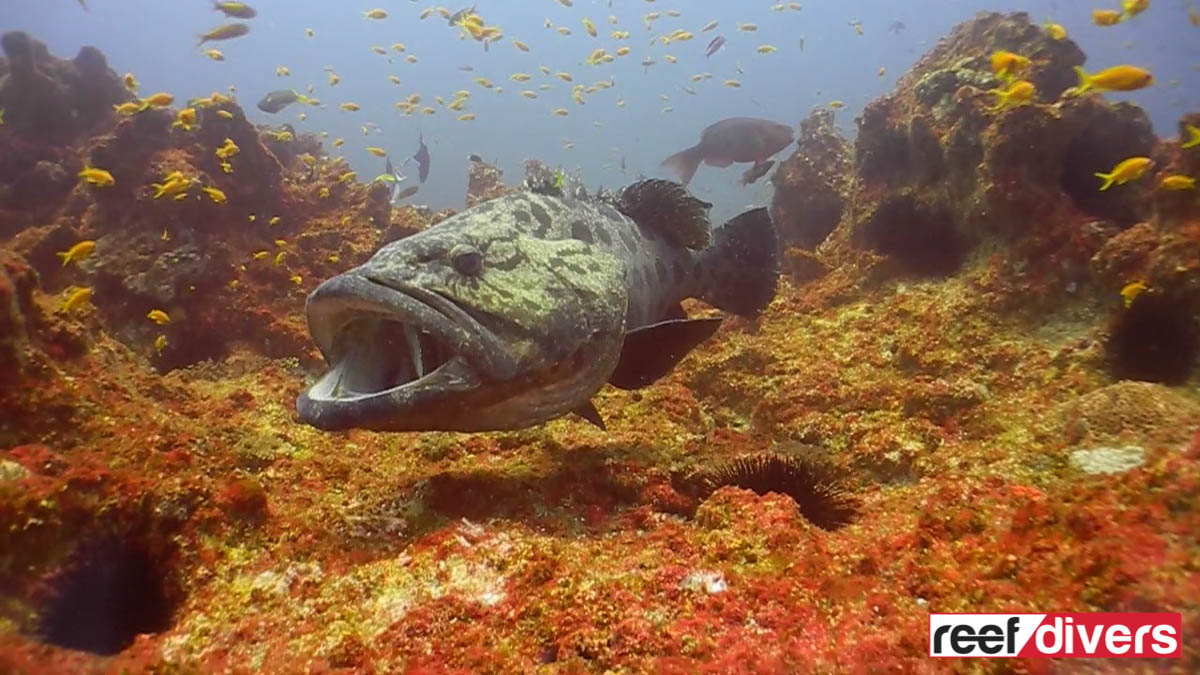 In this video from 2015, we weren't lucky enough to spot a Manta Ray, but we did spot a potato grouper getting a quick cleaning on the reef. You can see little wrasse fish swim in and out of the groupers mouth is it pick off small parasites.Unfortunately, since the site's discovery in the 1960's Manta populations have continued to decline. Where once you were guaranteed to see a Manta Ray today we cross our fingers that the species will continue to thrive in places like Tofo.  To learn more about Manta Rays and Whale Sharks in Tofo visit the Marine Megafauna website Here.