The Apogee MQ-510 is a brand new PAR meters which is specifically targeted at measuring light in underwater environments. Apogee has been giving the marine aquarium hobby a lot of attention this year with constant refinements to their handheld PAR meters.
First we had the Apogee MQ-500 PAR meter with improved sensitivity to the blue end of the lighting spectrum. The new MQ-500 PAR and the SQ-200 PAR sensor definitely gave more accurate measurements of light intensity underwater, especially with our newfangled blue heavy LED lighting.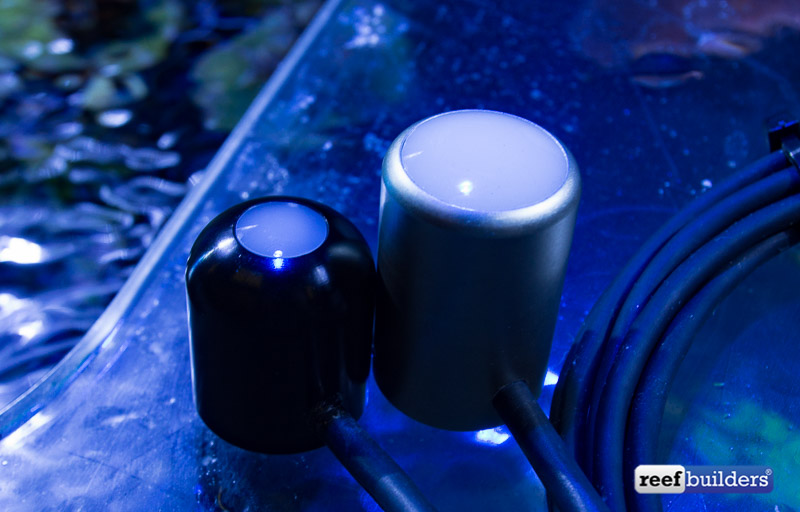 But in testing soon thereafter Apogee realized that an immersion effect led to the sensors not recording as much PAR underwater as it should, and they issued a correction factor for this discrepancy. Realizing the critical value of PAR measurements in the aquarium hobby, Apogee's work has culminated in new PAR measuring devices specifically for the aquarium hobby, the MQ-510 meter and MQ-210 Meter.
The MQ-510 uses the same sensor as the MQ-500 with sensitivity from 389 to 692nm , but has the correction factor to account for immersion effect built right into the software. The MQ-210 meter also has immersion correction built-in, but it uses the older sensor with a spectral sensitivity from 410 to 655nm. This makes the Apogee MQ-210 slightly less sensitive to blue light but it costs $100 less than the $495 MQ-510 PAR Meter.