Scuba Gear For Kids
Scuba diving is an exciting new adventure, and many kids want to get involved in the sport at an early age. Finding equipment small enough for children can sometimes be a challenge. We spotted these four products at DEMA 2016 designed especially for kids.
AudaxPro Flo BCD
The AudaxPro Flo BCD has to be the coolest kids BCD around. The back inflate BCD comes with a practical harness which loops between the legs. The BCD textile is delicate and double stitched on the interior to strengthen the integrity of the seams.
The Flo BCD costs €380.00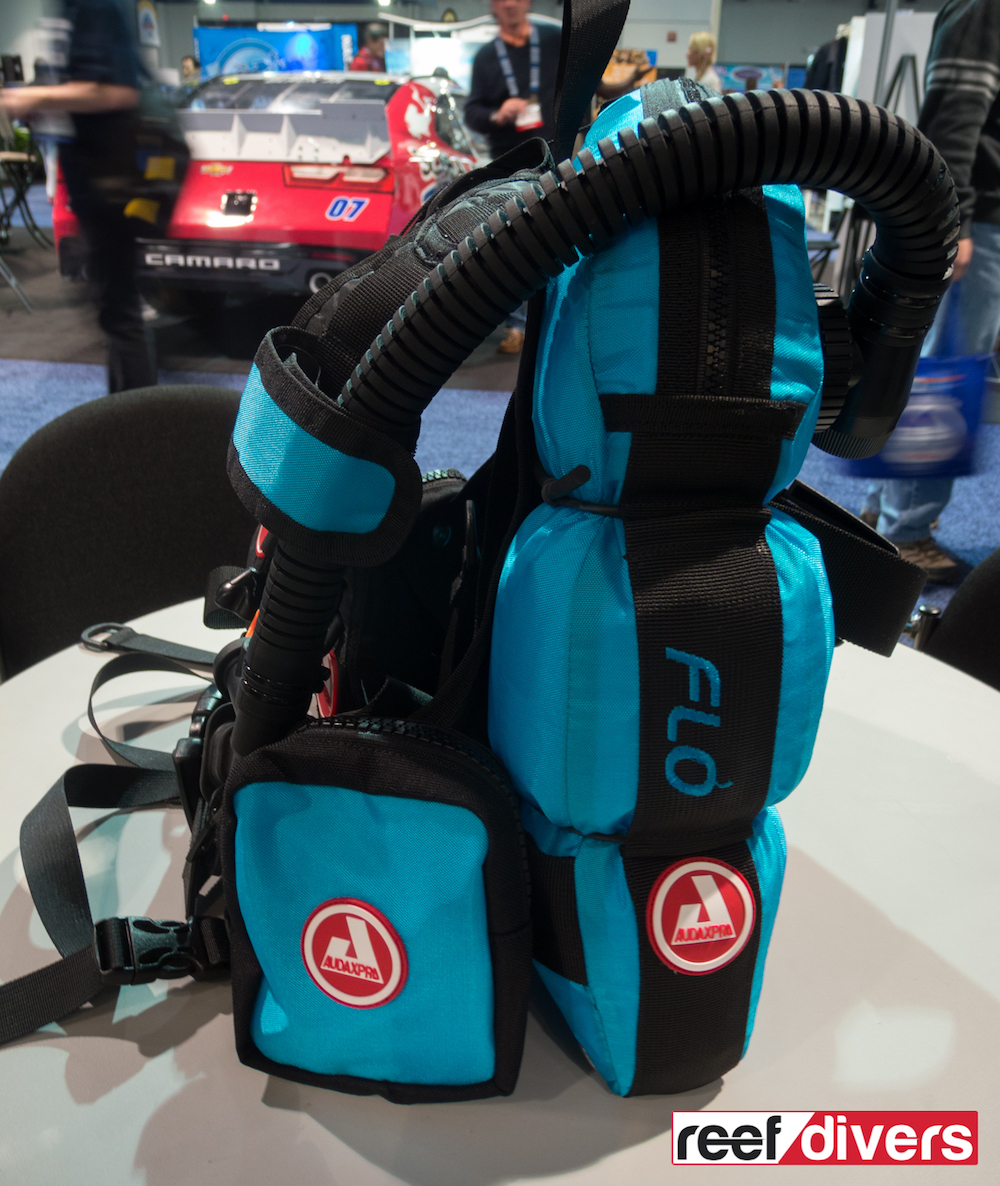 Ocean Reef Aria Full Face Snorkel Mask
For novice snorkelers and swimmers or children who have never been in the ocean, a full face snorkel mask is the perfect way to try snorkeling. The Aria snorkel mask allows you to breath through your nose without worrying about getting water in your mouth.
The Aria mask comes in an XS size perfect for kids, and drastically reduces the learning curve associated with a traditional mask and snorkel. Plus Aria has a huge field of view and can even accommodate for a pair of Ocean Reef prescription glasses.
Aria Full Face Kids Mask $99.00

Head Sea Pals
Head introduced the Sea Pals snorkel set, which comes with a mask, snorkel, and fins, in a matching waterproof buddy bag. These adorable snorkel sets are a fun way to get kids excited about snorkeling.
Coming this Spring Head plans to release a cartoon series based around each of the buddy characters. Each Sea Pal will have their cartoon persona so kids can get online and follow their favorite one.
Head Sea Pals will be available in April 2017 at $50.00 a set.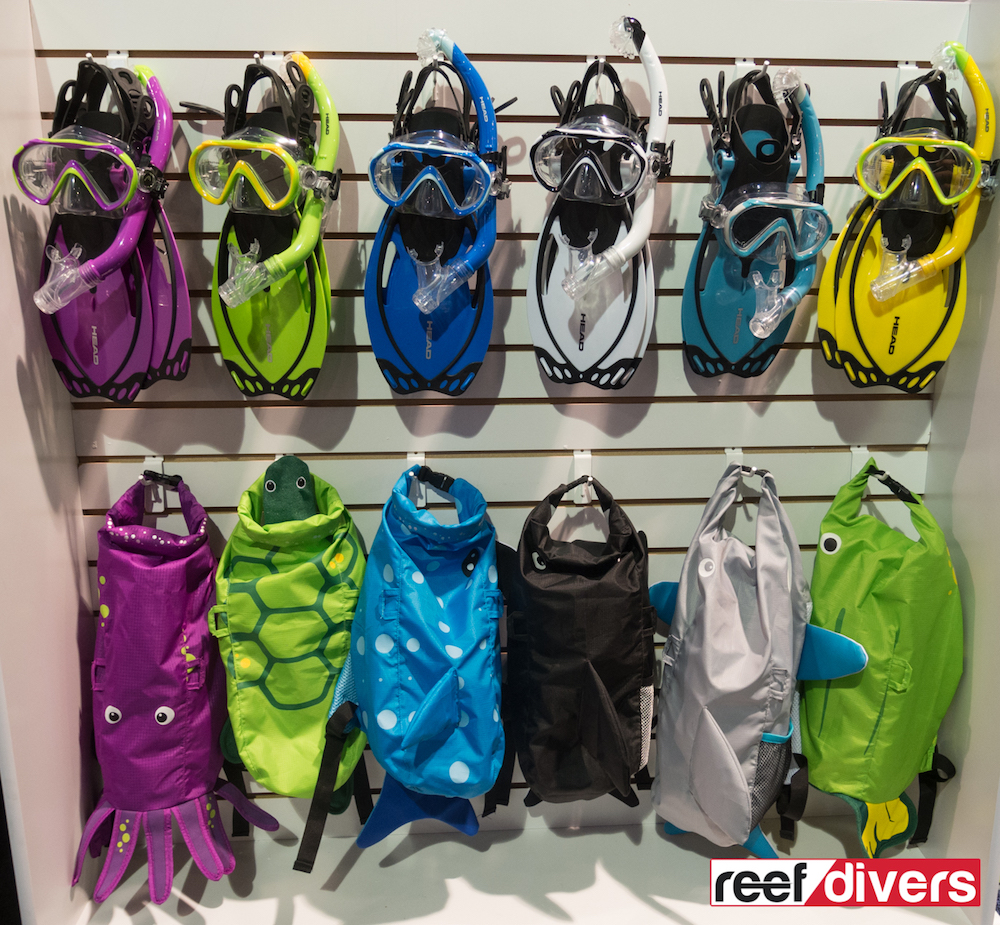 Henderson / Neo Sport Wetsuit
A good fitting wetsuit can make or break a child's first dive experience. If you are planning a tropical vacation and would like to introduce your child to scuba diving or snorkeling, call ahead to the dive shop and ask if they have kids wetsuits. If they don't consider investing if your own.
These junior wetsuits from Neo Sport and Henderson are the perfect fit for pint-sized divers. Wetsuits are great even when kids are just playing on the beach or snorkeling as they will cut down on the amount of sunscreen you need. Instead of layering on the sunscreen hop in a wetsuit for protecting from the sun and to stay warm.
Visit the Neosport Website to find a dealer near you.