The Gold X Lightning Maroon Clownfish has finally been fully revealed, and no one could have imagine that it'd be such a variable fish. We did however foresee that the Gold X Lightning Maroon would be very different from the 'common' lightning maroon (I know, it feels weird saying it).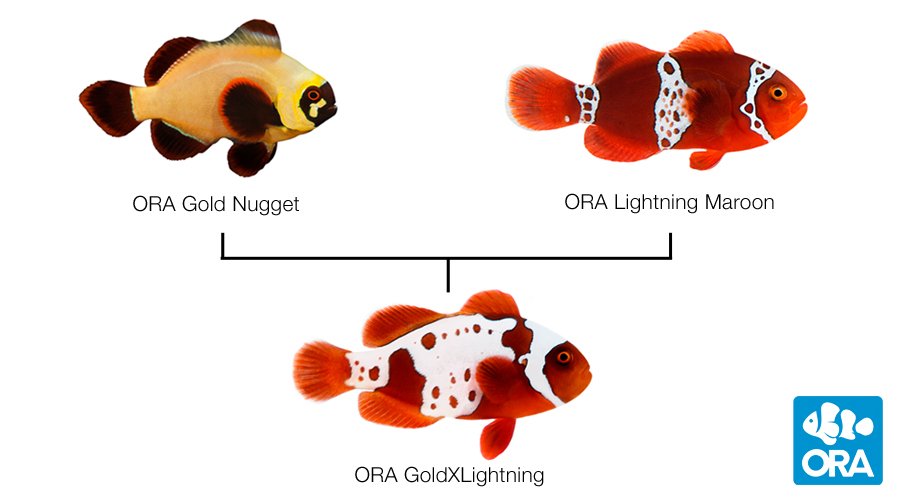 Not only is the Gold Lightning Maroon a cross of two very different domesticated clownfish strains, the gold nugget and lightning maroons, but by some accounts it's a cross of two different species, the white striped Premnas biaculeatus and the gold striped Premnas epigramma, which not always considered a valid species.
But what is clear is that ORA's Gold X Lightning Maroon Clownfish offspring are all over the place in terms of striping pattern and body color. At the moment, the Gold X Lightning is not actually a strain, but a continuum of different patterns and genetic traits that blow the doors on what will possible with domesticated maroon clownfish varieties in the future.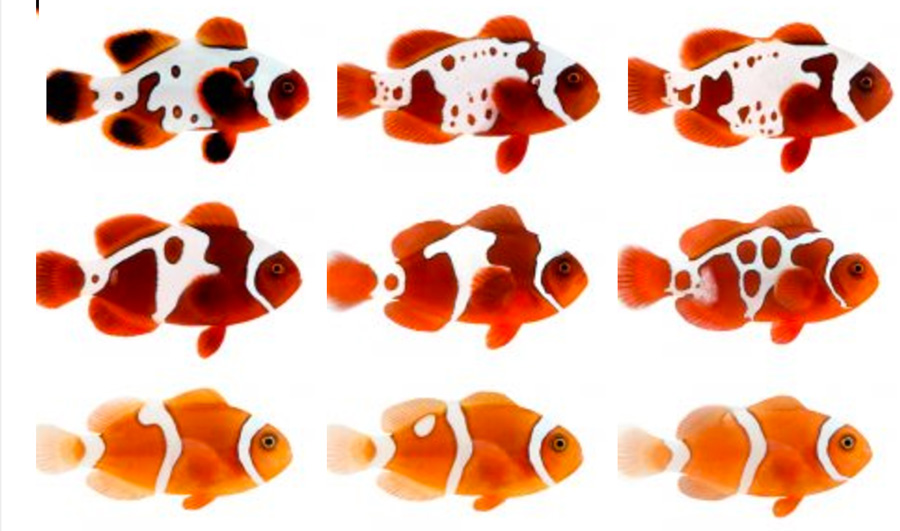 There appears to be over a dozen different 'looks' for the Gold X Lightning Maroon's offspring, ranging from totally normal maroons, to nearly complete lightnings, with a range that spans gold nuggets, gold flakes, peacekeeper maroons and even one pattern that looks like a 'picasso' maroon clownfish. ORA's recent breeding experiments have given clownfish lovers a whole lot of new fish to appreciate and enjoy, and we can't wait to see this fish for ourselves. [ORA]