Palatogobius incendius is a new species of deepwater Caribbean goby that was discovered, unsurprisingly, in the mesophotic reefs of Curacao. But what is surprising is the circumstances surrounding how this fish was first collected.
The newly described incendiary or Fire goby was sighted both in Curacao and Dominica living at depths in excess of 300 feet. But in the case of the specimens collected in Curacao, from the Curasub of course, a pesky lionfish was filmed snacking on the very gobies that researchers were trying to collect.
The occasion for this lionfish feasting on these little gobies was likely influenced by the bright lights of the Curasub both highlighting these colorful little fish, and perhaps stunning them and making them into easy prey for the invasive predator.
Either way, the newly minted Palatogobius incendius is a gorgeous and delicate little fish. Its slender elongate body and subtle colors is reminiscent of dartfish but the open schooling behavior is more like the Hulafish.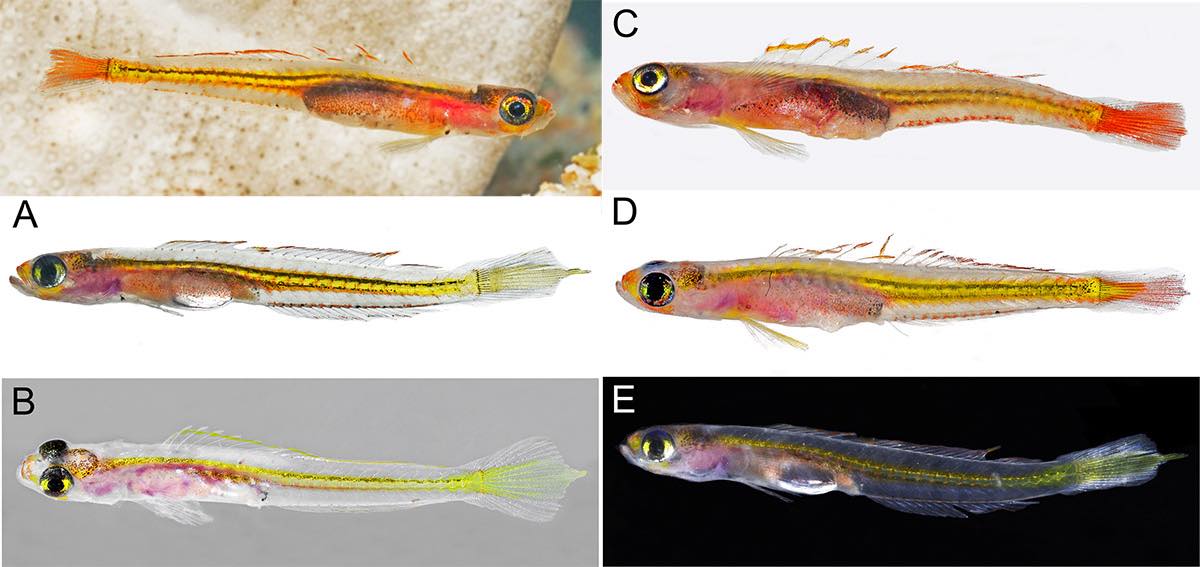 One thing we love about new species descriptions, especially from unfamiliar genera of reef fish, is when they bring to light other species of reef fish that have never crossed our exotic fish radar. This is exactly the case with the description of Palatogobius incendius by Luke Tornabene and Carole Baldwin, which includes some beautiful images of little known congeners.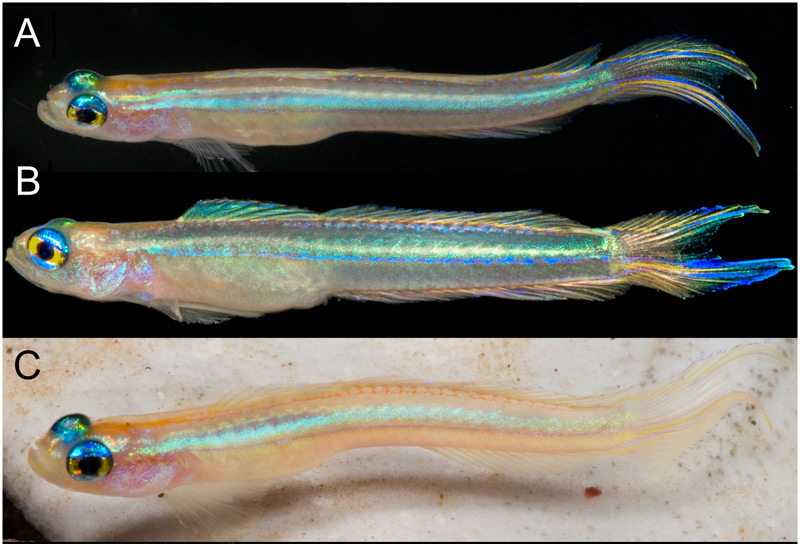 These other species of Palatogobius that would be very welcome in our nanoest of reef tanks include Palatogobius paradoxus pictured above, and P. grandoculus pictured below. These are both gorgeous little deepwater reef fish which will probably never be seen alive by most people, but their subtle colors do indicate that these are just some of the hidden gems still waiting to be discovered in the depths of mesophotic environments around the world.