Seaquest Shallow
As a self-proclaimed coral lover, there is nothing better than a shallow sunlit reef to make the dive fly by. Perhaps I am biased as Seaquest Shallow was the very first dive site I visited in Roatan, but there is just something enchanting about white sand, turquoise water, and colorful coral reefs that get's me every time.
The Seaquest shallow dive site is a short 5-minute boat ride from the West End of Roatan. Dive boats can tie off to a buoy in 20 feet (6 meters) of water where divers can descend into a calm crystal paradise.


Becuase of its shallow nature, Seaquest is the perfect dive site for Discover Scuba Diving students or Open Water students completing their course skills. But that's not to say this dive site is only for beginners. If you're in for a swim the shallow reef eventually leads to the deep wall which surrounds the island of Roatan.
Seaquest Shallow would also be the perfect site for certified divers to break from the pack and practice diving in buddy teams, as opposed to following a guide. Underwater the site is easy to navigate as you are essentially swimming around in a giant sandbox fringed by corals.

One of the benefits of diving shallow is the corals seem more lively and radiant, perfect for coral photography. You just can't beat the color that comes through with natural light.
Especially for smaller point and shoot 
action cameras
 or smartphones with underwater housing. This environment can really help hone your photography skills.
All the photos above were taken with the iPhone 6 and
ProShotCase housing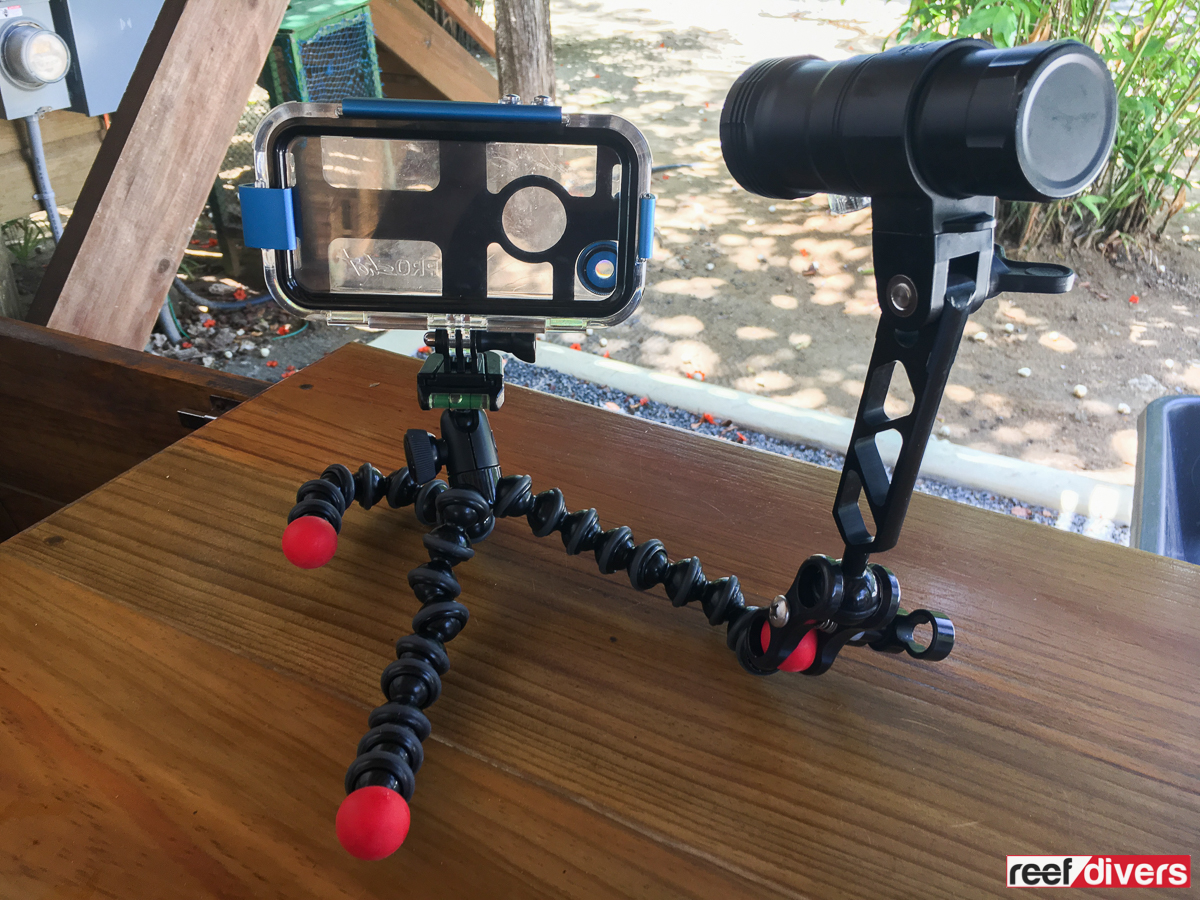 ---
We were invited to Roatan to explore scuba diving around the island with EcoDivers Roatan. Their dive shop is located on the northern side of Roatans West End, inside the Half Moon Resort.
The dive center is open to the public for certified and non-certified divers. EcoDiver has a laidback environment with skilled passionate staff. Their dives have an emphasis on conservation awareness. To learn more or book your trip to EcoDivers please visit their website. www.ecodiversroatan.com
---
Follow along with our trip on Deepblu. You can see the exact dive profile for each site with pictures from that day.  Deepblu – Seaquest Shallow Log