Reef Builders Destination Lembeh
Lembeh Strait is our final stop in this eleven-day trip around Northern Sulawesi. A holy grail amongst scuba divers who flock to Lembeh for its biodiversity of marine life with a backdrop of black volcanic sands. Lembeh definitely lived up to the hype.
While in Lembeh we dove with the world-renowned Critters at Lembeh Resort a favorite resort for underwater photographers. Scuba divers visiting Murex and Lembeh Resorts can expect personalized service, including private or small group boat transfers between resorts, two to three exploration dives per day, and a personal divemaster who can stay with your group from Manado to Bangka to Lembeh.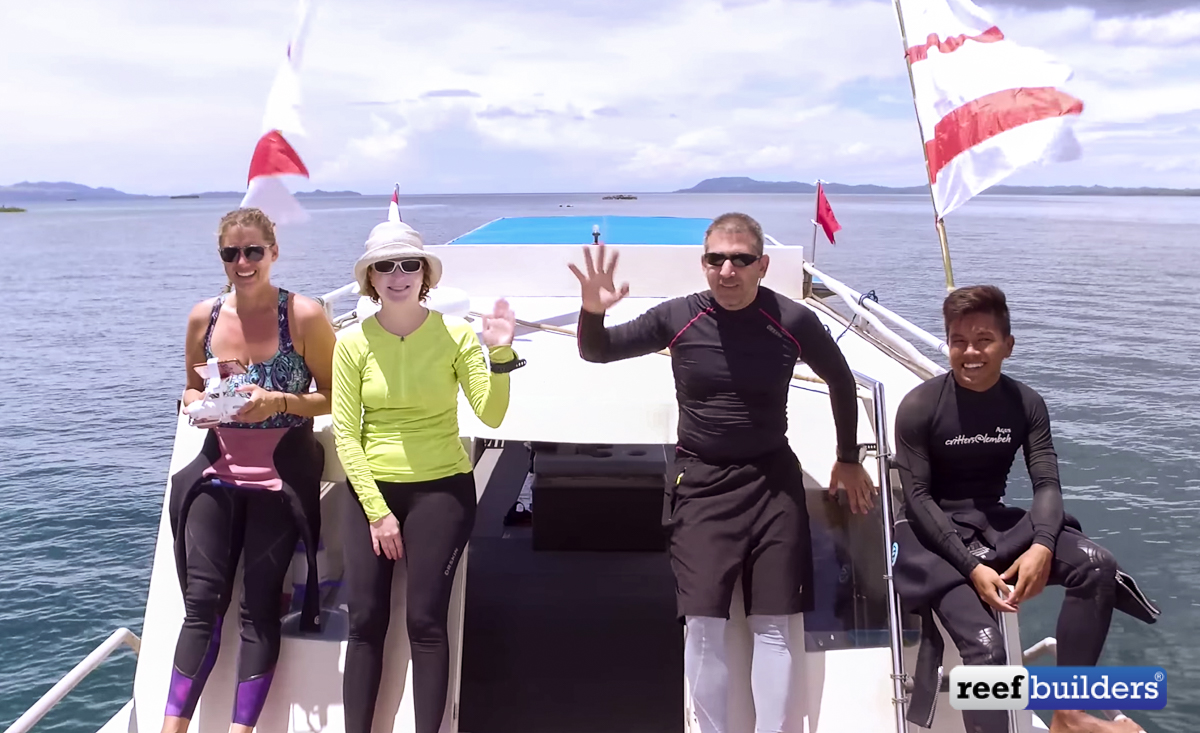 This was our first trip where the Reef Builders audience was invited to join the adventure. I had a lovely couple from New York join me in Sulawesi and it was a blast meeting our audience in real life. And now that we have one trip in the books we can't wait to start planning more!
Critters and Cameras
Lembeh is all about the critters, well critters, and cameras! The Lembeh Resort has a dedicated photo center, with a photo pro on-site offering photo courses, repairs, and rentals.
Over the short time we spent in Lemebh I was able to snap a few choice shots to share with all of you but nothing compares to some of the award-winning images coming from the professionals in Lembeh. We highly recommend checking out the Lembeh Resort pro photo gallery for the best of the best from Lembeh.
Yesterday we wrote about the unusual corals of the Lembeh Strait to emphasize my love for corals, but no post about Lembeh would be complete without mentioning the other iconic crazy critters of the region.
In just under a dozen dives we saw the hairy frogfish, a juvenile painted frogfish, juvenile lionfish, broad club cuttlefish, and pygmy cuttlefish, we found three species of ghost pipefish, tozeuma shrimp, hairy shrimp and crinoid shrimp, a Halimeda crab, orangutan crab, ribbon eels, snake eel, and moray eel, flasher wrasse, cockatoo wasp fish, flying gurnard, and more nudibranch that we could count.
So we've decided to leave you with this collecting of critters to end our final travelogue from Sulawesi! Big thank you to my guests who made the first every Reef Builders Destination trip a smashing success and of course big thank you to the crew from Murex and Lembeh.