So many times when we see aberrant or hybrid reef fish it's in the setting of an aquarium livestock dealer. So it's always a nice surprise to see some of these animals being spotted in their natural environment, and GT Divers of Japan is bringing us another neat one.
First stunning the world of reef fish fanciers with the first ever documentation of a Helfrich Firefish Hybrid, photographed in Onioerabu Island by Kazutoshi Uehara. The most likely hybrid parents are the silver butterflyfish Chaetodon argentatus and the cross-hatch butterflyfish, C. xanthurus.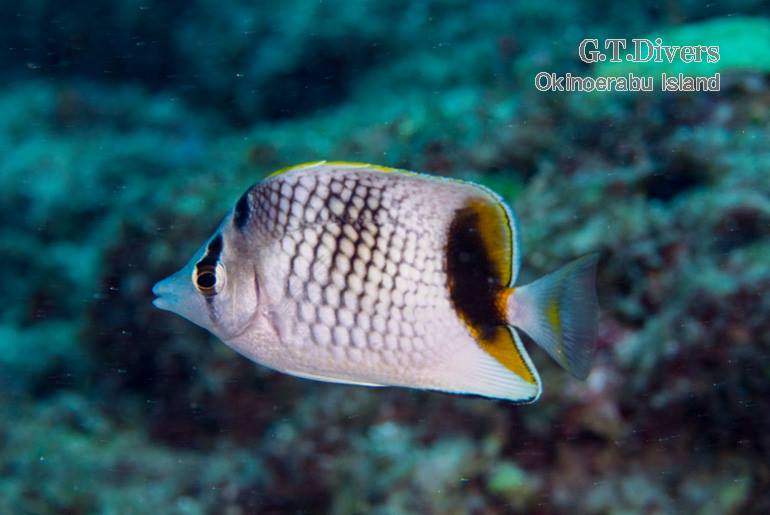 While still small the pattern of this hybrid's parents isn't completely developed yet but you can see the shadowy hints of the two dark saddles of the silver butterflfyfish, while the dark posterior patch has hints of yellow-orange from the cross hatch butterflyfish. While not quite on the same level as the jaw-dropping hybrids we see in from angelfish, it's still fun to document all the different ways reef fish can cross breed.