GHL has built one of the smallest and most condensed alkalinity monitors and one of the most affordable too. We just received official pricing on the new hardware both for the KH Guardian alone and for the kits that help make it a complete package.
If you've already got the GHL Doser 2.1 then the KH Director will only set you back a paltry $449, that is, provided you have three free channels of dosing pumps to operate the KH Director's various fluid movements.
If you've already got a Profilux controller then you can get the KH Director with a Doser slave unit for $799, but the fully standalone unit price of GHL's alkalinity monitor is $849 with a master Doser 2.1. Both of these option leave one available dosing channel which will presumably be for dosing buffer, turning the pairing of the KH Director and Doser into a fully fledged alkalinity controller.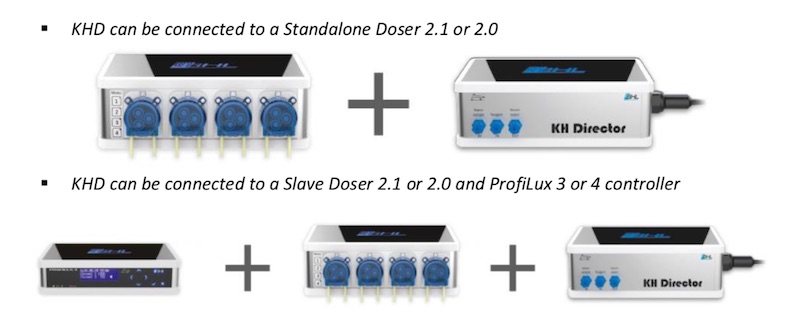 You'll also need a supply of testing reagent, basically a mild pH-neutralizing acid to perform the alkalinity test. The higher your dKH the more reagent you'll need and GHL is offering the solution in 500ml bottle for $19.90, and a 1000ml bottle for $32.90.
The higher you run your alkalinity the more solution you'll invariably use up. GHL claims that the one liter bottle of testing reagent should last about three months for monitoring an alkalinity of 8 dKH with four tests per day, which is equal to one year if you 'only' set the KH Director to test once per day.
GHL will begin worldwide shipments of the KH Director on December 11 with pre-orders between now and November 30th receiving a 10% discount from MAP pricing. [GHL]