There's a whole wide world of zoanthids that the aquarium hobby never sees, quite literally because they live in very cryptic areas, in caves, and otherwise try to blend in. The genus Antipathozoanthus is very unique because nearly species are only only found living on Antipatharians (black or whip corals) and researchers have just uncovered three more.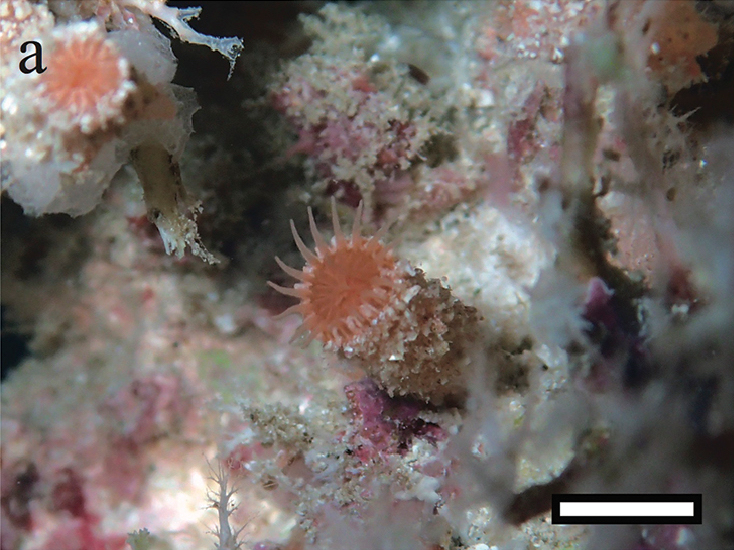 These are not your fancy, flashy, or even colorful at all kind of zoanthids – these are 'cave polyps' with no zooxanthellae so they rely on catching food like NPS or Azoox coral species. If you're familiar with Isaurus snake polyps you can consider them the intermediate between typical colonial polyps from reef environments and today's newest described species.
Better yet, it seems that these type of zoanthids can be found all over the Pacific and Indian Ocean so they have a very wide distribution. The new cave-dwelling, whip-coral growing zoanthids are described by Hiroki et. al. in the lastest release of ZooKeys.